It was just last week that this crazy gathering happened in one of the fast food restaurant in
1 Utama
.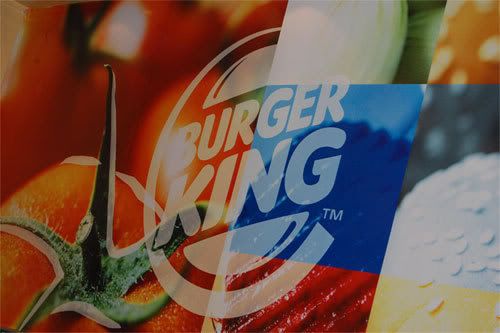 Started with a
crazy last minute idea
, this gathering session for dinner before a movie screening for bloggers attracted attentions from a few, i mean quite a lot of people. Check the list of people
here
.

The gathering is suppose to start at 6.30pm which i
PURPOSELY
placed that specific time on my blog knowing that
Malaysian Timing
is something that 90% Malaysians practiced.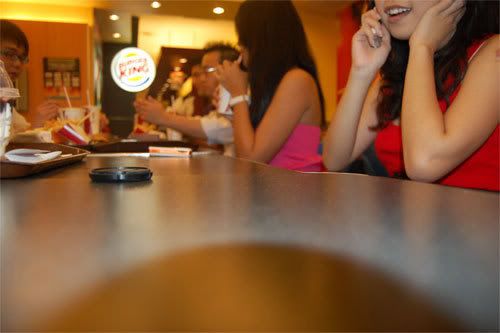 and yes, people only starting gathering around 6.40pm-7pm.
These are the early ones.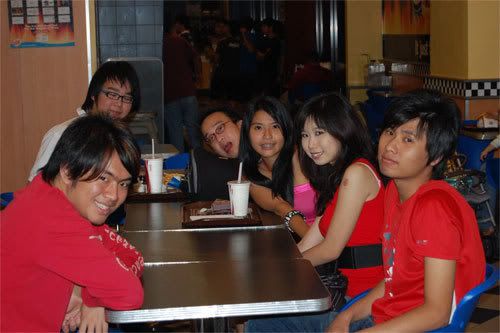 Andrew, Benjamin, David, Karena, Sherry, TeckWeng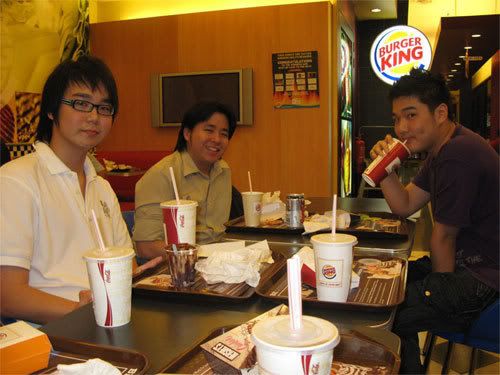 Benjamin, Jentz, Yung Chien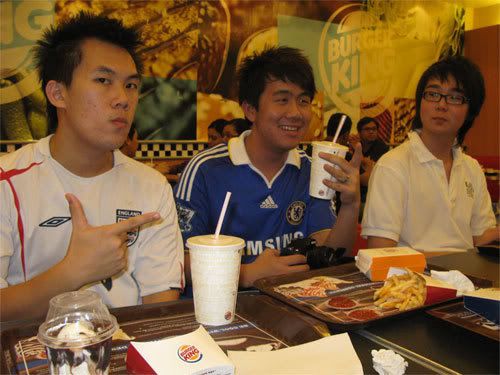 Andrew, Joseph, Benjamin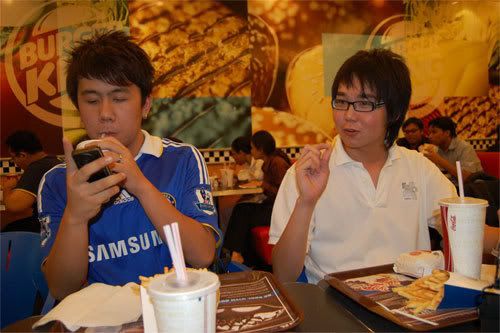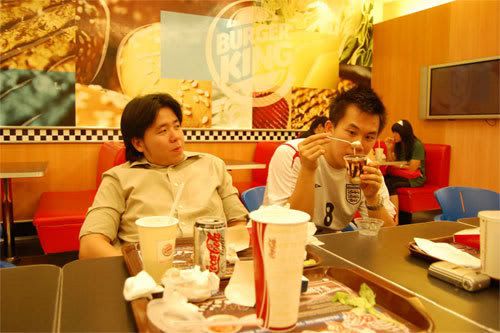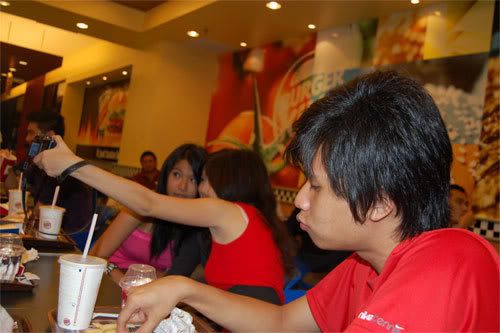 Apart from the orderfoodandtheneatprocess... We of course have the camwhoring moments as well!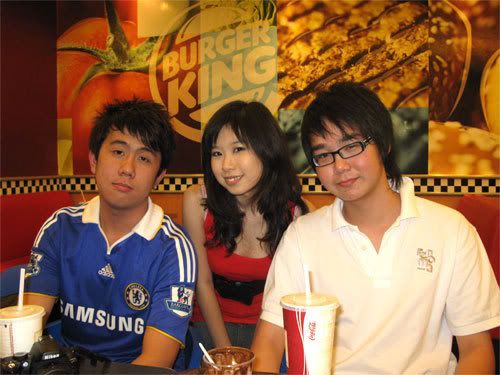 Joseph, Sherry, Benjamin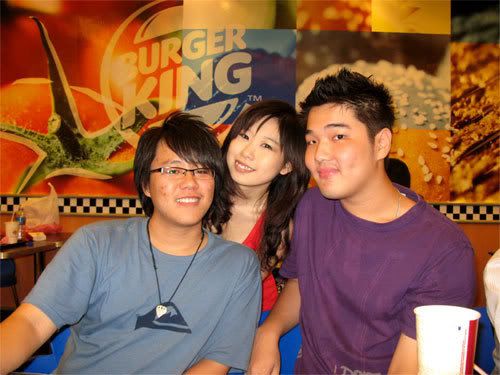 Joshua, Sherry, YungChien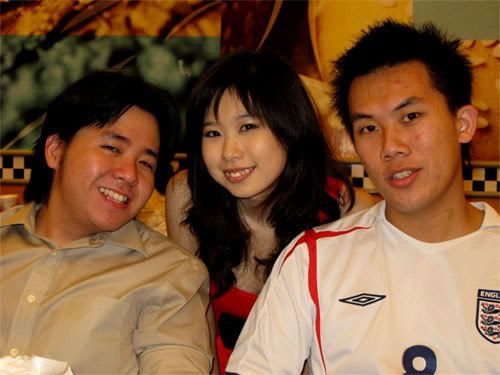 Jentz, Sherry, AndrewWong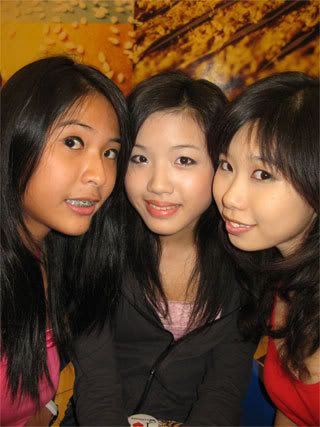 Karena, Zoe, Sherry
More Pictures Below...... Enjoy!!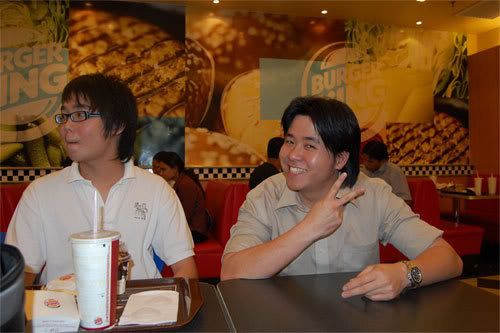 peaze
=D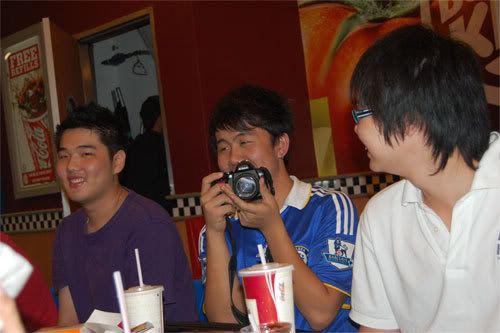 =D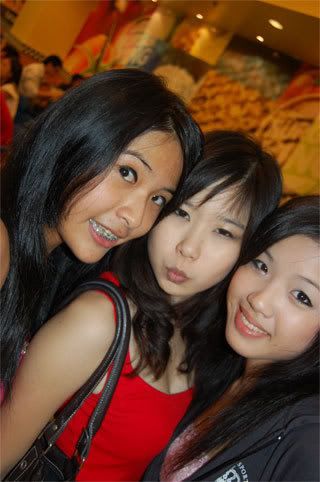 =D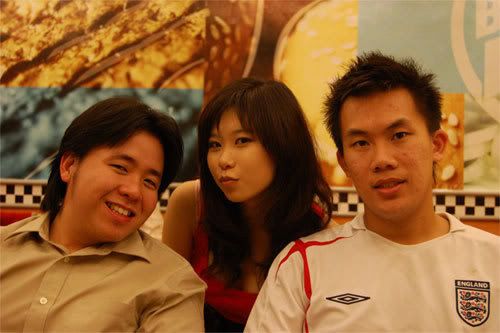 Jentz, Sherry, AndrewWong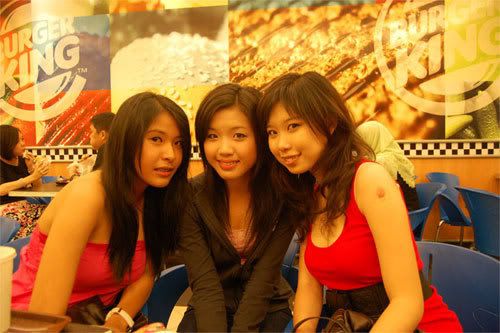 them again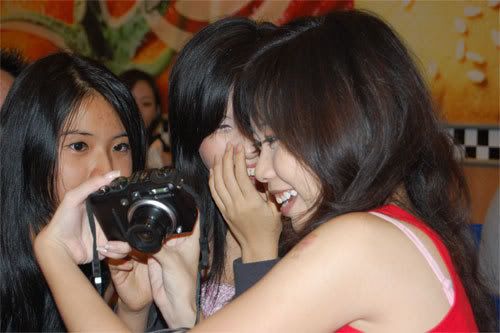 I like this picture of them smiling looking at a picture hehehe
within 1 hour time, the amount of people that was there doubled and i went
O.O
so, by 8pm it became from this...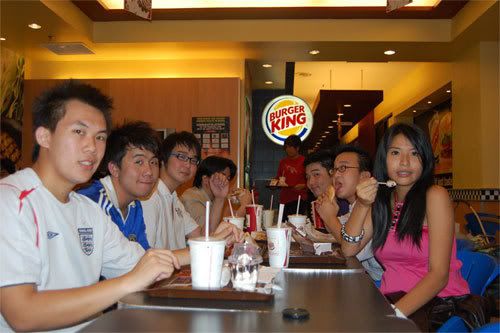 AndrewWong, Joseph, Benjamin, Jentz, YungChein, David, Karena
to this!!!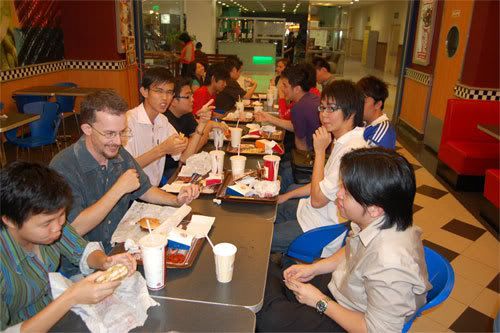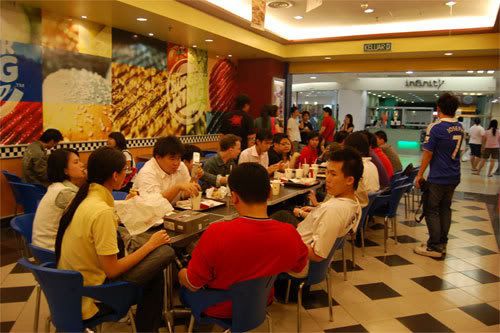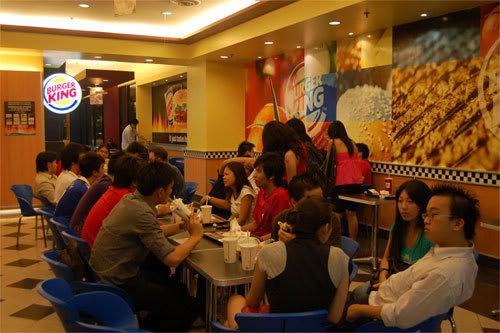 Amazing. At least to me, it is.
=X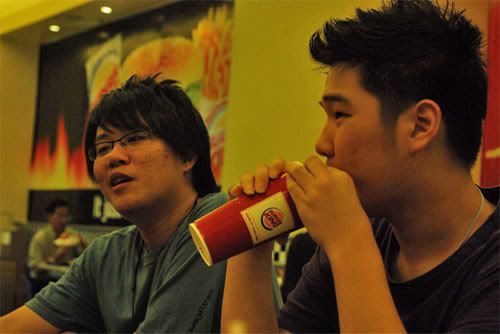 Everyone was chatting with someone else and stuffs. Well almost everyone, some just sat there quietly and stoned there
sorryyarhmybadasifailedinmakingeveryonetalktosomeone
....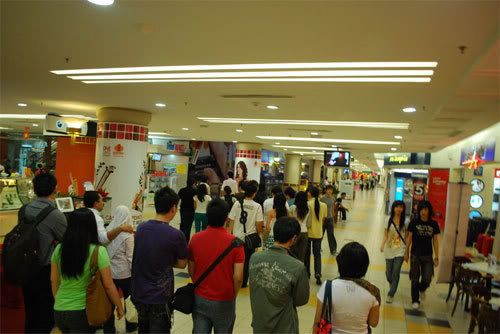 Soon, we heaedd to the GSC one floor above..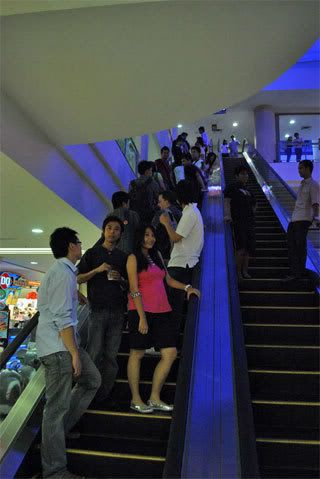 Going up the escalator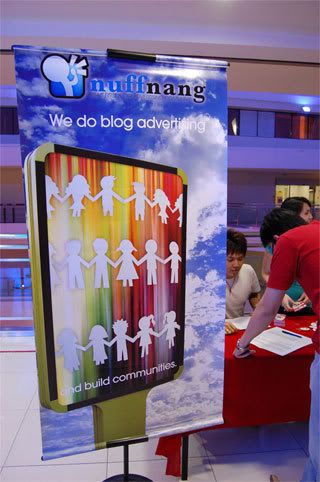 and collecting the tickets for the movie
Mamma Mia
.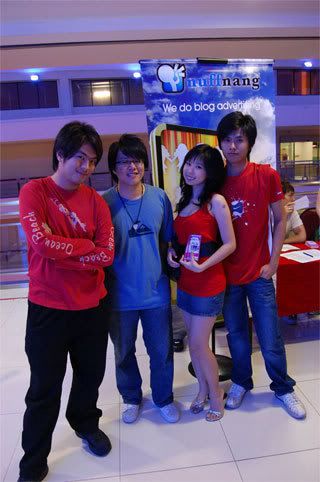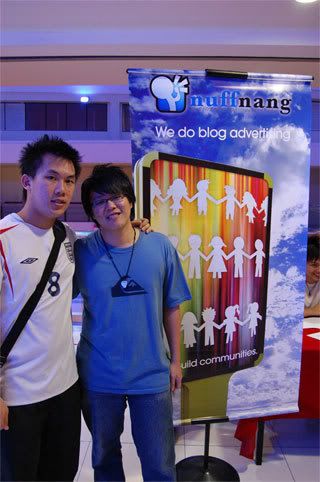 and taking pictures again....
o.O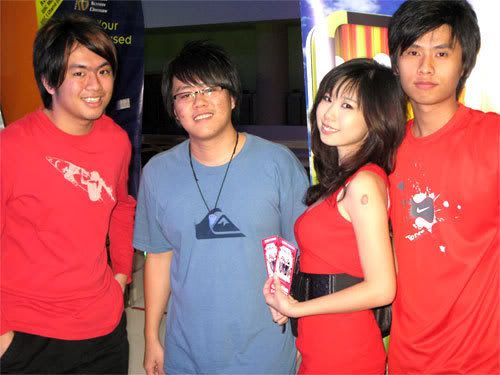 and gosh i'm surprised to see a few people over there,
TOTALLY UNEXPECTED!!
one of them is
Gladys
!!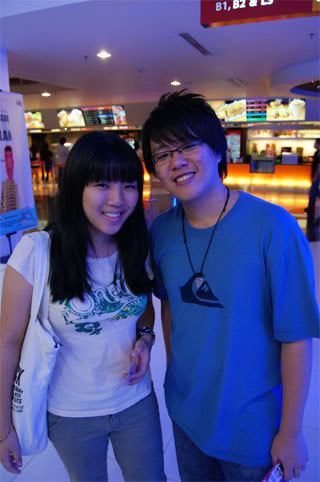 Gladys
,me.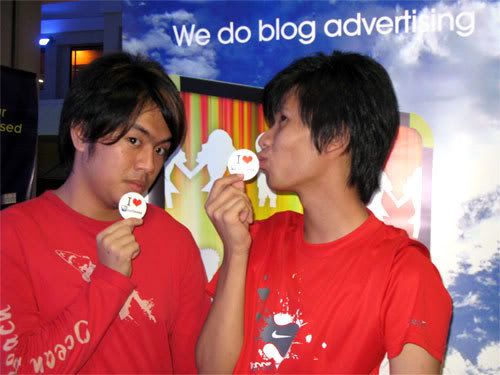 random moments of andrew and teckweng.....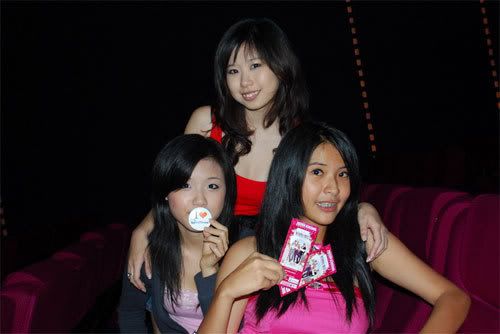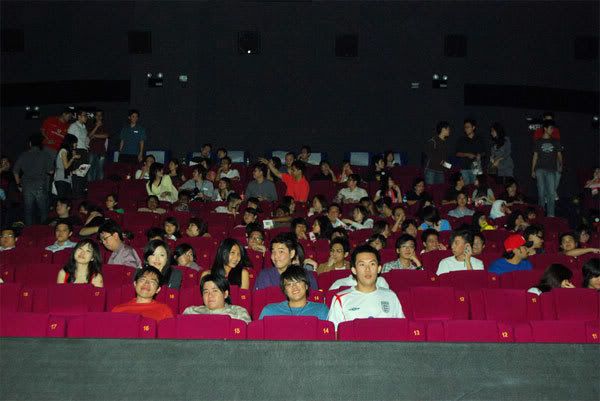 going into the cinemas and getting a seat there waiting for the movie to start. With a totally mixed weird feeling resulting out of the bloggers gathering @ Burger King.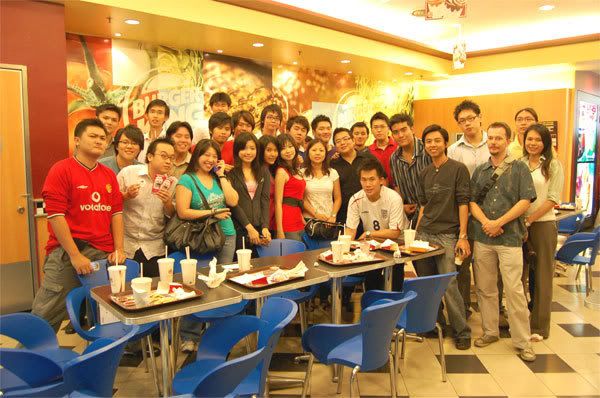 You Guys Are Awesome.
*for those people who was there and want the pictures, do email me @ joshuaongys[at]gmail[dot]com
*Check the list of people here with blog links.
xD
Pictures Credits to :
Andrew Wong -
drewnity.com
Joseph -
theguynextdoorx.blogspot.com
Andrew -
lifelesslol.blogspot.com