Yesterday was the Press Conference of this new project[
H-Factor
] by
Hannah Tan
and a few local well known personalities.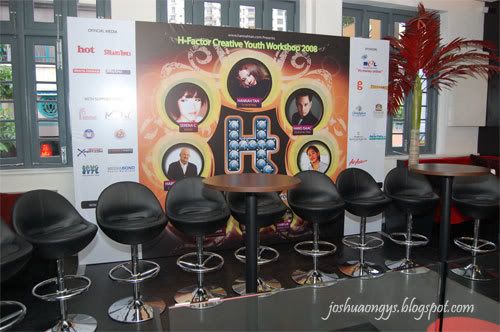 It is a
BIG
project and it is for a good cause. I shall blog about it later with more details and pictures, you can go to
Mike's blog
to read about it though, he's the official videographer for the project.
xD
Better still, you can head over to their Official Website over
here
.
Hehe
.
Anyway, i was there for just a while only and headed to
1Utama
for
Eagle Eye
screening by
Nuffnang
. At first i didn't get the tix to the movie but because of last minute ffk of a person, i get to go, so thanks to that person and of course thanks to
Nuffnang
as well.
=)
For me, this movie is really nice. Perhaps i might write a simple review on this movie from my side of view with my extremely sucky vocab
HAHA
.
and as for this screening, i'm glad that i've meet a few people there. People like
Kul
,
Tock
and
Mikel
, Ching &
Ringo
whom i've not meet for quite some time already. I really need to catch up with them sometime someday.
=)
Related Links :

H-Factor Official Website

MikeYip on H-Factor Press Conference