3 weeks ago, 6
August
2008, we celebrated
Kel Li
's graduation. Heeee!!!!!!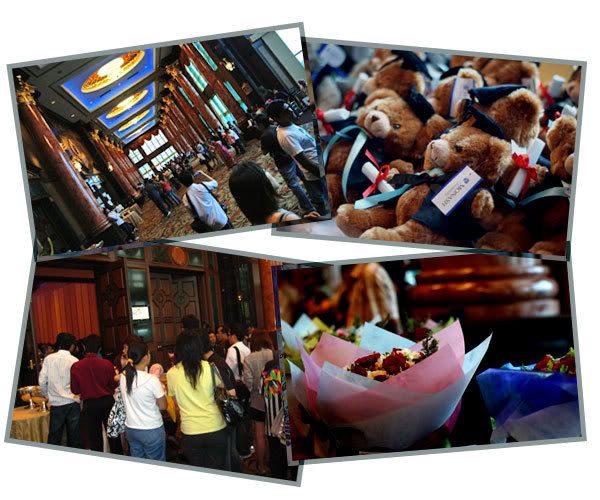 When i thought that i'm late as i left my house 10-15minutes late from what i've planned, i reached
Sunway
in 30mins. That's fast for me and good thing i reached there before they came out from the hall. Lolx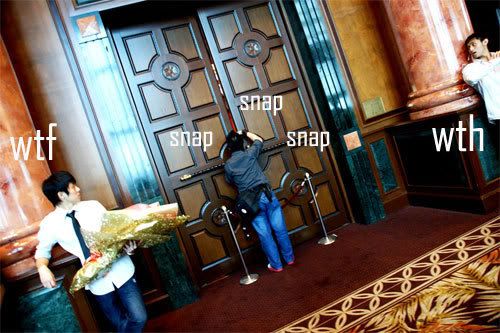 We were bored waiting outside of the hall and this is one of the stupid random thing that happened. I pointed at the door which had a small gap opened, then
David
went to snap some pictures..... @@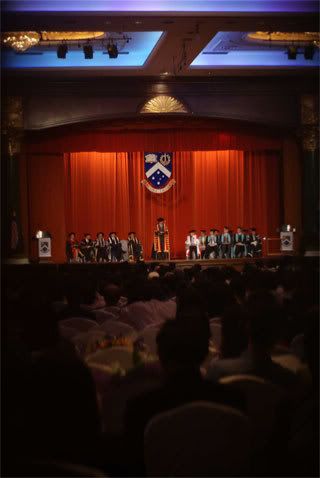 and this is one of the picture he took......
=X
anyway, the peeps came out soon enough before we became stones. Seriously, this is my first time attending a college/uni graduation. I didn't even attend my pathetic graduation after i've completed my
Diploma
2 years back. Don't ask me why.
O.O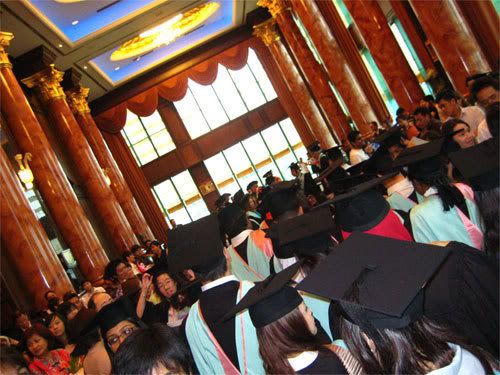 Banyak
Harry Potter
and Mrs
Potter
........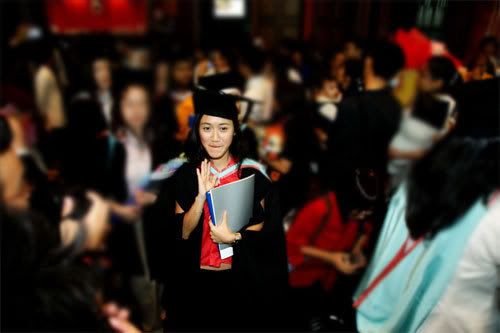 Oh and soon we saw
Kel Li
and she look cute in the uniform wtf hahahahahhahahahaha
xD
and seriously, no one there have friends in group which have the most DSLR. Other graduates only took photos with their friends using digital cameras or just handphone cameras.
g i l a w a n.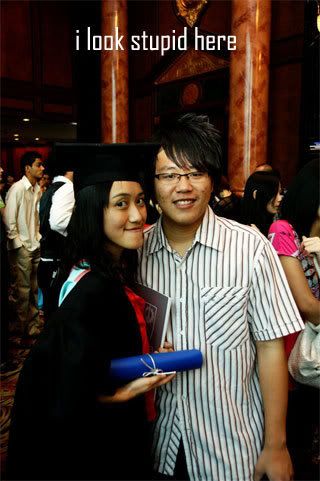 KEL LI U'RE LUCKY TO HAVE US, THANK US!!!!!!
HAHAHA
*lmao i'm the only one with digital camera among us..
the others(David,Aaron,HweiMing,Nigel,Mae) brought DSLRs.... =(
ehh wait.. hsujen do not have anything HAHAHA
xD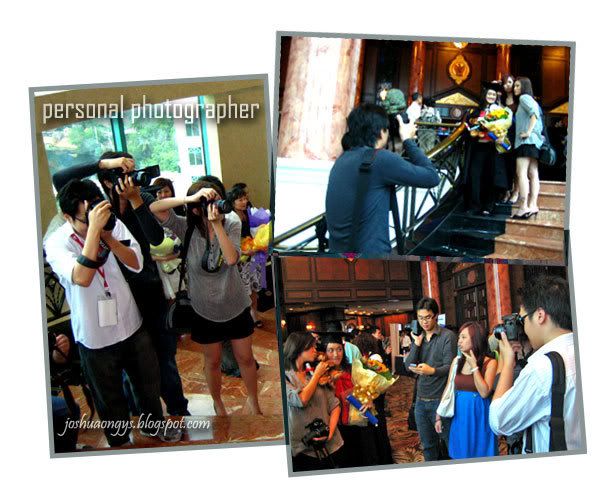 DSLRs
in action with me snapping their pictures treating
Kelli
like superstar with my pathetic digicam hurhurhur... *
cries
*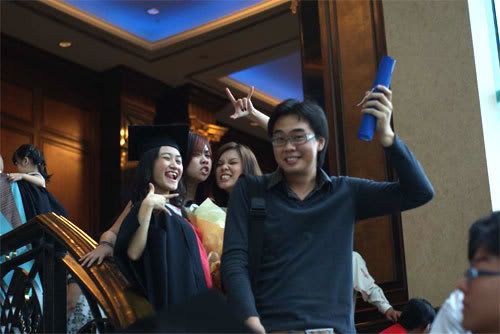 picta 1 - HweiMing with the chicks *
jealous
*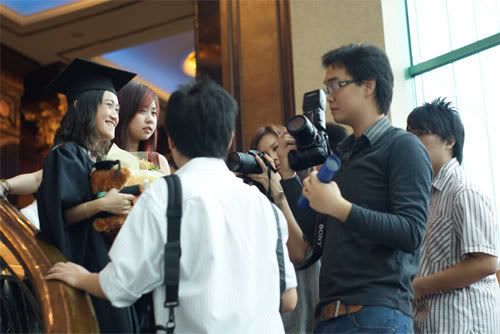 picta 2 - yes i'm in!! but its a random shot.... @@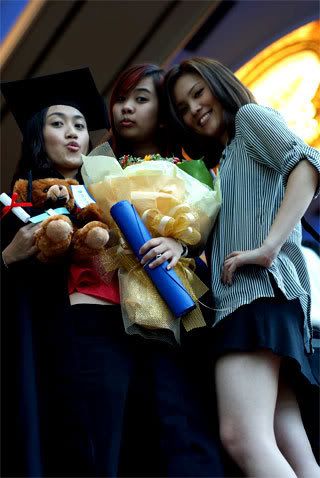 picta 3 uh oh the chicks....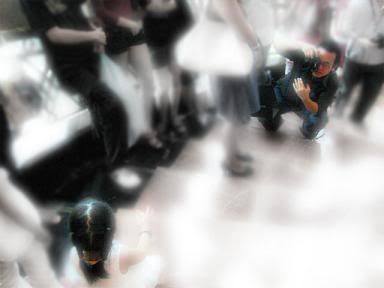 random picture of
David
taking random picture
=X
OH AND YES!! I went to the graduation because of another person as well,
Liyeng
.
One of the friends i made during the
YA Forum
days. Long long time ago.
=)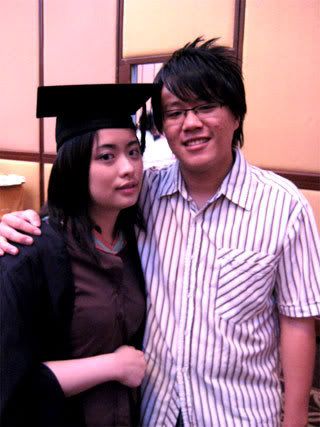 Nice meeting you again after soooooooooooooooo long!!!! Glad you're enjoying your current job and all the best!! oh and yea.. Congrats as well
=D
AHHHH
and then this
WAS TOTALLY UNEXPECTED!!!
I bumped into someone i knew!!!
DERRICK!!!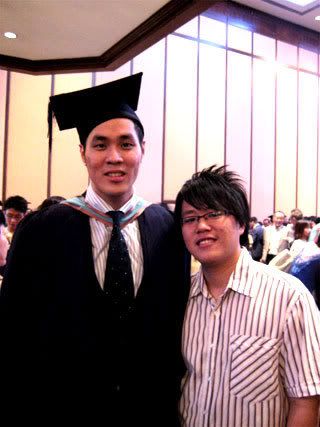 a fellow
PK
!!! which i think we met during one of the
Minister's Retreat
many years ago hahahahahahaha, i miss the other
PKs
suddenly.....
=(
Congrats to
Derrick
as well for his Graduation!!
=D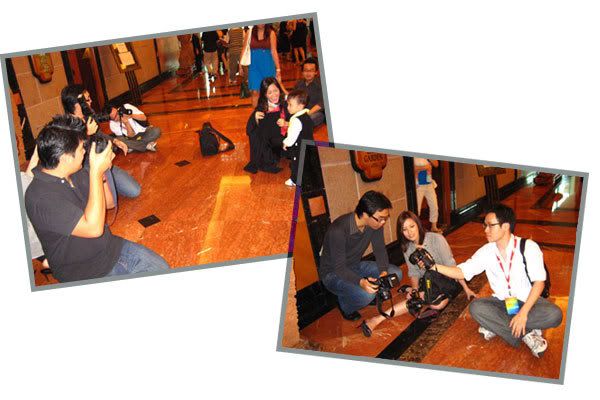 Anyway, after that, we proceeded to the lobby and took more pictures over there!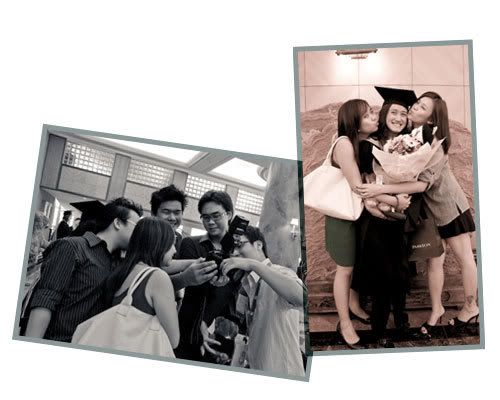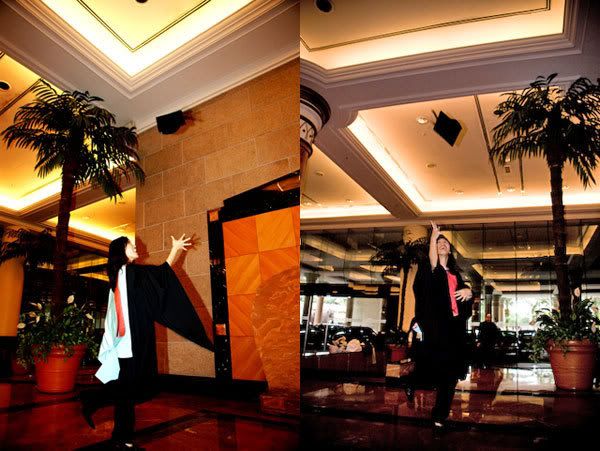 wheeeeeeeeeeeeeeeeeeeeee!!~~
and
I love this group picture we took together with Kelli's dad being the temp cameraman.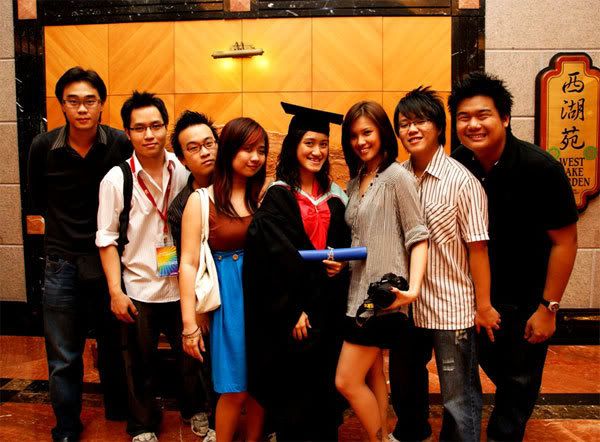 HweiMing
,
Aaron
,
David
,
HsuJen
,
Kelli
,
ShengMae
, Me,
Nigel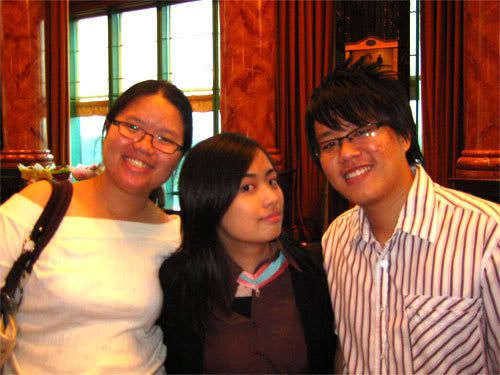 oh yesh and i met
SuitLin
as well as she was there to congrats
Liyeng
.
Good good. Meeting old friends.
=D
alright, continue....

we headed to
Yuen's Steamboat
on the later with
Yatz
&Gf +
Thomas
joining us for dinner.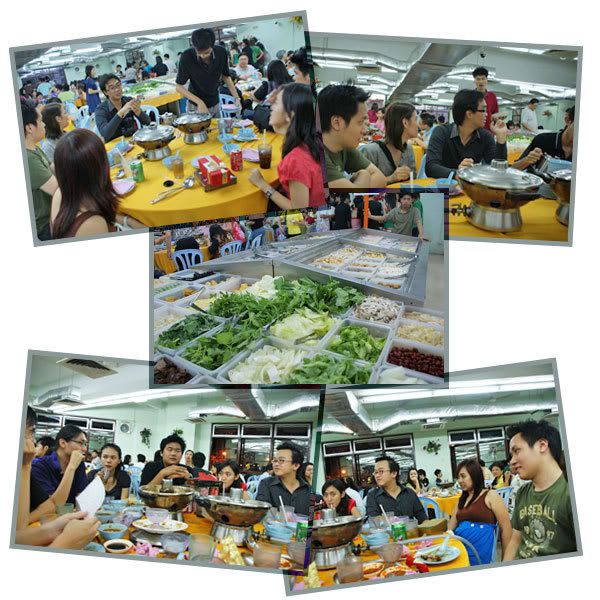 and steamboat sessions
RAWKS ALL THE TIME
because the conversations and gossips in all steamboat sessions is always extremely interesting.
DGMB
-ians, you know what i meant.
xD
and of course, we took a group picture.
AGAIN
.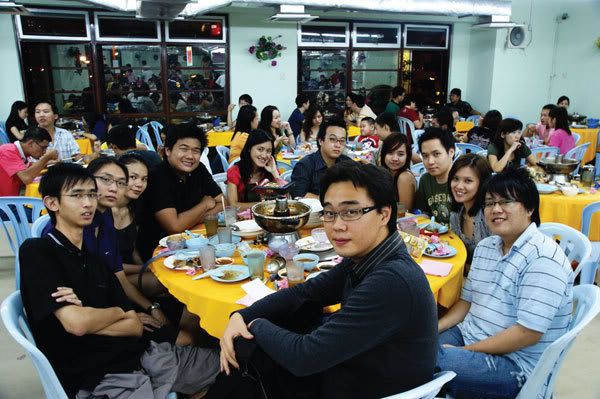 NICE
but i still
prefer
the previous group picture above. *
points up
*
The night ended with part of us watching
Ace Ventura
over at
Kelli
's place plus more spicy topics exchanged. very the nice!!!!
RIGHT PEOPLE??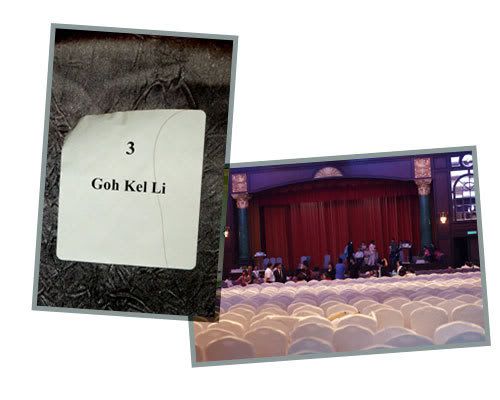 and so, that's the very end of this graduation post.
Hmmmm.... I wonder if there'll be the same
DSLR
-photographers taking pictures for me on my graduation day next year. I do hope so of course. Hmmm. Oh and yea that's if i graduated without any failing subjects la.
HAHA
.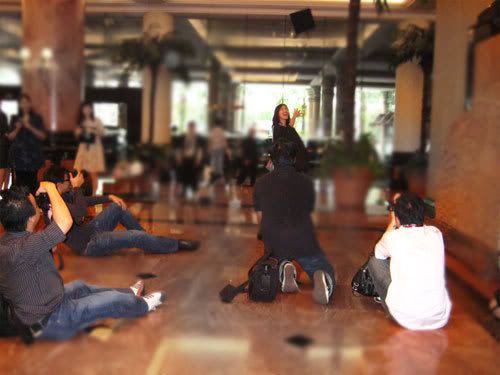 lastly, AGAIN, CONGRATS to KEL LI as well as LI YENG& DERRICK!!!!!
ALL THE BEST & GOD BLESS!!
xD
* pictures credits to ShengMae HweiMing Kelli and Me Myself