In approx. 1 more hour, it will be
HoongWai
's birthday. xD
Just yesterday, we had an early celebration for
HoongWai
's birthday in
Neway
@
Times Square
. The old place we always go celebrating birthdays in people in our group.
Another bunch of crazy friends where we used to hang out randomly making last minute decision to places at odd times.
We - the ones i used to hang out with during my diploma years.
=)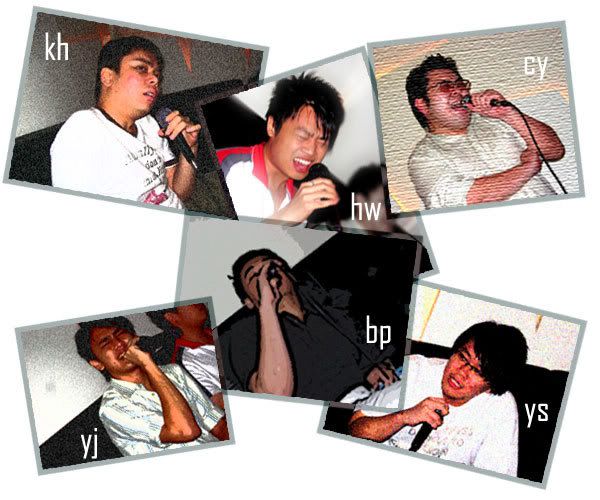 those who were there are
KH
,
CY
,
YJ
, me and
HW
the birthday boy himself.
The package we took includes buffet dinner.
=P
and all the time during such k sessions, i'll always grab as much food as i can and stuff it into my mouth going down my stomach.
=X
there goes my keep fit plan man....
=(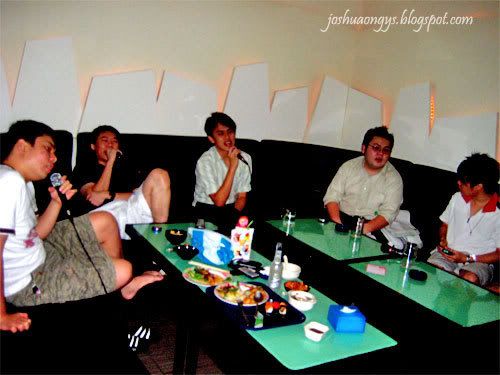 Anyway, these bunch of people who loves singing so much sang with all their hearts all the time.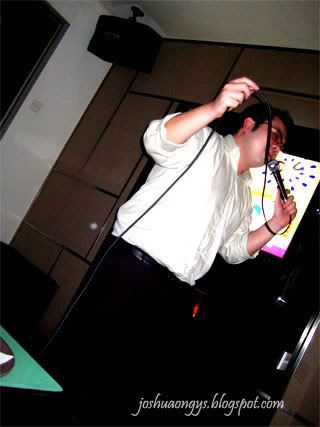 By looking the pictures in my post here, you will understand what i mean by singing with all their hearts. The pictures i took, i didn't ask them to pose like that or sing like that, i just took the pictures randomly whenever i felt so. Heeee.
Just refer @ the first picture of this post where i posted 6 faces, they were enjoying themselves. Lolx. Ignore my face yea in that picture.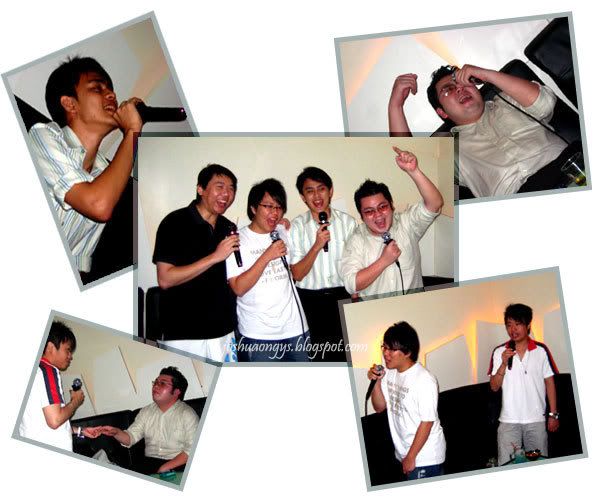 Kok Hao
have to leave early as he needs to finish his assignment. We continue having fun enjoying our time in the room.
Here are some of the songs we sang....

I'm pretty sure that you won't sing as crazily as us choosing songs that we choose here..

Look at the pictures...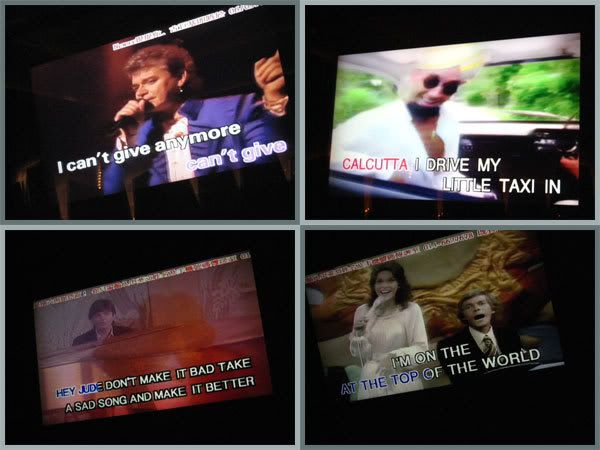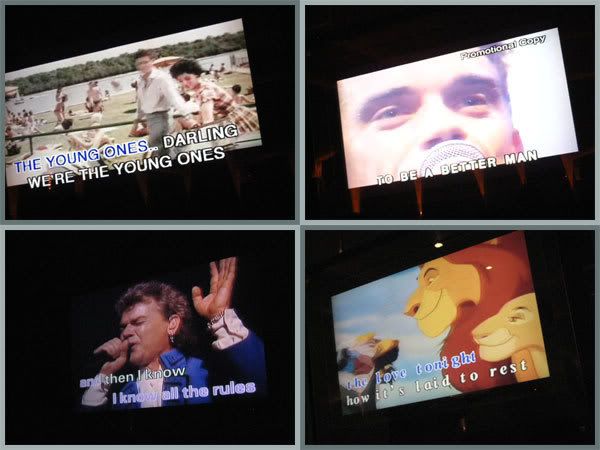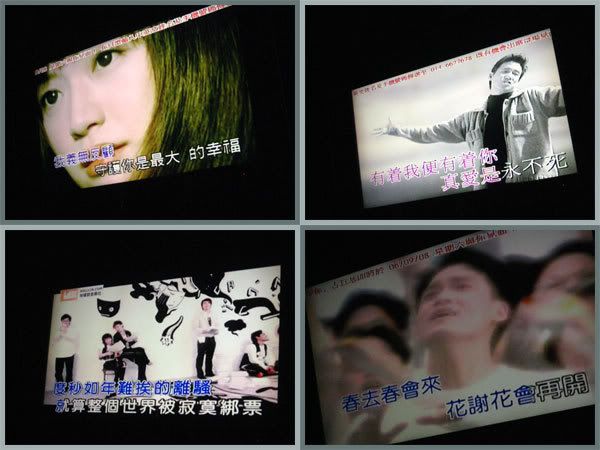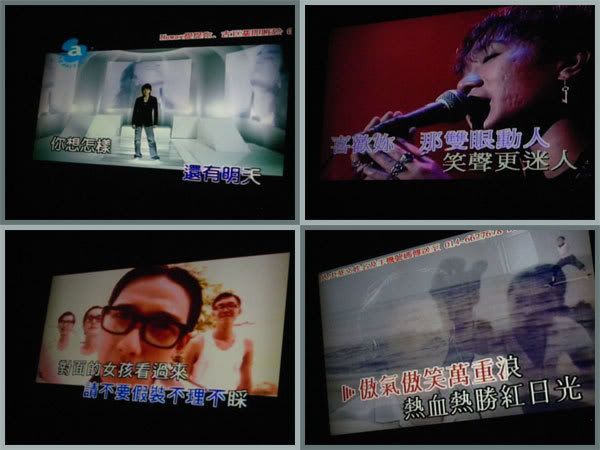 O.O
From modern songs to classics to even disney songs wtf and the classics ones, some songs were even older than us. English, chinese/mandarin/cantonese lolx.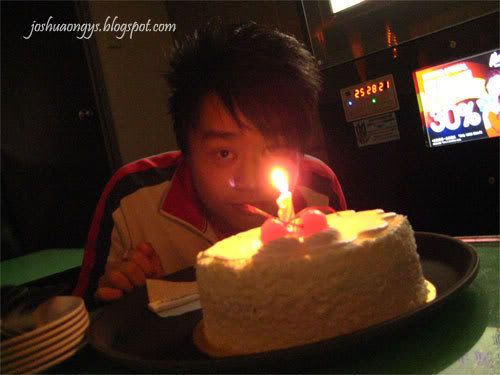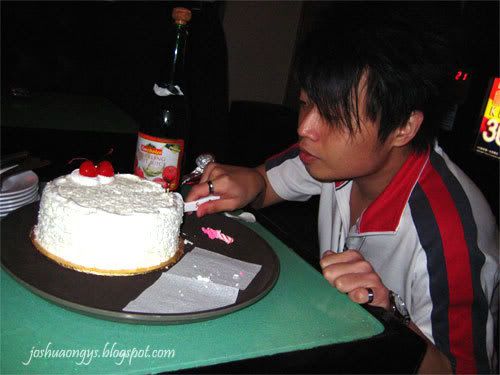 HoongWai
enjoyed himself pretty much
as well as us with endless laughters during the night..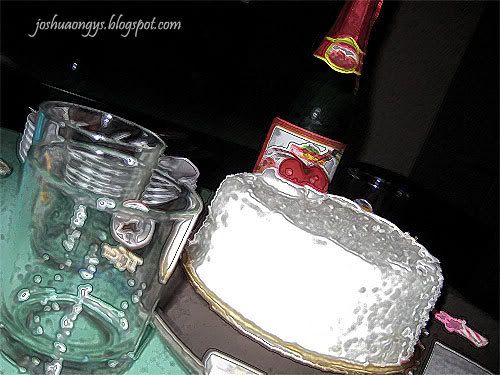 there goes the simple birthday celebration for
HoongWai
.
=)
don't skl so much liao lor...
xD
HAPPY BIRTHDAY HERO!!!