Nuffnang
launched its own
chatbox
on
Innit
not long ago and since then, fellow bloggers of
Nuffnang
have been flooding the chatbox from time to time. Sometimes there'll be a fight between the nang-ers and the dang-ers and occasionally there'll be bloggers promoting their blogs there in the chatbox as well.

Anyway, all these while, i've heard that there're some nuffnangers who'll go horny @ the chatbox from time to time. But i didn't really see that before as i seldom frequent the chatbox already.
and just only, i saw it myself....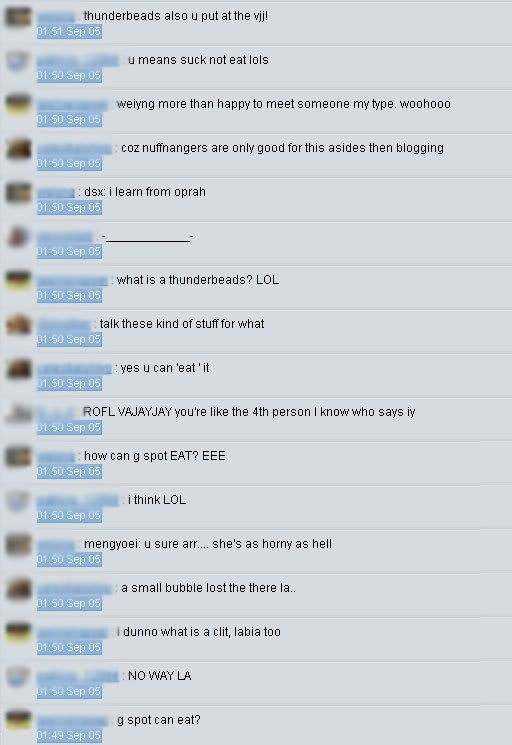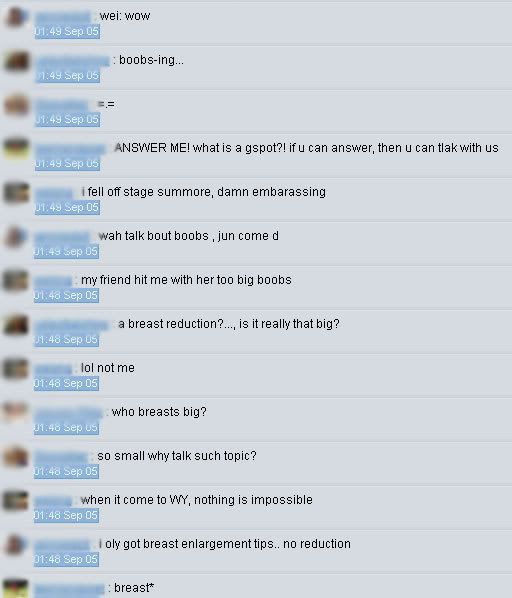 O.O
Way to go la Nuffnangers!!
*
clap clap clap
*
HAHA roflmao
*bloggers profile pic and nickname have been blurred, dont worry, your identities are save with me!!
HAHA xD