I went for the 1st & 2nd day for this event. Its a 3 days conference with 82 Competitions as well as a handful of workshops.
The night sessions were the only sessions i attended for the 1st 2 days.
Was invited by a few people to this event and i've went to the one last year as well. So i understand how does this conference go on, its slightly different than other christian youth conference. That's what i think.
=D
Alright, there'll be many many pictures below, so i will not talk much.
=)
Enjoy!!~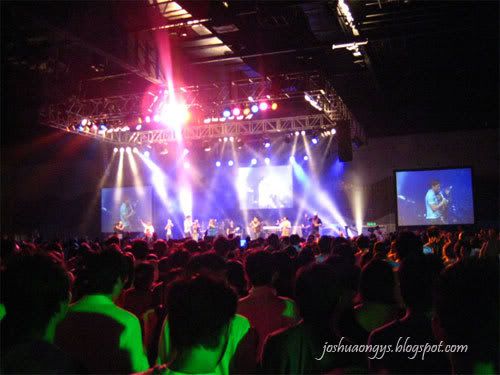 I was late as i was rushing to
Sunway
after work. Taking public transport back home and then driving out immediately to
Sunway
in a traffic that was congested is really quite an adventure for me.
Our very own local artist,
溫力銘 Danny One
was one of the performer on the first day. He accepted
Christ
in
September
last year.
A good news i'm sure, anyway i don't really get what he sing in the song he sang. Its quite jaychou-ish... worst than jaychou.
O.O
As expected,
刘耕宏 Liu Geng Hong
came out to perform as well. He attended all the
Emerge Conference
all these years, both emerge conferences in
Malaysia
&
Singapore
, and of course the one in
Taiwan
as well.
He's a well known artist in
Taiwan
and serve in his Home Church as a cell group leader leading a group of artists who are christians as well
INCLUDING JAYCHOU
.
刘耕宏 Liu Geng Hong
was the one who brought
JayChou
to
Christ
.
Along with his wive, an ex Miss Taiwan,
刘耕宏 Liu Geng Hong & 王婉霏 Vivi Wang
serve in their church leading a cell group specially for taiwan artists to train them and disciple them. For a good cause of course, to have more testimony for
God
.
Parade of Schools start shortly after
刘耕宏 Liu Geng Hong's
performance.
The Clap-O-Meter was introduced first.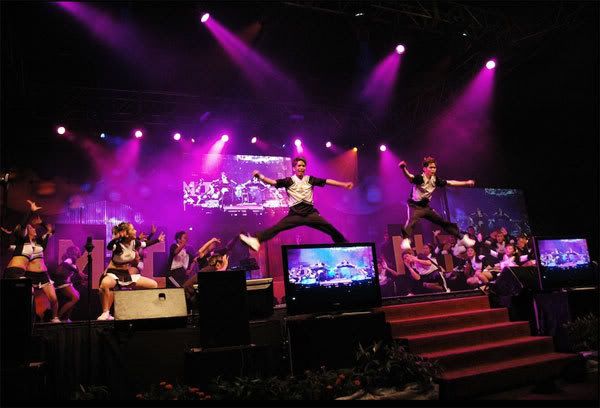 and the parade of schools starts. Just enjoy the pictures yarh.
=D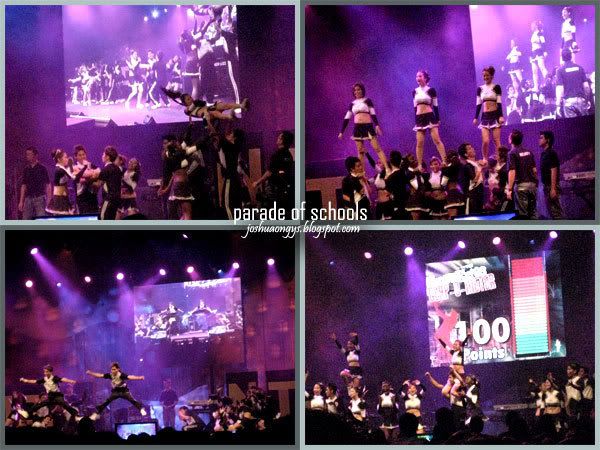 thats the very last picture of the parade of school competition in Emerge KL 08.
there was a sermon after that followed by a worship session.
Thats it, the first day. It was quite a fruitful session for me as i have been thinking quite some stuffs about myself &
God
lately. Thanks
Steph
for accompanying me then.
=)
DAY 2
And again, i was late.
O.O
I was in time to watch the Beauty Pagaent & Manhunt competition. No pictures though. Lolx
Here's another competition on the 2nd day, the Arm Wrestling competiton. (
picture above
)
there was a special performance by some dance group. Didn't really pay attention on what the emcee said.
=X
I didn't stay throughout the whole session on the 2nd day. Headed to a 2nd location halfway during the sermon by
Ps Kong
. I left the place with something in my heart/mind so it was a good thing.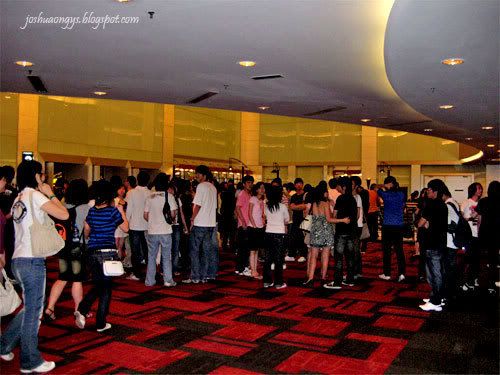 I realize that yes i have reached the door already and the problem with me is i've been opening and closing the door repeatingly stepping in and out and in and out all these while. I have to go in and start to explore more.


anyway, i met some old friends there
=)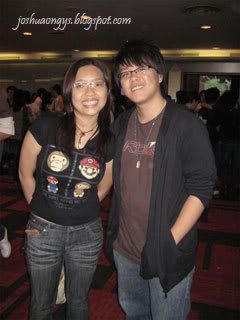 Left -
SzeMay
.Me
Right -
Careen
.Me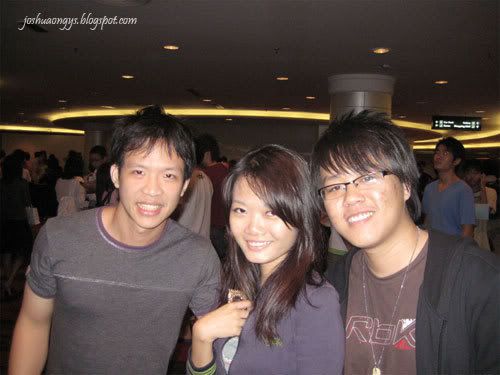 Billy.Steph
.Me
XuanWei
.Me
So with the
Asia
Conference coming end of this year, i'm considering on whether or not to attend the conference. I know, attending such events is not and should not be my ultimate goal. I just want to see more stuffs thats all. Lolx. Those who understand will understand and those who don't, nevermind.
Thanks to those who've invited me as well as thanks to
Steph
who "
teman
" me the first day. To some old friends, Nice Meeting You again!!
Will 刘畊宏
Vivi 王婉霏
Steph K
Careen