Last Saturday was
Merdeka
's Eve. Being a
not-so
patriotic person, i didn't really bother to plan anything for that night. Don't get me wrong, I love
Malaysia
, Its just those idiots who're taking control of this country that is making the country a
not-so
desirable place to stay in.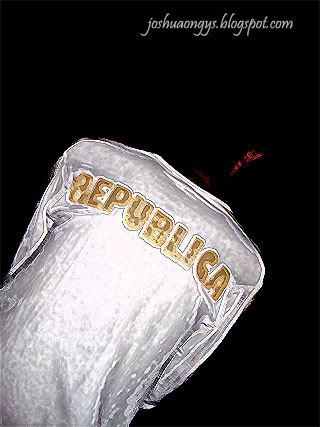 Anyway, cut the crap, the plan of spending my time during the countdown of
Merdeka
's Day came out just 2 days before 30th of
August
. It was a plan to go out with some crazy people and spend the time in
Republic
@
Sunway
. Yes i call them crazy people, no reasons for that, they are just pure insane!!
=D
So i was with the peeps hanging out @
Republic
around 10pm++. First of all, i shall explain to you guys why i say these peeps are crazy.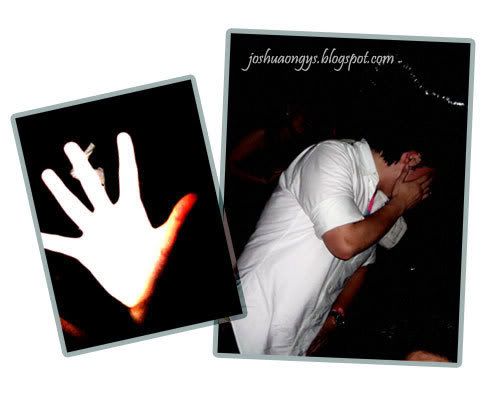 Normally, when people points a camera at you, most people and i mean most people will avoid you by either showing you the hand or just cover their face. Alright, maybe for those who loves taking pictures, they will smile in front of the camera and let you take pictures. But you see here....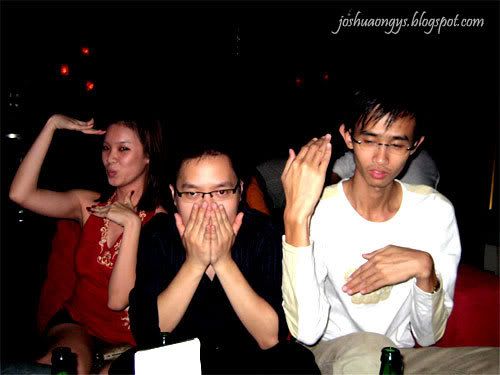 THEY POSE LIDAT WOR!!! I TELL YOU I DIDN'T ASK THEM TO POSE LIDAT WAN LOR!!! THEY AUTOMATICLY POSE LIDAT AND THEN LET ME TAKE PICTURE. IT WAS LIKE TOTALLY RANDOM. Alright that might not show they are crazy, that picture might just show that they are a bunch of fun people but believe me i have much more crazy pictures + stories, just that some are not really suitable to be shared.
=D
HAHA
* shyte, that makes me a crazy person as well, cuz i mix with them quite often recently... o.O
So, back to that night!!
Got people play games....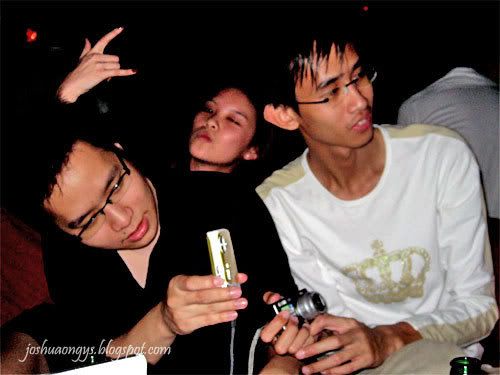 Got people taking pictures everywhere!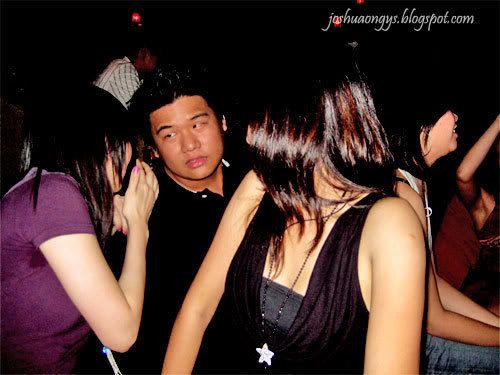 Got people gossiping.....
o.O
as well as some people posing as well!!!
lolx
and
Thomas
seems to be unhappy on that with
Aaron
posing... What to do??
So to make things a little bit less complicated... we...
made Dr TANYEEHOU DANCE!!!
and immediately
thomas
and
aaron
shake hands and hug back wtf....
alright enough of craps by me..
=)
Many camwhores moment were shared among the people that night...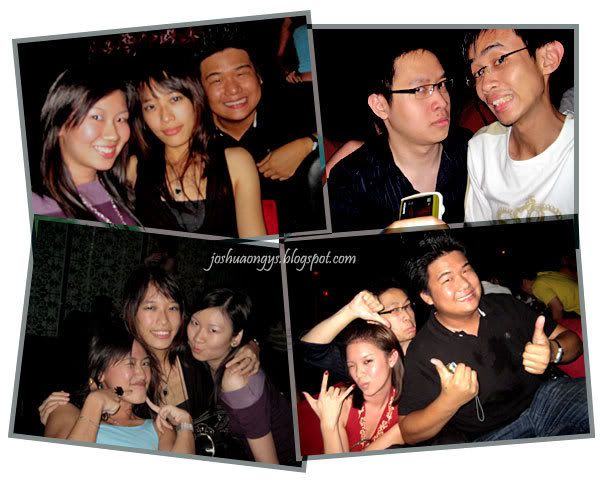 Of course, i wouldn't want to be left out, so i...
camwhored too...
O.O
pathetic
hor?? or in other words,
kiasu
!! lolx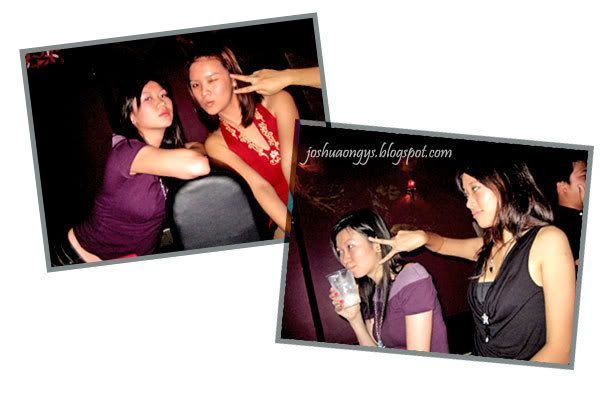 Amy
,
Mae
and
SanSan
being random..
=)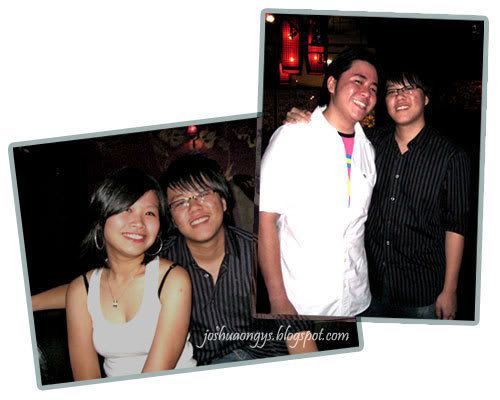 Nadia
and
Jentzen
being the unexpected ones that night!! Nice meeting you both again!!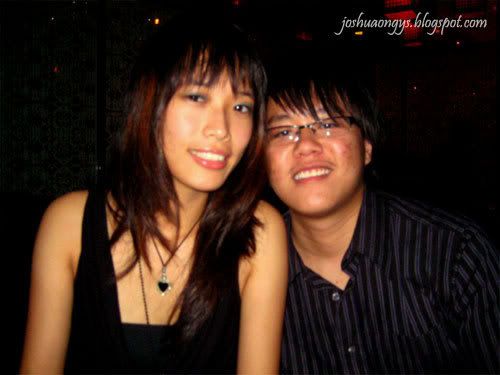 PekSan
is one of the friends that i consider myself close with and i'm guilty for not finding her all these while as she's going to fly overseas soon to further her studies. and so, when this last minute plan came up spending my time in
Sunway
, i thought of asking her out and thankfully she's free on that night.
PekSan
, although i didn't talk much to you that night, i'm happy to meet you. It was nice meeting you again. Lolx. If can, hope to see you one day again
SOON
before you leave to overseas. I hope.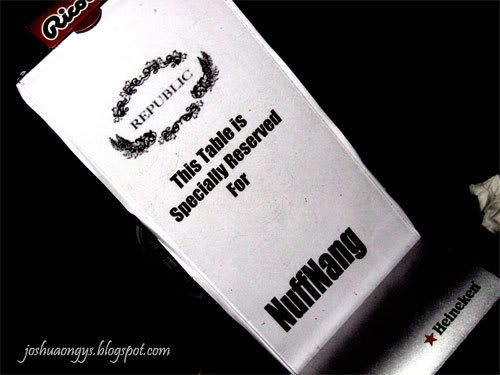 At last, thanks to
Nuffnang
and
Republic
for everything.
It was a nice
Merdeka
's Eve celebration i woulds say.
Thanks.
xD
and yea, before i end this post, this is the featured person of this post. NigelSia.
Enjoy!!