This movie is set to be release tomorrow 11 Sept 2008 in
Malaysia
's Cinema. Thanks to
Nuffnang
that i can watch this movie earlier.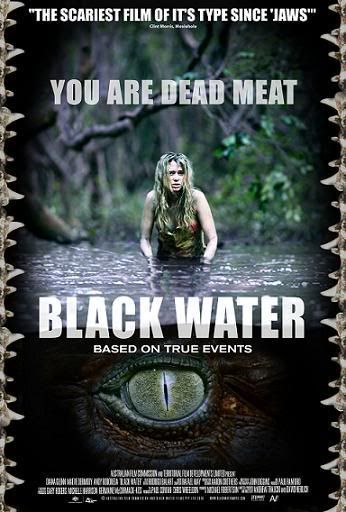 What you can't see can hurt you.
With the log line -
A terrifying tale of survival in a crocodile inhabited mangrove swamp.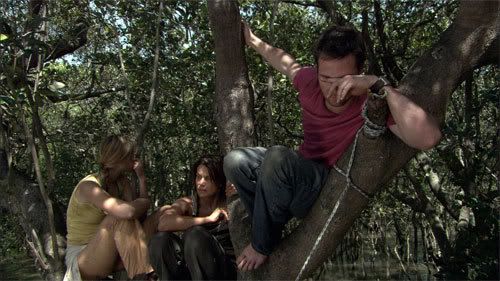 It isn't
THAT
terrifying to me i would say. Instead i do think its a bit boring from time to time. This is a modest budget movie with only 3 leading actors/actress in one main location being filmed.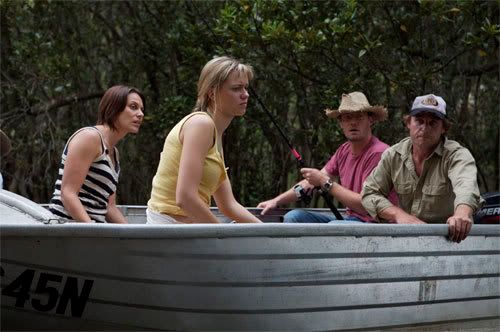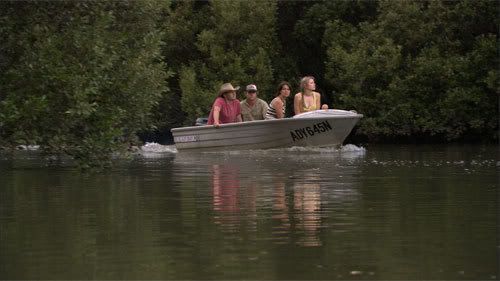 The 3 main characters went for a holiday and arrived at a mangrove swamp inhabited by one crocodile. Of course, as expected, the crocodile attacks and casualties happens.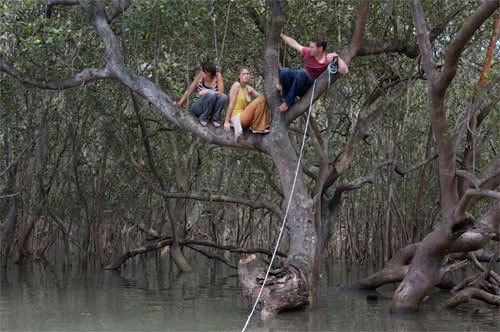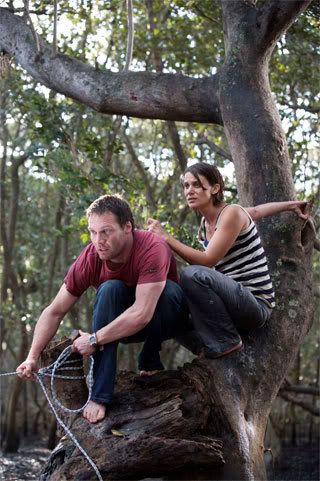 Although they find ways to get out of the location, they failed miserably and one by one, the characters died, and the funny thing was i am able to predict who will die first and who will next. I'm usually very bad at predicting such stuffs in a movie.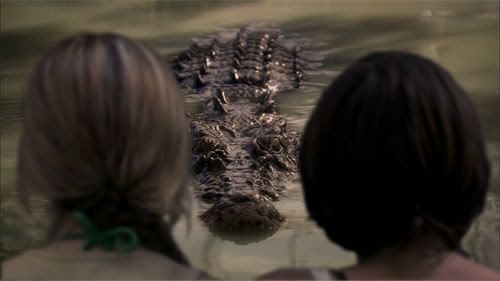 In this movie, the crocodile is a rather cocky crocodile i would say. The picture above showing the crocodile appearing in front of the girls and all of them stoned there for a few seconds with the crocodile staring at the girls who're stoning.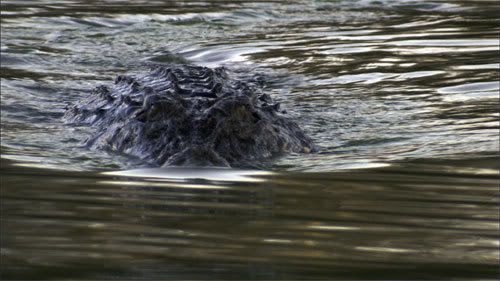 i thought the crocodile will attack them once there's a chance and not like staring at them "
showing off
" in front of them. Like telling them and hinting that "
they are being watched!
"
well, maybe crocodiles are like that. I don't know.
=X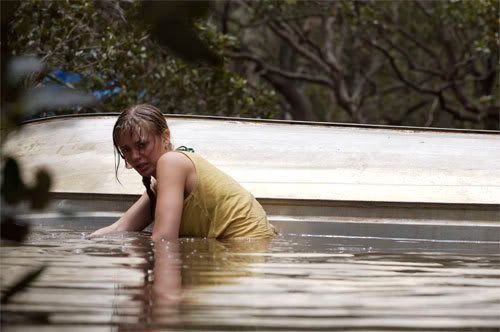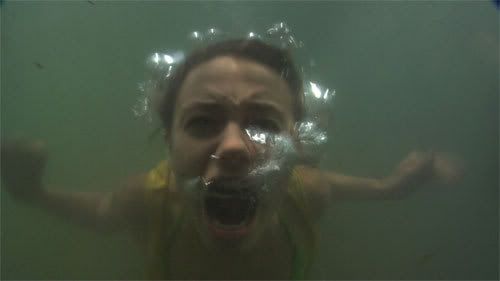 and as i've mentioned above, the storyline is pretty predictable where i am right in guessing who's the last survivor in the movie. Overall i would say that this movie is a
NOT-SO
interesting movie.
Storyline is boring and pretty predictable, the climax part does not really catch my attention, there's one part where i really felt like leaving the cinema
. Seriously, there're much more interesting movies showing in the cinema.
So if you're really into crocodiles movie like this movie, go download it or go to your nearest "
pasar malam
". That will do. Unless you watch it on Wednesday for RM6 or you buy it @ student price, if not, its not worth it.
=)
my rating for this movie is 4/10