A trip planned months ago. The plan started when some of us got the tix. to this show @
Genting
. Thanks to
AMBP
.
=)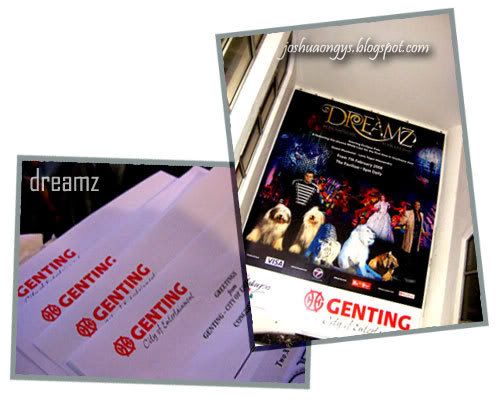 and so, it was planned and a few dates were mentioned and we decided to go on the 16th of
August
. The exact same date where
Nuffnang have this
.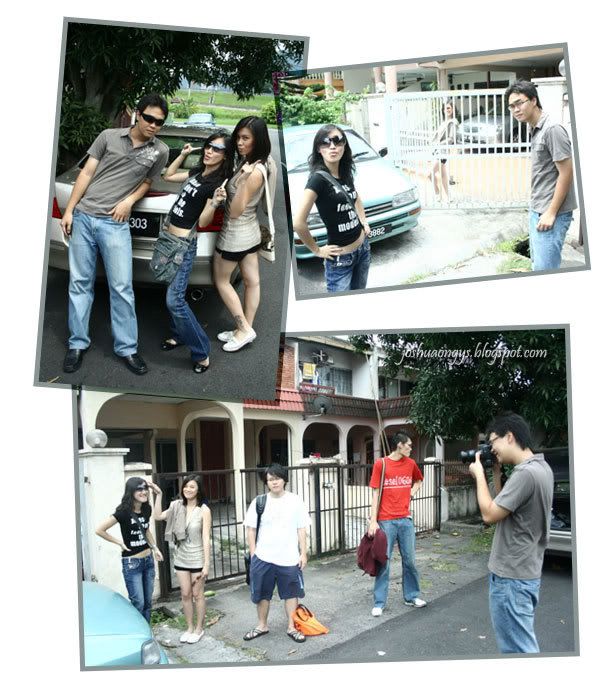 Approx. 3 weeks ago, on that day, we got ready around noon and gathered @
Aaron
's place.
Aaron
was the first person who did some stupid things in the group. A quite hilarious thing i would say that involves his car tyre a the place in front of his house. Lolx
and yea, all the DSLR-whoring started as early as here at the meeting point @
Aaron
's place!!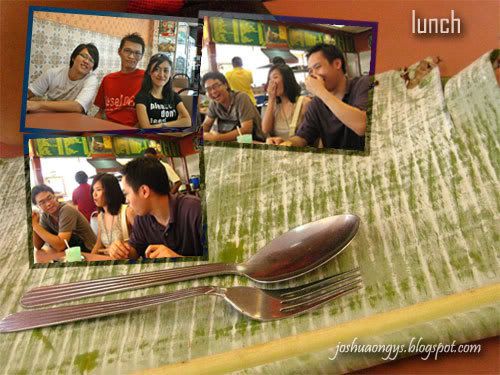 had lunch somewhere near
Aaron
's place. Some "
mamak
" place which don't have much selection of food hmmmm. Despite that, we did enjoy the start of the trip there.
=D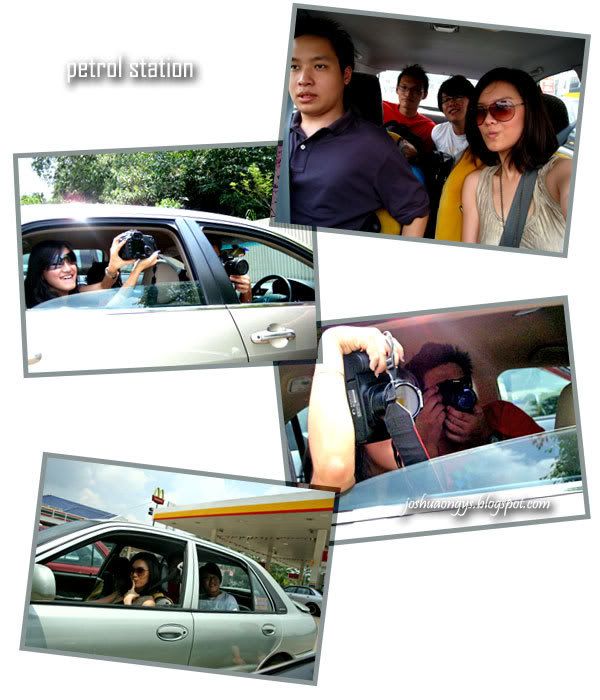 Dropping by at the petrol station before the turning into the way to
Genting
to pump air into the car tyres.
DLSR-whoring
haven stop yet. The rides in the car were busy snapping here and there whle Aaron is doing his thing with his car tyres. *
shakes head
*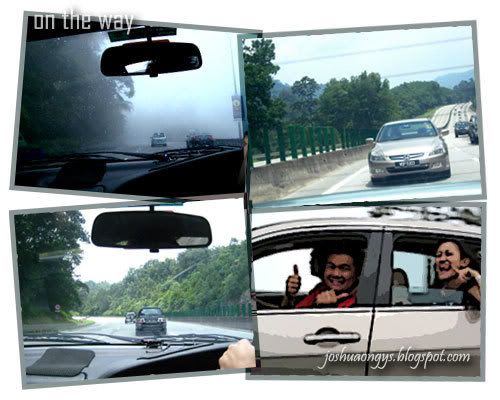 the snapping process did stop a while during the short journey up to
Genting
. but as you can see in the picture above, the 4th picture, we're still taking pictures.
O.O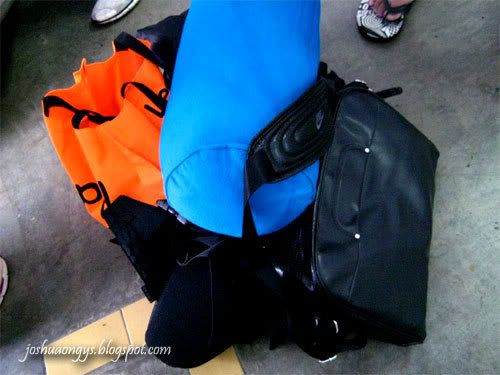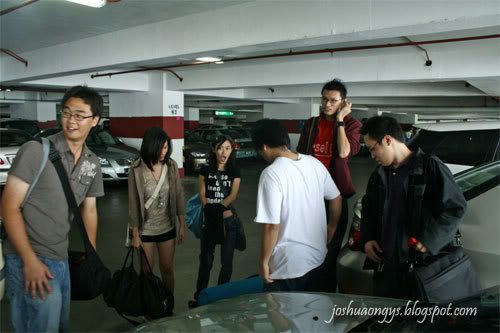 reached
Genting
around 2pm++ if i'm not mistaken
=P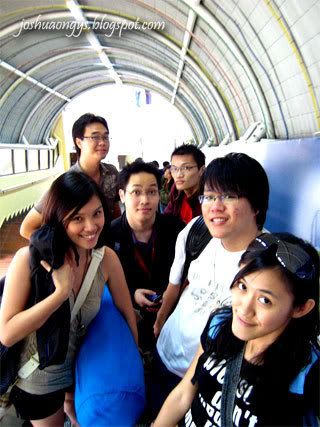 walking our way to the hotel that we're gonna stay for the night!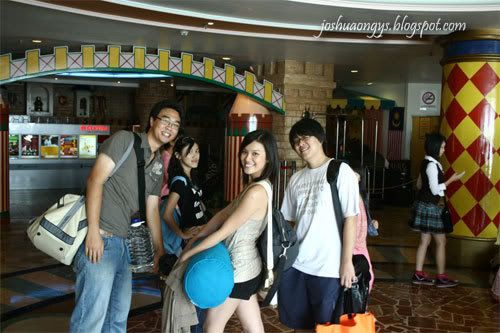 We left poor
Aaron
alone who is busy getting the room for us while we camwhored again with
Nigel
holding the DSLR.
ShuJian
was just sitting aside haha.
Soon, we got ourselves a room. A rather big one i would say, we booked a room in the theme park hotel.
=D
Hmm the staffs there were too busy with too many guests checking in and out and so when we get our room, the room is not clean yet. So we waited for the roomkeeper to come. It wasn't long while they clean the room, we were chilling outside of the room. All of us were delighted when they finally finished cleaning and......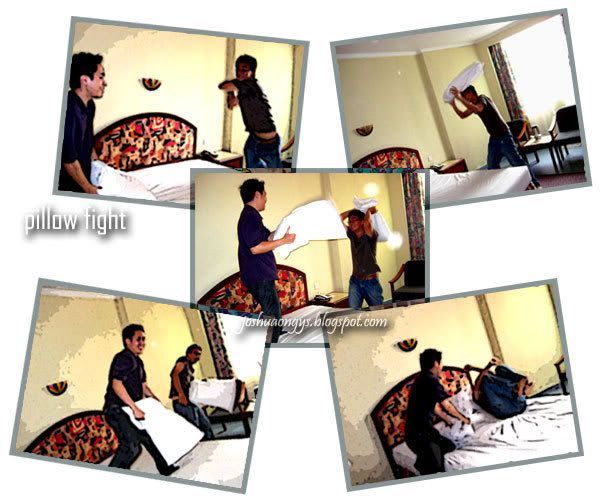 2 boys started a pillow fight.
Awesome-ness!! lmao!!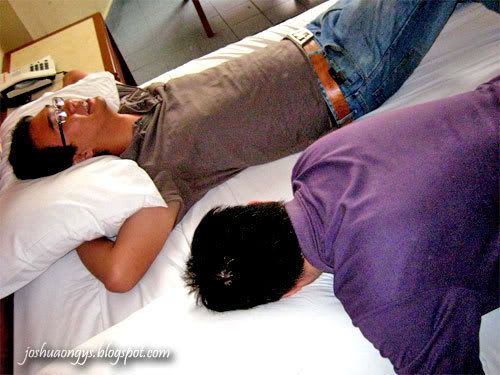 Of course, they got tired soon hahaha and we just chilled in the room relaxing ourselves listening to some really
INTERESTING
songs!!! Some reading newspaper, some lying down on the bed and etc.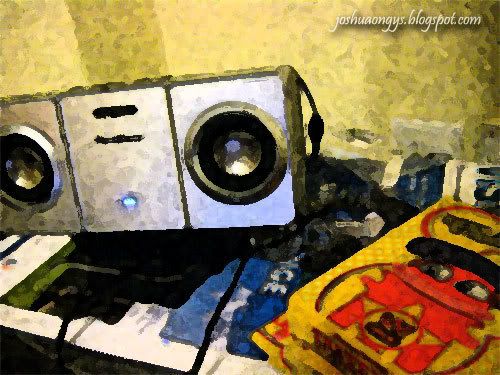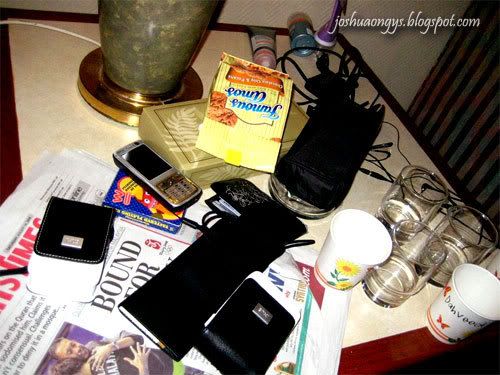 We were in the room till evening where we decided to go and collect our tickets at the pavilion @
Genting
.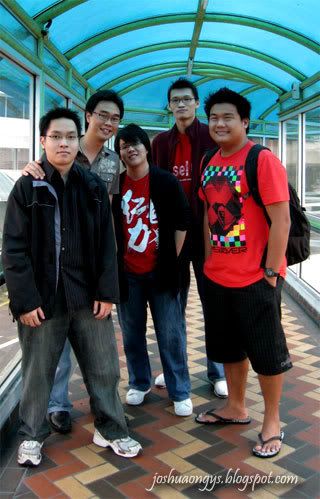 on the way also want to take picture wtf neverending hahahahhaa i'm loving it.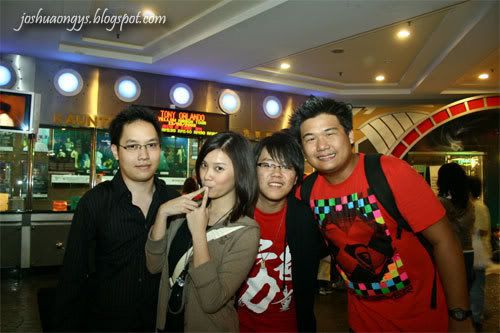 ShuJian
and
HweiMing
were collecting the tickets while we continue our snapping sessions.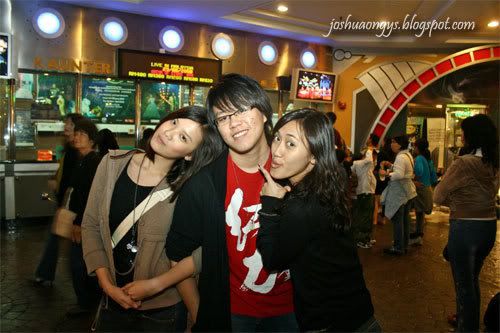 I got myself 2 pretty
GirlFriends
sisters
=D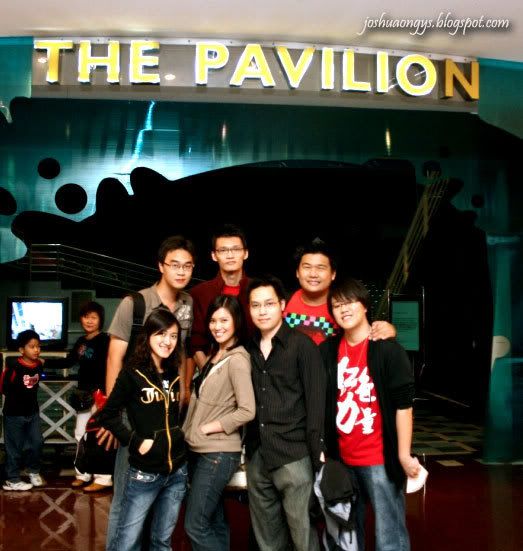 Group picture out of
Pavilion
Genting
.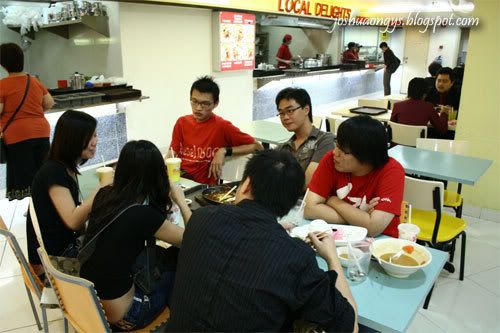 Had our dinner at the food court after collecting our tickets. A dinner session where some of us shared about their school times. All damn terror wan, its either in high school, college or uni that they are somebody!!! Me? nobody!!! haha i was the invisible one in high school/college.
=X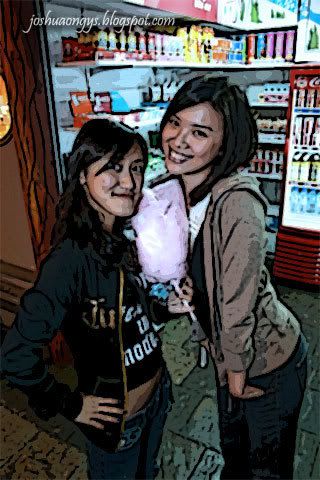 A random picture taken during our walk.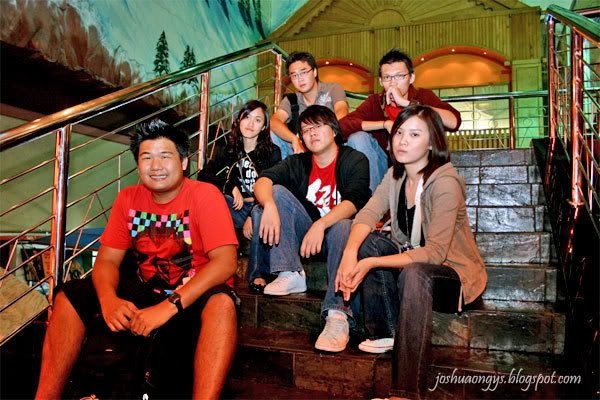 This picture is nice right? Very nice right? All because
Aaron
wasn't in this picture hahahaha i damn bad wehh
was the one who took this picture!!!!
xD
After our walk, we decided to go out and enjoy ourselves.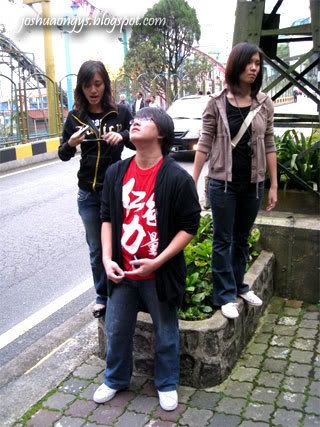 We were bored at a certain point and we started...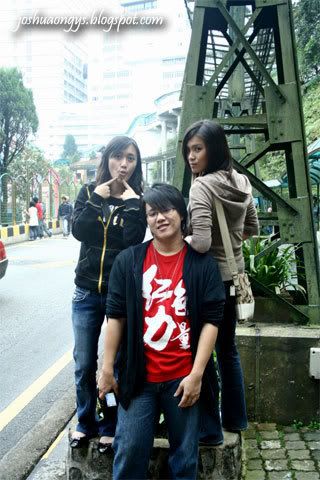 TAKING PICTURES AGAIN!!!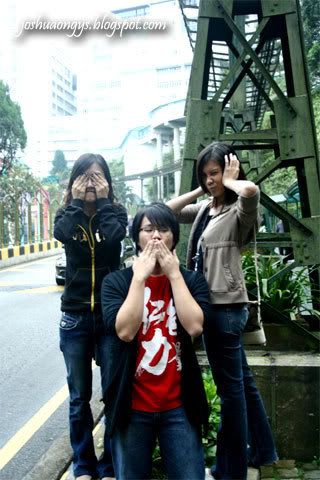 AND AGAIN!!!!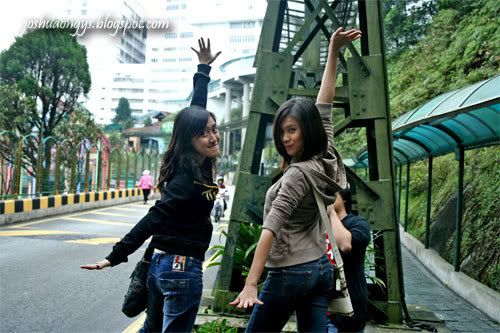 Whhheeeeeeeeeeeeeeeeeeeeeeeeeeeeeee!!~~~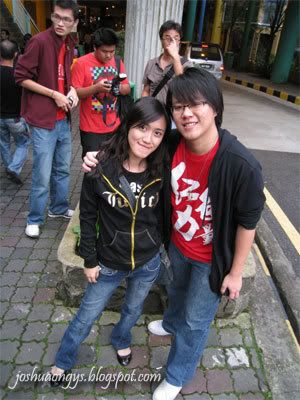 Kelli
and me!!!!
xD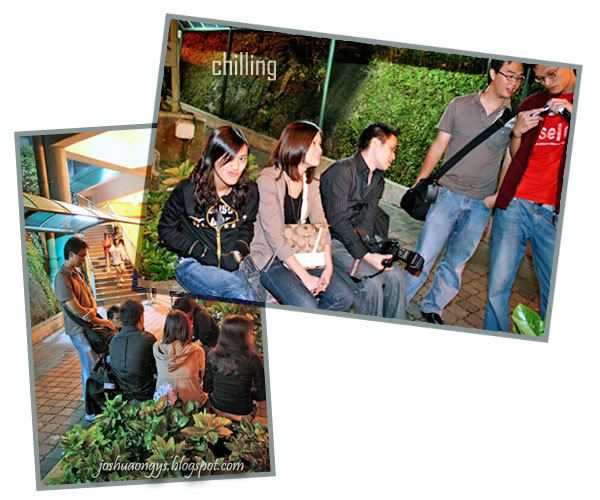 we remained at that place for quite some time.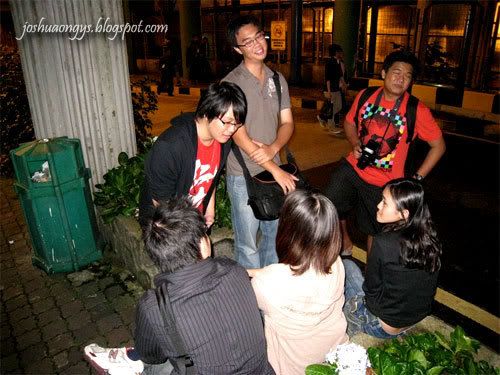 talking talking and talking...
and all of a sudden, SHENG MAE....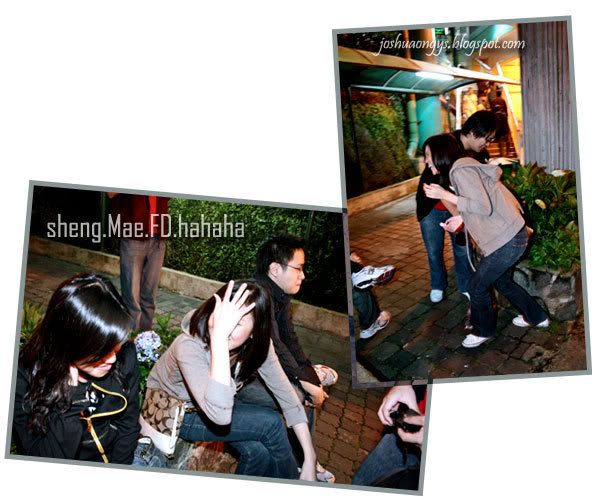 Decide to entertain us with some stunts involving her butt.Nuff said. Ask her about it for more information!!
xD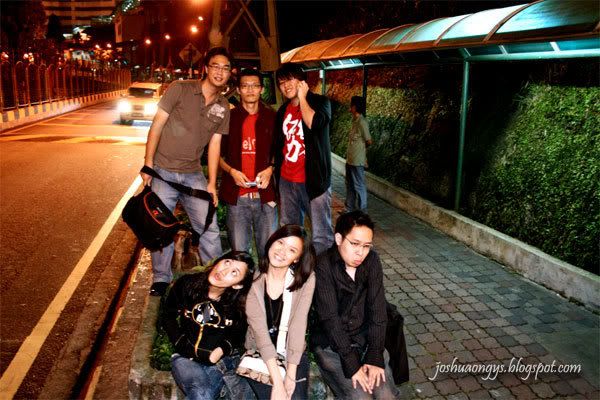 Nigel
holding the camera and
Aaron
with sulky face because he wasn't in the previous group picture taken at the stairs.
HAHA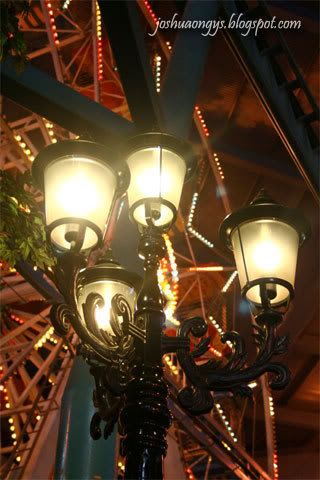 This post shall end here and there's a 2nd part of the trip itself.
*oh and yea, we did took a 2nd group picture at the stairs la....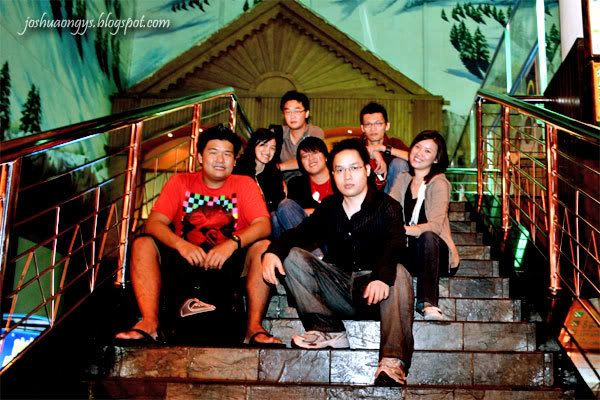 Aaron
don't emo already k???
=)
More Pictures & Story in the next post on this trip!!
Stay Tuned Ya!!
The other 6 Bloggers :
Aaron
Nigel
HweiMing
ShuJian
Sheng Mae
Kelli
*pictures by everyone =D