Life have been on a slightly slower pace lately where i have time doing some other more personal stuffs. Its been great.
But a few specific stuffs have been bothering me lately. One of it is the stupid act of my idiotic boss. I've rant it to a few people personally and that's it i won't write it here unless he become more and more idiotic that is and i
SHALL
blog about all his idiotic acts
ALL THESE WHILE
.
Apart from that, i just got myself involve in some really "
sucky
" incident. Just hours ago only. Sigh. Really Crappy i would say.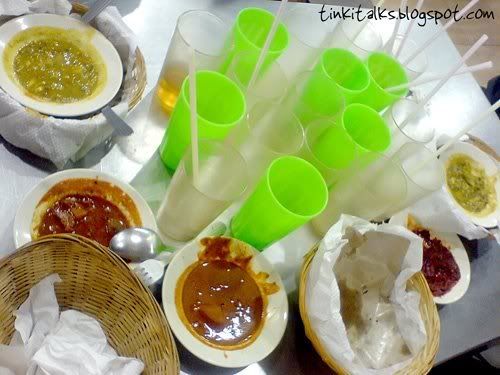 The only few things i can claim to be happy with is the
random

YumCha

session
yesterday with a few of the crazy ones. Lots of stories were narrated. The best part of it was the stories were
ORIGINAL
as well as
HOT & SPICY
at the same time!! and yes it lasted us a few hours. Amazing!
xD
and just now i was with 3 of them
AGAIN
2 days in a row and we were discussing & brain storming on some stuffs which i would say is
VERY VERY INTERESTING
. If that would be accepted that is. Now i do hope i can type out some interesting points on what we've brainstormed just now.
came back and chatted with a few peeps and was blog hopping and i saw this.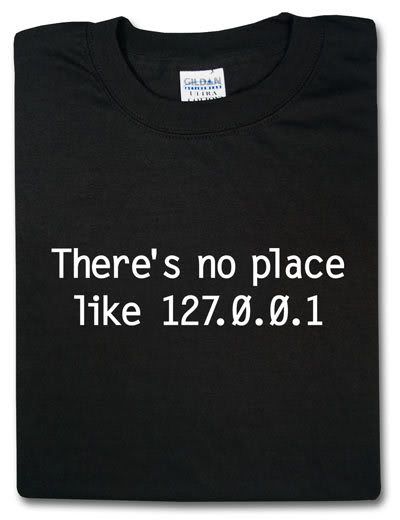 i don't know about you but i thought that the shirt is quite cool
xD
and i
came across this joke
as well which made me smile
One Sunday afternoon, there are three couples in the park talking about their theme songs.
Couple 1: Do you guys know that our theme song is the best theme song for a couple out there?
Couples 2 and 3: Let's see, what is it?
Couple 1: Our theme song is "ENDLESS LOVE".
Couple 2: That's cool but ours is better than yours!
Couples 1 and 3: Owwwsss, tell us what is it?
Couple 2: Well, it's title is "TILL DEATH DO US PART".
Couple 3: Your theme songs are meaningless compared to ours!
Couples 1 and 2: Really? So what is your theme song?
Couple 3: BEAUTY AND THE BEAST! You guys have a problem with that?
funny? no?
=X
i am feeling a bit better already. Thanks to those for the comforts. You know who you are.
To others, hope you have a great week yea.