Attended the press conference of
Hennessy Artistry
@
Orange Club
just yesterday.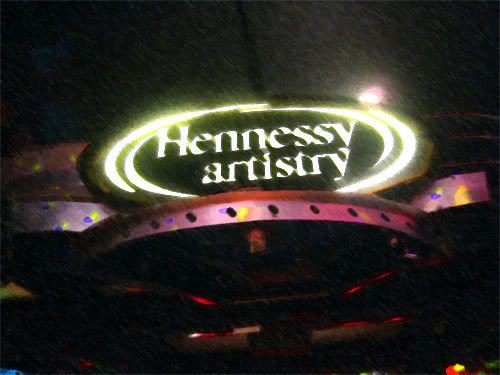 Along with me is a bunch of bloggers. Lazy to type names and add links gah sorry peeps.
The press conference was suppose to start at 6PM but of course, according to
Malaysian
timing, it started late.
I've been to the last 2
H.A
@
Aloha
&
Bukit Kiara
respectively. I really have not much comments on the one at
Aloha
but the one at
Bukit Kiara
back in July was a blast.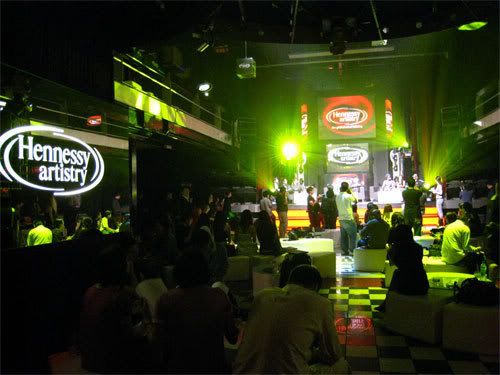 and now this time, they are bringing in the likes of
Until June
,
The DEY
and
Shayne Ward
. Seriously, i have no idea who's
Until June
and
The DEY
, sorry to their fans but i only know
Shayne Ward
. I've been listening to his album a few years back when he got famous in the international scene.
I guess i have to pay more attention on tonight's performance by
Until June
and
The DEY
then.
=D
Anyway, in the press conference,
PamChong
was the emcee with a short intro by the Brand Manager of Hennessy
VSOP
, Mr.
Foo Ken Vin
. Then after that, there's this Q&A session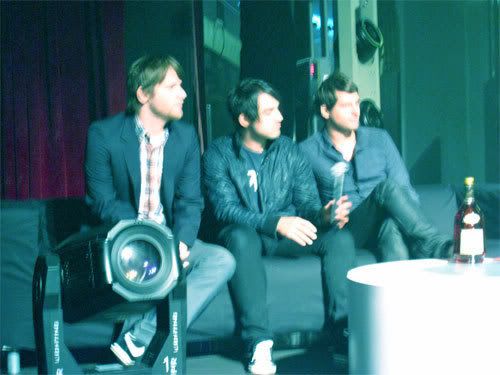 Until June
Questions was then field to Until June regarding the direction their music is heading and a teaser of what to expect tomorrow at the event -
MikeYip
.
The DEY
This was followed by The DEY talking about their own background in music and what they are bringing to the stage tomorrow -
MikeYip
.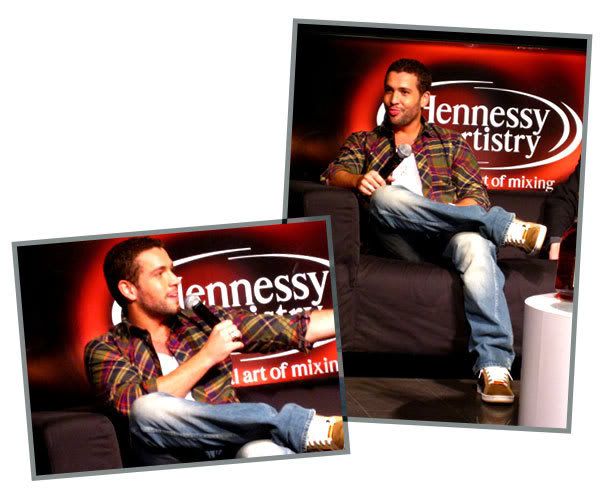 Shayne Ward
Shayne Ward
was the last to take to the mic talking about his previous
Hennessy Artistry
experience and how he'll carry that energy over from those sets to perform for the
KL
crowd-
MikeYip
.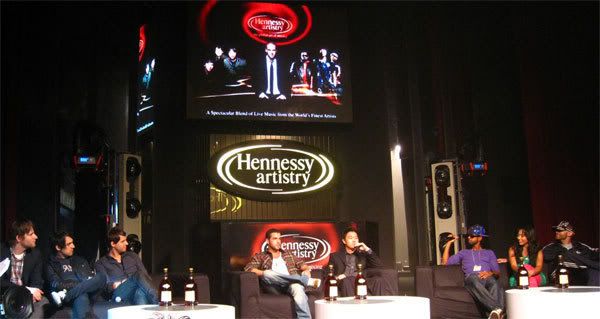 The whole press conference was pretty fast with not much questions coming out from the media, and gosh am so jealous on some bloggers that managed to take a picture with
Shayne Ward
himself hahaha,
GOOD FOR YOU GUYS
. hehehe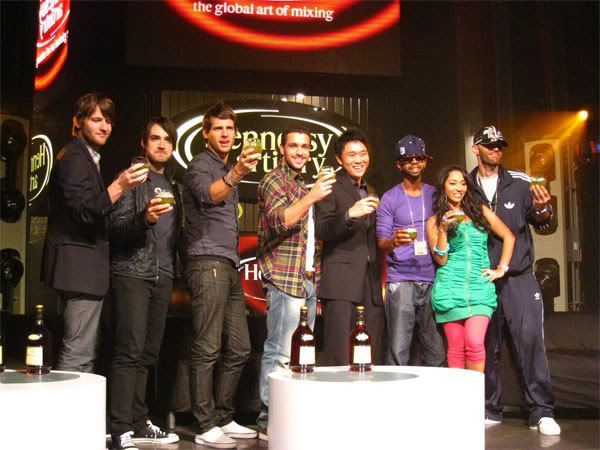 Performing peeps looks promising.
=)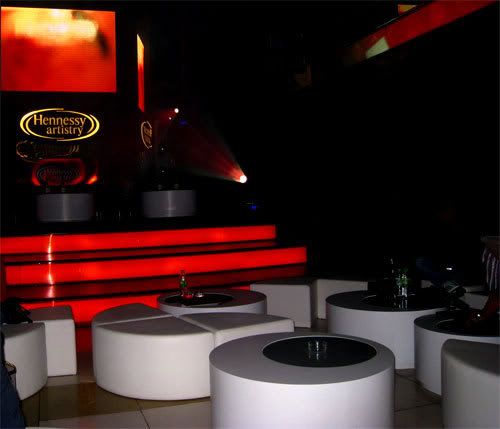 and for those who never been to
Orange Club
, this is one of the picture above.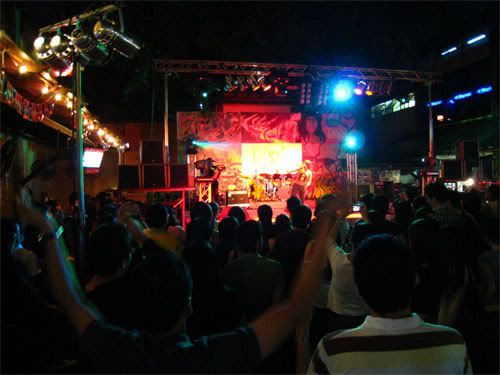 Headed to
Gossip
Event in
Asia Cafe
later on.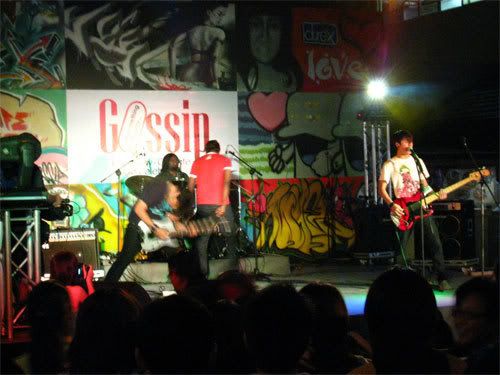 There's this band which is soooooo hyperactive and loud which is.... no comment...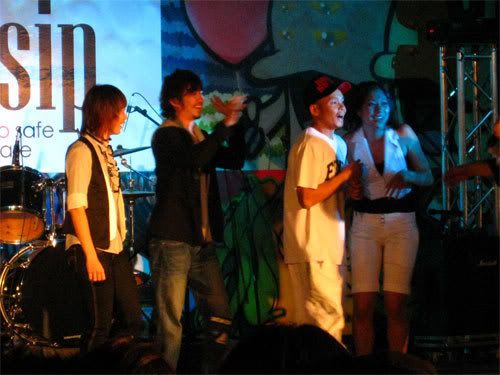 the finalist of
So You Think You Can Dance S2
. Their performance was good in some parts but overall it shows that they still have not enough of practise together. Maybe the individuals are too busy after shooting to fame in the reality TV competition show.
the only performance that i can say is
VERY VERY GOOD
/
AWESOME
is the one from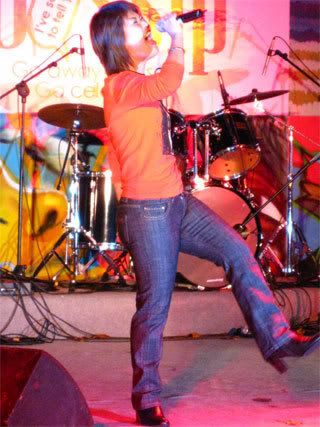 Juwita Suwito
this singer
Juwita Suwito
above. I get to know of this person in one of the
H.U.G.E Camp
a few years back and was stunned by her vocals at the moment and since then i saw her in various camps, concerts, workshops and of course events. She's a servant of
GOD
, a really nice person and most importantly, her voice is
WOW
.
The other performance in
GOSSIP
don't really appeals to me so i shall skip it then. Anyhow good job to those who have put this event altogether. Afterall, this event is organize for a good cause itself to create the awareness and educate people on
Violence on Woman
.
So, yeah, Good Job!!

Related Links :
Jane on H.A Press Conference.
Shaun on H.A Press Conference.
MikeYip on H.A Press Conference(Nice Pictures taken)
*all pictures Credits to
Stanley/ShuJian