As i've said
Hennessy Artistry
RAWKS!!!
It's a happening event and its so cool and generous for the sponsors to organize such
HUGE AMAZING HAPPENING
event!!!
Lets start shall we??
On that day.....
=)
a bunch of us headed to
Hartamas
and gathered @
Spicy
.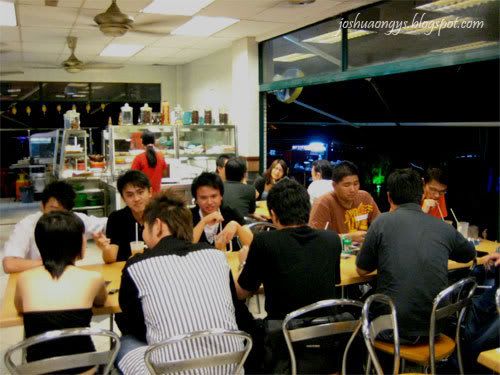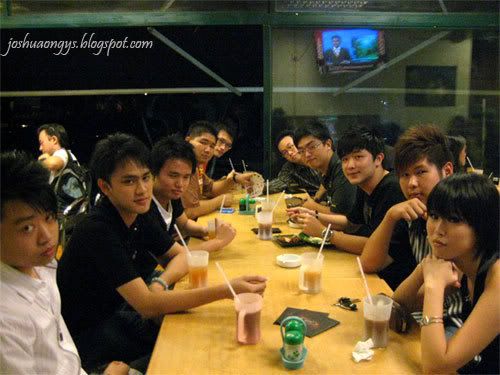 Had our "dinner" and exchange a few chats before heading down to
Bukit Kiara
.
Left
Hartamas
at around 9pm and when we reach the place we were amazed on how BIG is this event.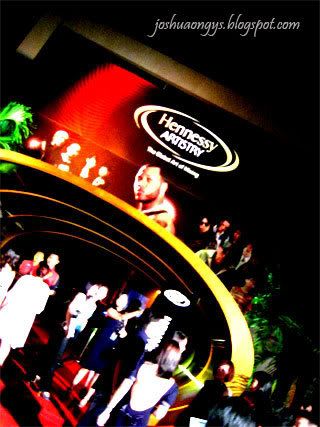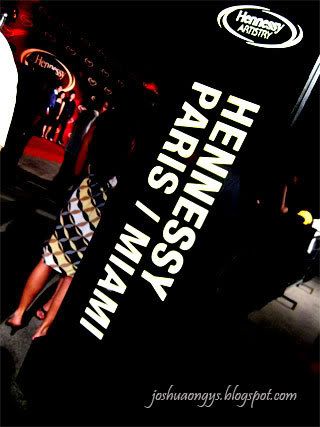 After minutes of stoning with a few of us(
including me
) being "jakuns", we proceeded to the counter to get ourselves the "wristband".
queuing up
we went to the "red carpet" after we got ourselves "registered"
and we took photos!!
=)
Back row :
Nigel
,
Aaron
,
ShuJian
Front row :
David
,
Amy
,
KelLi
,
ShengMae
, Me,
Randy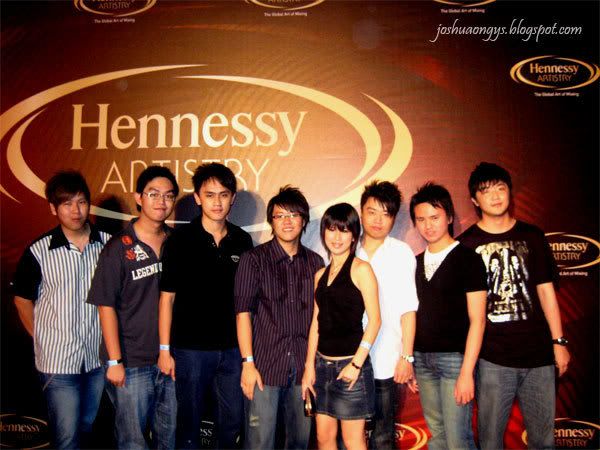 Goh,
MunHoe
,
YewJoe
, Me, Shien Li, Hoong Wai, Yin Soon, Chris
Saw
Gareth
there snapping photos and i decided to take a picture with him
=)
we stayed there around the "red carpet" area quite long, meeting more people that we know and chatting here and there!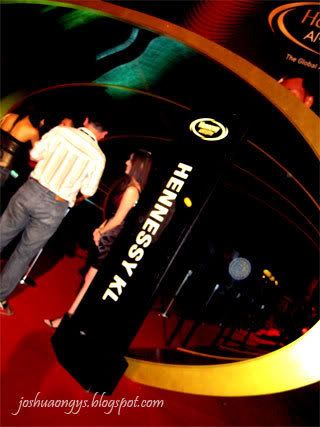 Anyway, soon, we went into the Indoor Arena and gosh
they really did a good job setting up the whole place..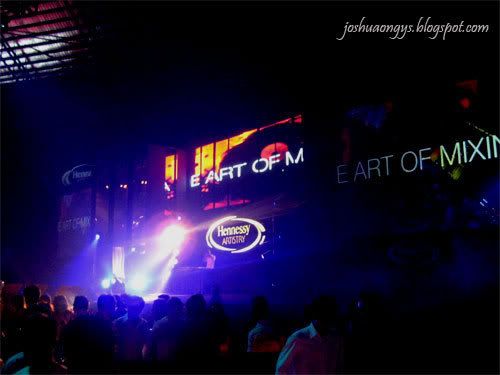 and there're 4 main VIP places
Hennessy KL
for the celebrities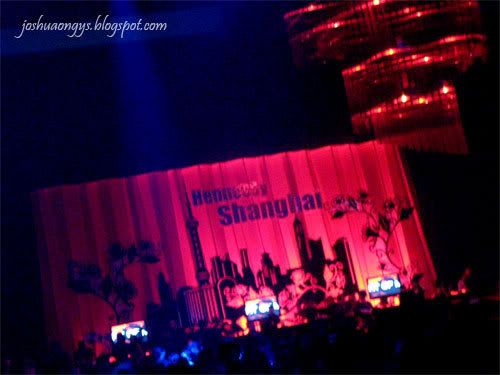 Hennessy Shanghai
for the ones who RSVP online
Hennessy Paris
for the corporate people
and at last the one i'm in..
Hennessy Miami
for the media people..
GOSH thats so... haha apparently there're a bunch of bloggers there in Miami side.
=P
*hope i didn't get it wrong.. correct me if i'm wrong =)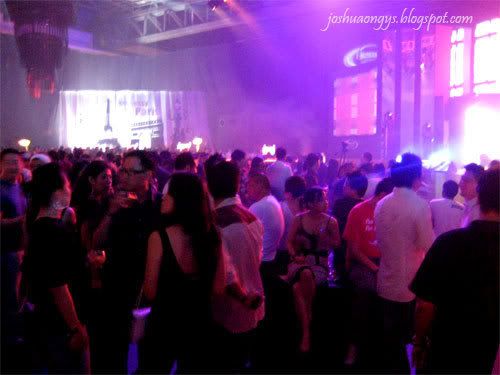 there're many people there already by the time we got it...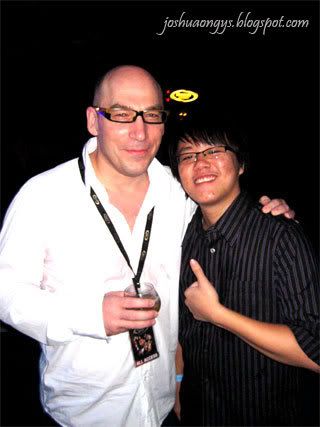 Meet the
MAN
, MD of
Riche Monde Malaysia and Singapore
,
Mr Frederic Noyere
before the artists came out to entertain us, we have to entertain ourselves... we take pictures then
=X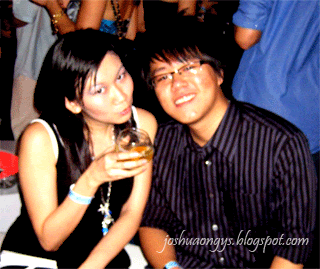 Amy-the-one-that-we-will-miss-very-much and i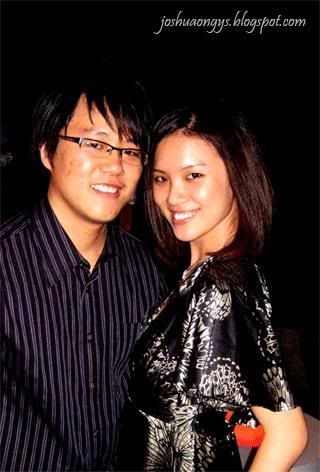 ShengMae the past and i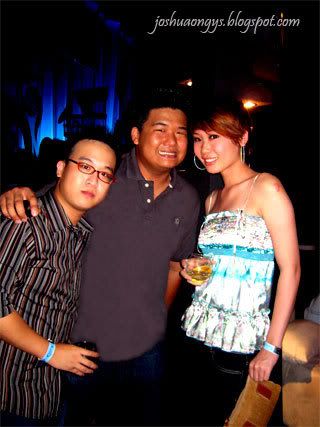 David, Nigel and
Adeline
and
Davidlai
came to entertain us as well with me being the object
=]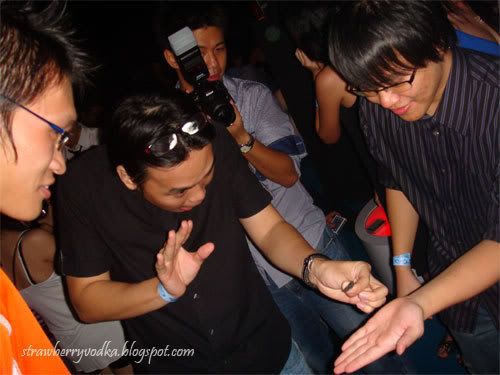 bending a coin!!!
Saw other peeps there as well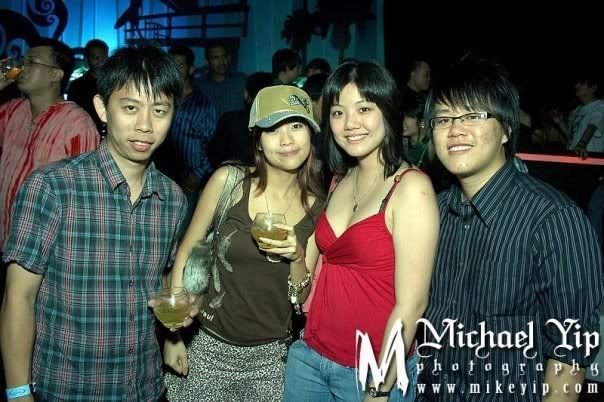 KY-who-speaks
,
Ringo-who-cheese
, Ching, Me
*@ Ching, nice meeting you again!! and yea MACHI RAWKS!!!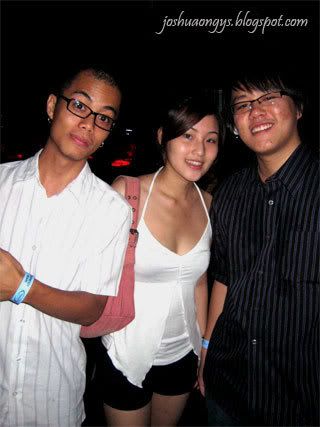 Ginny's bf-Fugz,
Ginny
, Me
* nice meeting u fugz =)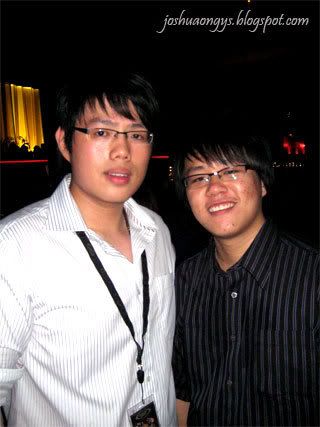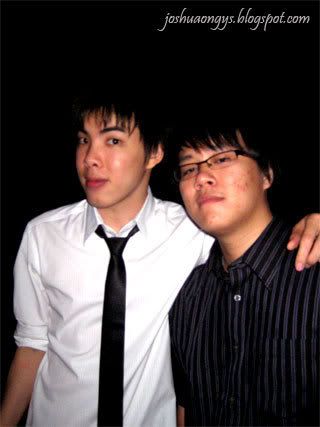 Left Picture : Danny was one of the crew there!! O.O cool!!
Right Picture : the cool Hikaru, me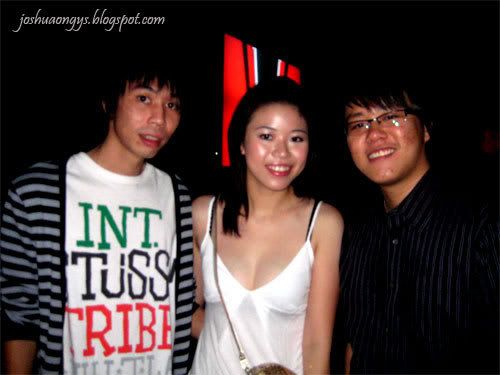 Desmond, Diana, Me
Natalie-the-hypertune-babe
and i
*nice seeing you around and yea, say hi to your bf on behalf of me!! =)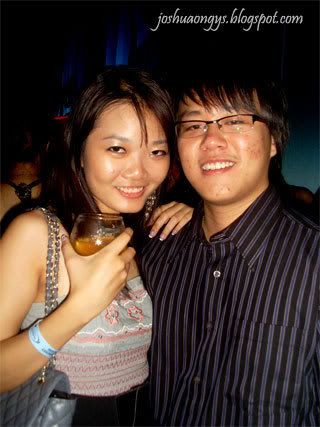 Steph K
and i
*thanks for everything, my junior!! Lets go back to school one day!! HAHA
alright, enough pictures of me with people, more in part 2..
Back to that day,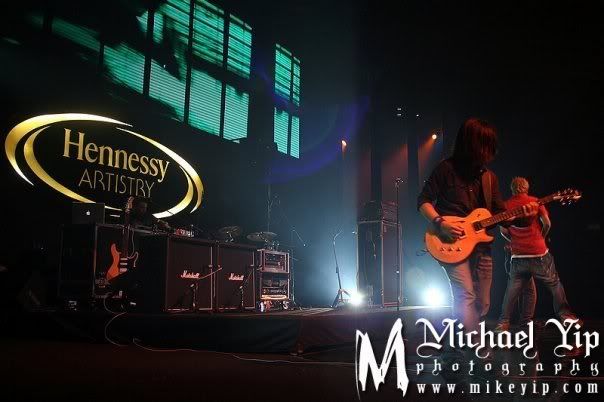 Pop Shuvit
the rock band was the very first one to entertain us and i must say that their way of playing and their music is quite good!!
=)
then the group i'm looking forward to came up
and yea, i'm biased so i have more photos on them!!
HAHA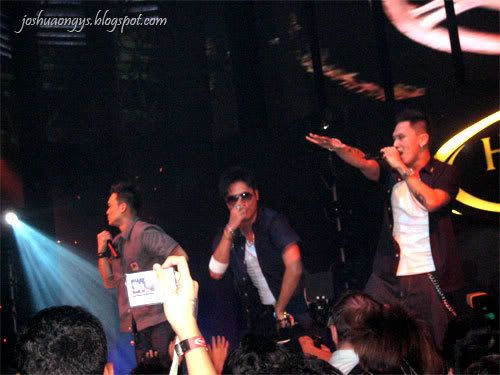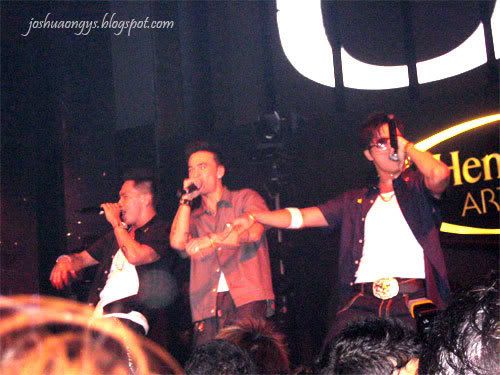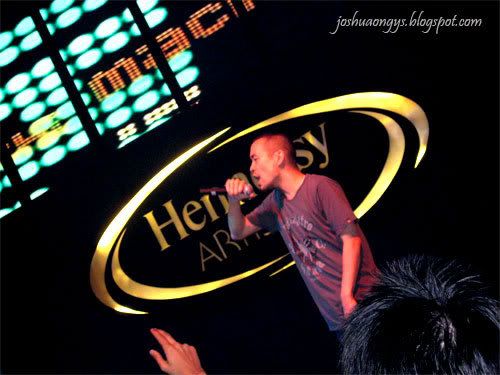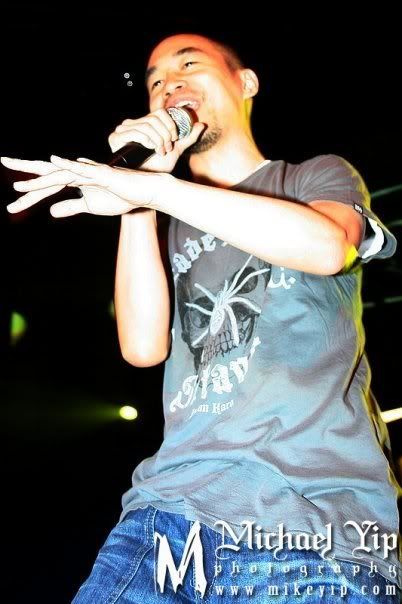 Mike
took damn nice pictures right??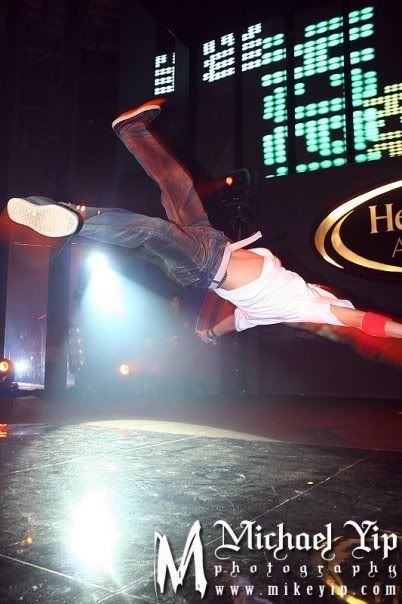 including this also!!!!!
and this picture of
Jeff
-
Machi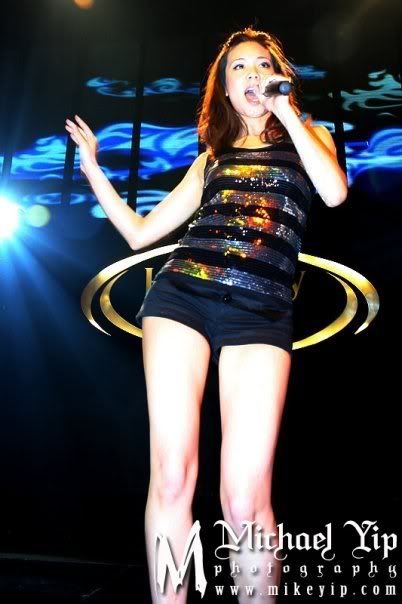 and THIS!!
Melody
of
Machi
!!
i love her before i even see her!!!
okay let me make things clear, i actually love her album and enjoy listening to her songs/voice
=p
and now that i see her in person and so near some more, i like her even more
=)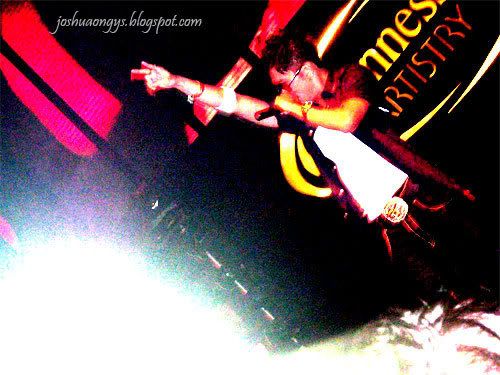 So, i shall stop here first... take a half time break alright??
will post part2 soon!!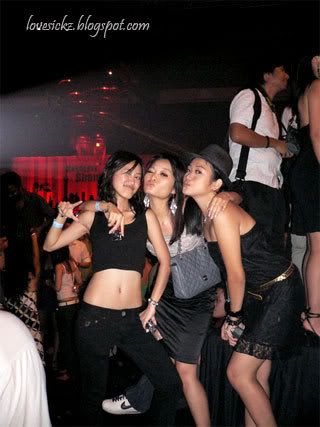 Kelz, Steph, and
Sasha
with more party pictures
and of course, the main attraction,
FLO RIDA
.
=)
Meanwhile, you can visit the various links below to see/read more on the event :
MikeYip on Hennessy Artistry Part 1
MikeYip on Hennessy Artistry Part 2

Stephenie on Hennessy Artistry Part1
JamieChin on H.A Press Conference & Hennessy Artistry Bkt Kiara
Gareth a.k.a shaolintiger on Hennessy Artistry
Natalie on Hennessy Artistry
Steph K on Hennessey Artistry

PeiMan on HennessyArtistry
Sheng Mae on Hennessy Artistry
Sasha on Hennessy Artistry
simonseow on hennessy artistry
Stay Tuned!!