I'm grateful for the pass to be @ the
Dark Knight
Movie Premiere in
Gardens
2 days ago. All thanks to
Nokia(M)
,
Text100 (M)
as well as
Davidlian
=)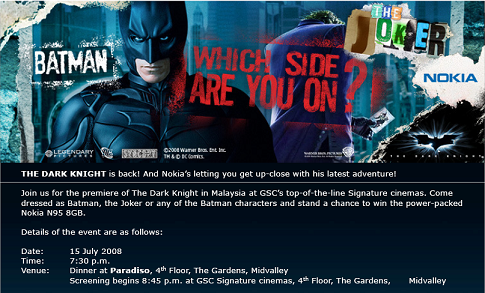 and so, we reached
Paradiso/GSC Signatures @ The Gardens
welcomed by the many wifes of
Joker
's.
O.O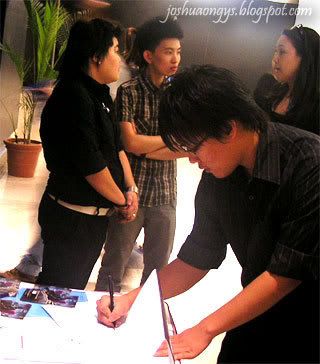 We registered ourselves and had dinner in no time. We were
HUNGRY OKAY!!???
Jason Goh
caught!!
Saw many familiar faces over there, mostly bloggers whom i know. and i saw
Skyler
, she told me some comments on the food served there and
GOSH SHE WAS RIGHT
, hahaha luckily i didnt take the fish and the spaghetti!!!
Nigel
caught!!
LoLz!! The soup was nice though hehehehe.
but well, no complaints bah, after all i didn't spend anything.
=)
Anyway, soon its movie time and we went in and we really had a good time watching it.
IT WAS AWESOME!!!
and yea, let me introduce the ultimate
Joker
from
Malaysia
.
Joe
a.k.a
Klubbkidd
who blogs
here
he might be a bit fatter but then who cares?? LOLz He really did a good job with the suit/costume he's came in and he won the
N95 8GB
on the night itself with his
Joker
Suit.
Cool huh?? hehehe
and yea before i forgot, its your birthday today...
HAPPY BIRTHDAY JOE!!!

HAHAHA
so he basicly got himself an early birthday present - a
N95 8GB
. hehehe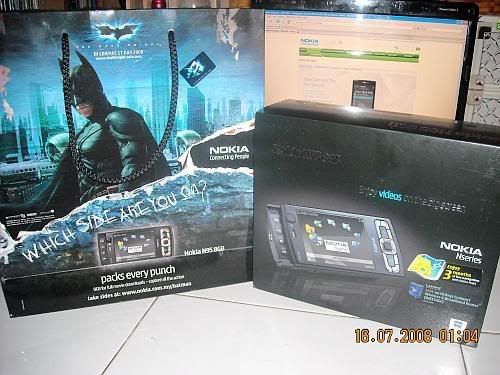 picture stolen from his blog
i guess he's busy celebrating his birthday now bah.. haha and of course, enjoying his
N95
.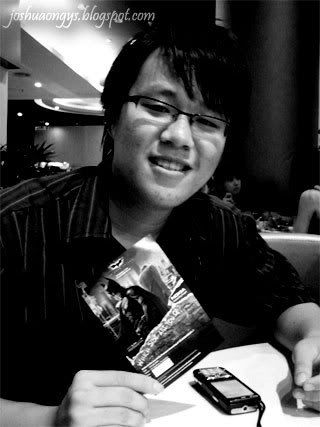 I had a great time myself there, and again, THANKS TO
DAVIDLIAN
.
and yea,
YOU MUST WATCH THIS MOVIE!!
ITS GOOD!!
Do open your eyes widely to spot the unreleased
Nokia
phone
=)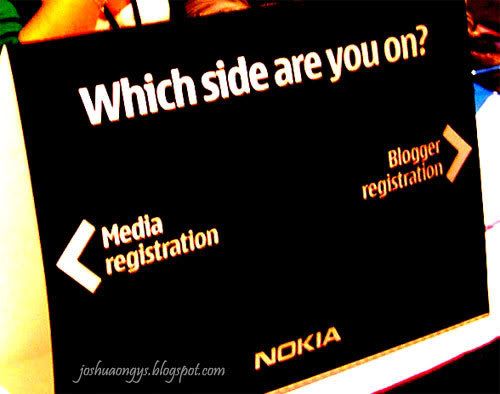 SO WHICH SIDE ARE YOU ON???
*pictures taken by
JasonGoh
&
Nigel