Just Recently the
Anwar
case + the
Mongolian
woman
case have been really entertaining and again we
Malaysians
should be real
proud
of our very own "
MALAYSIA BOLEH
" country!!
and well,
Speaking about
Malaysia Boleh...
Last week, when i was on my way home from work, in my friends car....
we saw something interesting
, or lets make it this way..
i saw something interesting...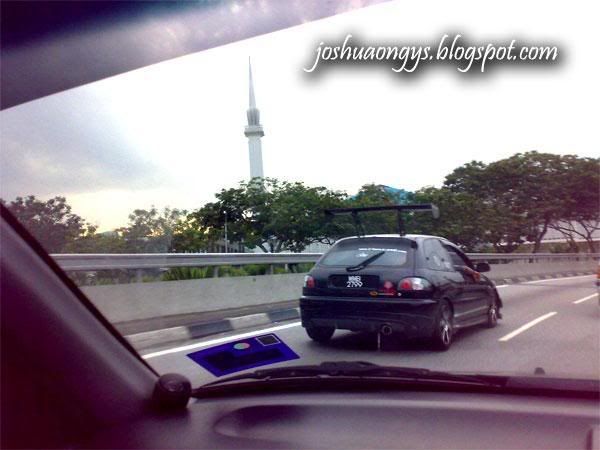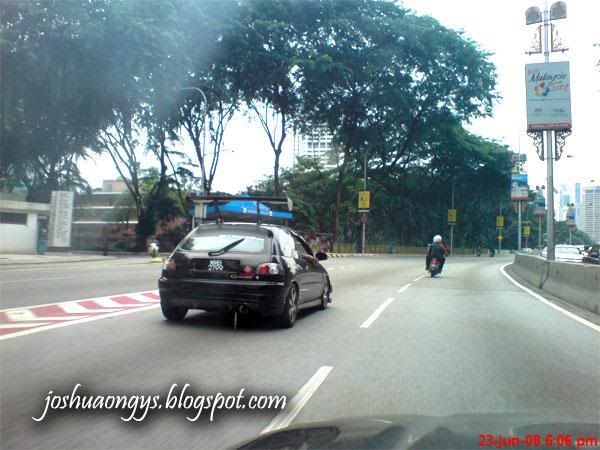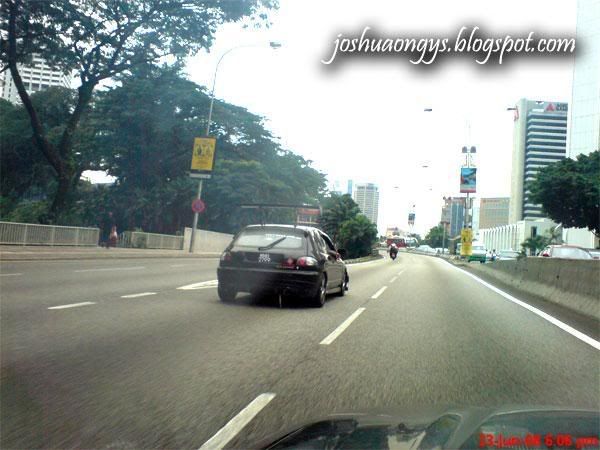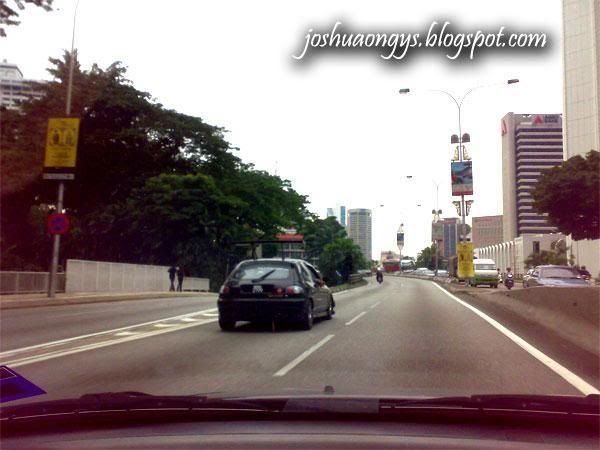 notice anything interesting???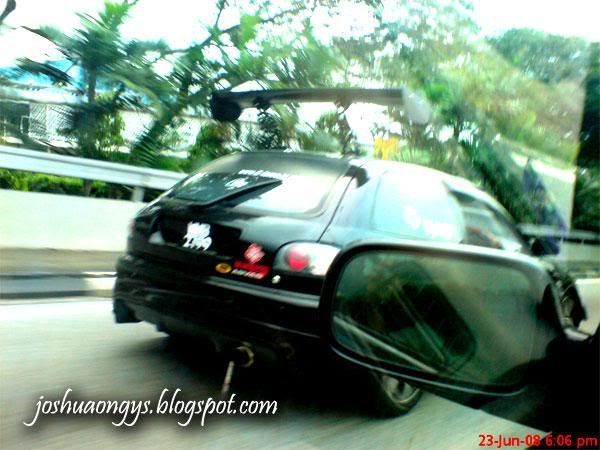 the spoiler damn "
cool
" lor hahahahahaha, i find it quite funny and amusing lor people add such spoiler to a
Proton Satria
, do they actually know the purpose of a spoiler??
even if you don't know, add a lower type bah.... its like making a joke on yourself...
DON'T LA ADD THIS TYPE OF SPOILER ON A SATRIA LAR!!!
but yea
they have the freedom to do what they want
and so i kept laughing with my friends looking at the specific
Proton Satria
!!!

AT LEAST THEY DIDNT DO SOMETHING LIKE THIS RIGHT??
(
picture above
)
I happened to notice another interesting stuff weeks ago....
There's this lorry on the way to
the Curve
and me and my friends, we noticed a Malay guy(
its obvious okay, he's wearing a songkok
) sitting on a chair.................................
thats it la,
MALAYSIA BOLEH!!