"


一个充满希望与感動的声音!


One moving voice which is full of hope!



一個用笑容和热情追逐夢想的短褲少年


A youth in shorts, chasing dream with his bright smile and passion



网路讨论度最高的 人氣學生歌手!


The most discussed online student singer in the internet(

Taiwan internet

)!



這傢伙真了不起!有些人要愛、要自由、要別人的尊重,他只要他的眼鏡、和一隻吉他,就什麼都有了!!


This is really somebody!! Some people need love, freedom and respect, he just need his specs and his guitar, and he own the whole world!!



他是被公車輾過的音樂鬼才!


He's a Talented Music Person that survived a near death experience!




"

Comments on Crowd Lu -

盧廣仲
---
Many years ago,
Jay Chou
周杰伦 came into the scene and many people thought that his songs and the way he sing is pretty crappy, especially those experienced music person in
Taiwan
music industry.
With his unique way of interpreting and conveying
Chinese
songs, he managed to secure a very large fan base supporting him.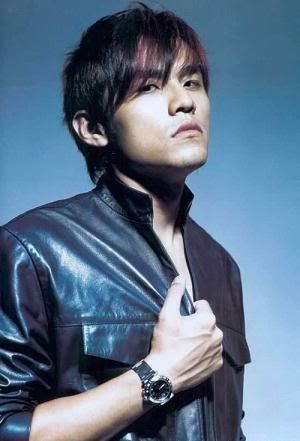 He even look different compared to the time he first appear.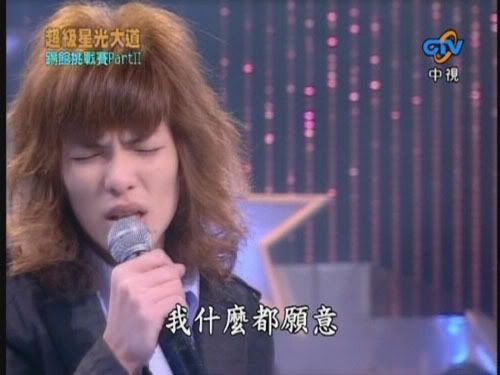 Then, just 2 years ago,
Jam Hsiao
蕭敬騰 stunned everyone with his voice, through a popular Taiwan Entertainment Show and he got famous and performed in various places/awards even before his album was out.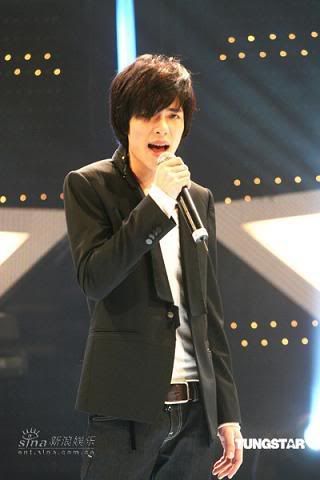 this is how he look now.
o.O
and now, let me introduce someone to you peeps.


藝人特質: 憨厚男性大學生,香菇頭,不善言詞,講話小害羞,無俚頭,運動員打扮,把yeah時時掛在嘴邊。真誠,自然。
The characteristics of him : A typical Taiwan college student, mushroom hairstyle, not good in conversing, shy, lame, always in sports attire, always saying "Yeah", sincere, natural.

Remember the stuffs i mentioned above before i come to

Jay Chou

周杰伦? Those are all the comments people said bout this guy below.


He is
Crowd Lu
盧廣仲 (
Yet another weird english name
)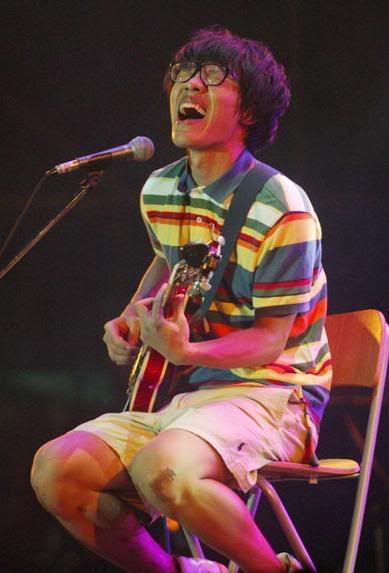 A talented male singer and song writer from

Taiwan

. After a near death experience on a traffic accident, he learned how to play the guitar and began his journey as a singer.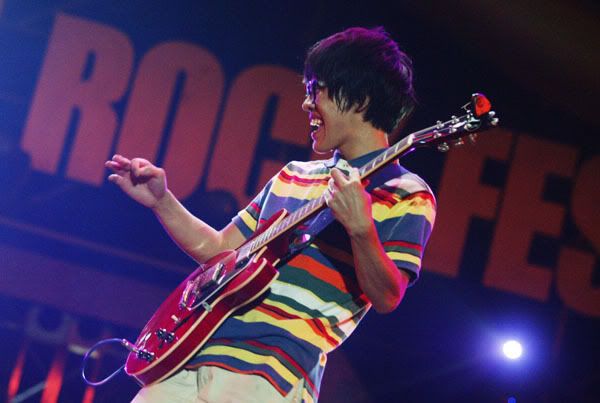 he was first noticed through the internet, one of the millions of internet user who posted their own music video clips online. He turned his dream into reality one step at a time to become who he is today.

Since end of 2006, he have been going around in places in

Taiwan

to perform. Live performance.
One of his "

famous

" performance was imitating the well known Male Singer who can reached the highest note in history,

Vitas

.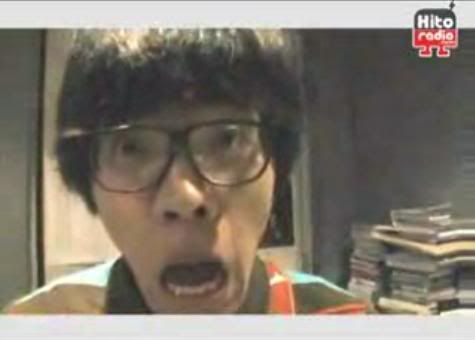 and the video clip of him imitating

Vitas

was circulated over the internet and the one that was posted on

YouTube

have 840,000 views already, not mentioning and counting the views on the same exact clip that was posted on other video clips website such as

TuDou

and etc.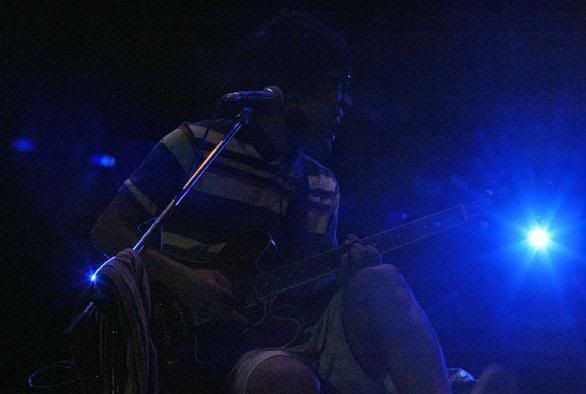 He have 3 singles sold separately and over 10,000 copies were sold. That is quite a success for a new singer that surfaced in the

Taiwan

music industry and with numerous live performances, he's gradually becoming more and more popular, especially among students in schools/college.


you think that this is a prank?

NO

!! its

NOT

!


In May 2008,

Crowd

's first album "100种生活/100 ways of living" was published.

and recently, he even appeared on One Million Star Season 3 [超级星光大道3] which made him even more famous in Taiwan.

Here are some other comments people said about him after listening his songs/watching his performances.

"


我們做音樂,都是被音樂玩,只有他是真的在『玩音樂』!一把吉他在他手上的那種自由不受限,太精彩了!


We who produce music are always controlled by music itself, but him, he's really Playing with music, with just one guitar, we can feel that unlimited freedom/possibilities in him, its just AMAZING!



你有聽過他模仿Vitas嗎?超妙的!」「他今天講了一個笑話,超白癡!


Have you heard of him imitating Vitas? it was amazing!! and today he told a joke, it was damn LAME!!



他不是在表演,他是在自得其樂!


He's not performing, he's enjoying himself!



音樂有時其實不需精密設計、深思熟慮,而是最自然直接的情感抒發,是對生活細節的呼應
Sometimes you don't have to plan so well on music, just do it naturally and interpret it with your own way, how you feel like, its like how you go on with your details of your life.

You can't possibly plan every single thing in life right? There must be a bit of excitement here and there with some unexpected surprise, then only life will be interesting!



The music scene in

Taiwan

might be incredibly crappy at times, but just see on what happen there. Piracy incident that make life hard for music artists in many countries in the world, but yet

Taiwan

's music industry is getting better and better each year. There must be something going on over there.



盧廣仲-

100种生活

-

金曲獎最佳製作人鍾成虎全程操刀製作,知名創作女歌手陳綺貞跨刀填詞,集合業界知名樂手同步LIVE錄製完成,葛萊美獎大師Bernie Grundman主掌母帶後期處理

.



I have no idea how will

Crowd Lu

盧廣仲 become in the future, but i've listen to his album and i do think that his songs are quite nice, he got my attention that is.

Taiwan

is an interesting country.

=P





Related Links :


Source Link 1
Source Link 2
Vitas on Opera 2
盧廣仲 Crowd Lu Imitating Vitas
盧廣仲 Crowd Lu's Official Blog
100种生活 Production Company



*i decide to make this post after listening to his album, his album is rather different than other albums out there in the market, i don't know that is it just me or what, but well, you can listen to it yourself =)