Today i came across a few interesting stuffs through the net......
First, i bumped into
Davidlian
's blog and
its the news
of our very
Malaysia
's very own Politic Drama character,
Mr
Anwar
giving a speech to 15,000 people becoming the headline of
Malay Mail
and what do i think??
i think that we should sit down and wait for more drama to come, peeps, get your popcorn yea!!
=)
---
Then i came across
Maro's blog
talking about this "happening" Cafe/Restaurant by the name "
THE CAVE
" in
SS2
and
YES!!
The pictures posted in the blog makes me feel like to going there with my girl.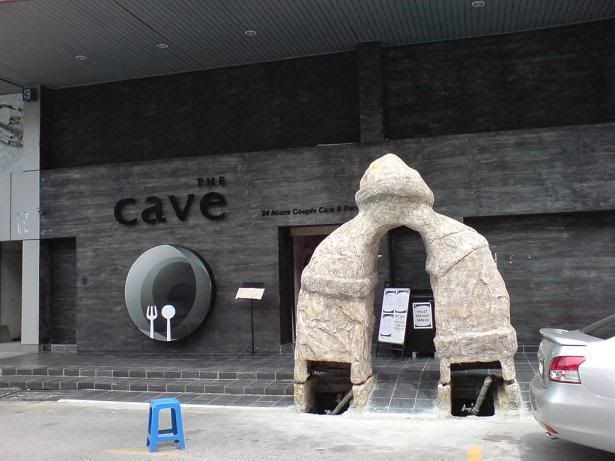 the best thing about this "
THE CAVE
" cafe is its open 24 hours!!
Read about it here.
---
The best have yet to come, what happens to be the best is
the drama between 2 famous Singapore bloggers!!!
XiaXue
and
DawnYang
. I have no idea how it started, but i managed to read XiaXue's blog posts before she removed it on her blog and now the latest news is
DawnYang
suing
XiaXue
. Thats the best drama on blogoshphere so far all these years
*there're bloggers who actually printscreened/copypaste XiaXue's original flaming post before she removed it.
and before i could get enough of this drama...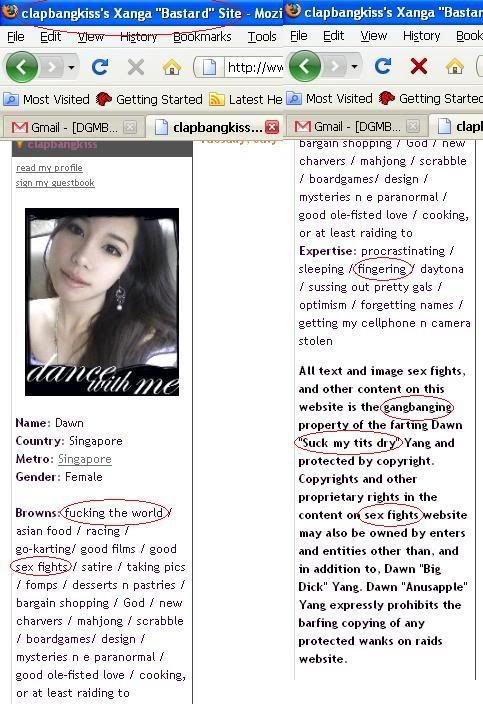 alright fine,
its a joke
, i browse DawnYang's blog through a site name
The Pornolizer
where any site browsed through there will have many 18SX related keywords appearing on the site.
I just figured out that
some of you out there might be annoyed with all this blogger VS blogger thing
with it becoming the
hot topic
in both
Msia's
N
Spore's
blogosphere.
So yea, have fun with the
pornolizer
pawning your friends blog while you're in front of the computer!!!!
Enjoy!!

*sorry yea if you're disappointed that Dawn's blog was not hacked..
*dun come bash me pls... =)

*i'm still editing the pics on DGMB BBQ.. wait ya..