YES YES YES YES YES and YES!!!
Hennessy Artistry
HERE I COME!!!
I'm so excited now!! hehehe

For your information, this event is strictly for those who have invites only, and the best thing is there's free flow for everybody there in the event itself.
Awesome right?? haha Details of the event as below..
The Venue
:
Bukit Kiara Indoor Arena
Date
:
19 July 2008(Saturday)
Time
:
Starts at 9pm(Exclusive Invites Only)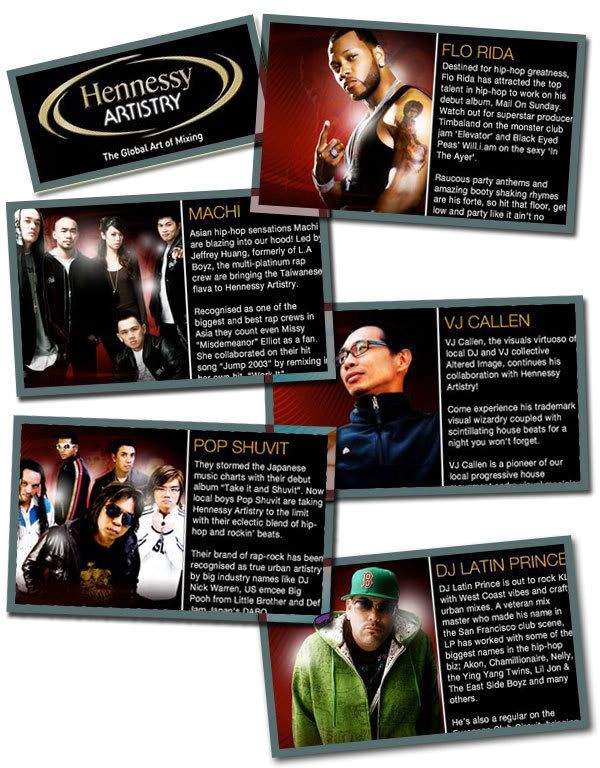 Artists there :
Flo Rida
||
Machi
||
DJ Latin Prince
||
Pop Shuvit
||
VJ Callen
i'm lazy to tell you who're them la.. lolx
Logon to
http://www.hennessyartistry.com.my/hennessy.html
to find out more!!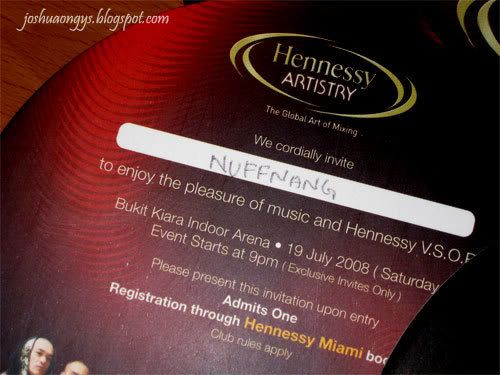 Thanks to Nuffnang and Hennessy Artistry!
*specifically nicholas, Steph and Yatz
=)
and yea, here's the map to the event,
Hennessy Artistry @ Bukit Kiara Indoor Arena(EQUESTRIAN & COUNTRY RESORT)
so, those who'll be going,
SEE YOU THERE!!