April is a month full of birthdays.... 3 of my friends who have birthday is yuetmun,yokemay, and weiru...
23rd, 25th, and 28th..
anyway, yesterday night.... after watching a superb performance By Manchester United which ended 4-2, we contacted wei ru...
she was out with yokemay and yuetmun at that moment..
met up at a mamak in Taman Bukit Maluri...
it was nice meeting up with them, but as usual, there are some people missing...
melissa, han seng and chin kent cant make it...
most of the stuffs we chat involved dog shit...
why?? because there's dog shit nearby and we kept seeing people walking by/stepping on it and we cant stop laughing about it...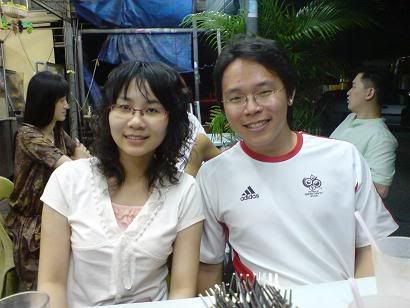 a cup of teh tarik is more than enough for me that night as i have sore throat and minor cough...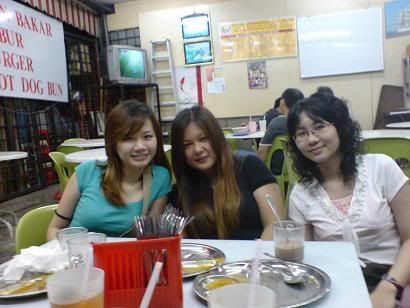 we took pictures from time to time, and i even asked for assistance from a mamak worker.. he said "okay" and then went back to work... "sweat"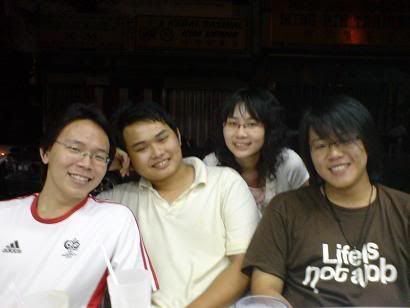 we wanted assistance because we wanted to take a group photo including all 6 of us... but anyway, at last we solved the problem ourselves....