This is not a post to
contest for the 32″ LCD TV
which i wish it can be.
=(
picture stolen from
bryanlyt.com
Last Saturday, there was this
World Cyber Games Malaysia 2008
happening in
Mid Valley
.
Samsung
and
Nuffnang
came out with this side tournament for bloggers to compete in
Counter Strike
. A tournament which is totally unrelated to the official
WCG 2008
event.
Have read a few posts by other bloggers on the event itself as i cant make it to this event and i can see that most of them actually enjoyed competing/watching @ the event itself.
picture stolen from
bryanlyt.com
As i've mentioned
in this previous post before
, my friend won the CS competition beating the
Nuffnang
team and i read from some blogs saying that my friend and the team he led were playing like pros with planned tactics and strategy roflmaolmaohahahahhahahaha wtf.
and if you wonder, YES, some of them are
WCG
players, but that was quite long ago. =P
Believe me, they were as nervous as other team there. Nuff Said.
HAHA
.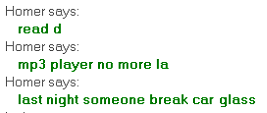 Just yesterday i was chatting with him on the event itself and i shamelessly asked him to
give
me his MP3 player and he told me that the MP3 players were all stolen. His car got break in.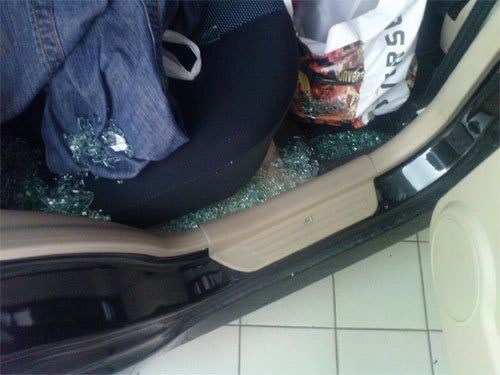 YES
, all the MP3 Players. Not 1 but 4. He accepted the MP3 players on behalf of his team as his teammate left earlier and the break in happened on that night after. I should have ask earlier and take all 4 players and keep to myself hmphf.
End of story.
Anyway the Co-founder of Nuffnang, Timothy Tiah won a 32" LCD TV and decided to give out the prize. Give me ma!!
HAHA
.
Read what he says here
. Well said
=P
So, here's a video of the prize giving session on that day itself which i get from my friend.
=)
*sorry for the bad sound quality of the video. lolx