Everyone have their own nicesweetgood memories back in the past. The ones where we'll laugh from our hearts without any second thoughts.
during
National Service
2004.
Not so many stuffs to bother about that time, not so many conflicts, not so many complicated stuffs happening around.
Everything was just simple and nice.
=)
and yes, I have my own past there for me to smile whenever i wander into my own realm.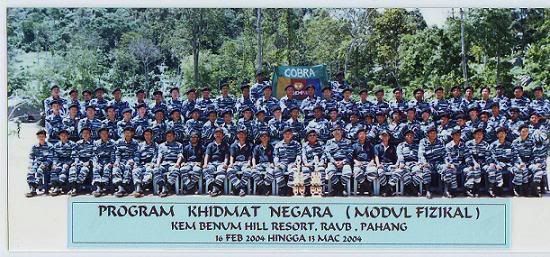 The 3 whole months i'm away from home selected to join this stupid program by the stupid government which happens to be one of my enjoyable experience hahaha.
Luckily i'm in the first year, first batch,
if not i doubt it will be an enjoyable one.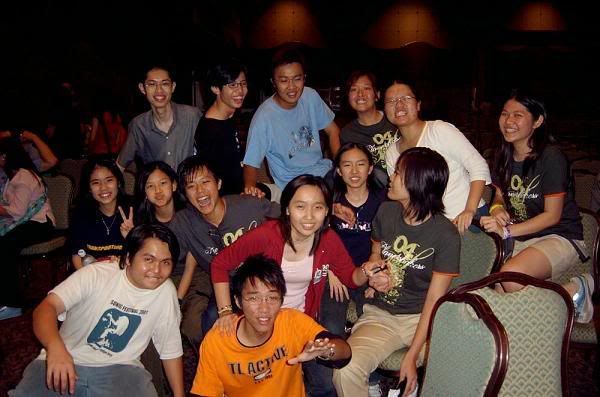 Planet Shakers Conference 2004
where i'm with a bunch of crazy history makers there making noise all over the place.
Year 2005,
YouthAliveMsia H.U.G.E
camp. Being with some fellow
PKs
that is.
The ones who introduced me to my 1st time experience on
Counter Strike
and
Cyber Cafes
. "
eh, how to buy that gun arh, eh why you got bomb wan?? i wan to bomb ppl also...
"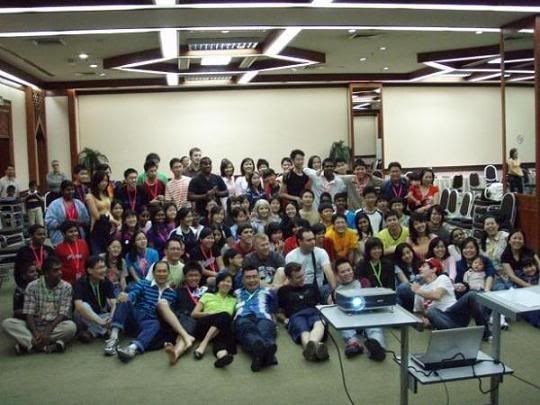 and here is the whole army of PKs........ Hope to see some of them next year in the next MR.
=)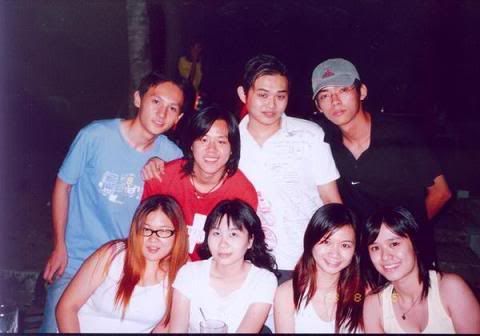 Some secondary close friends gathering where there'll be someone's missing everytime but nevermind. We always chat about some really private stuffs, most of the stuffs chatted are not allowed to be mentioned anywhere to anyone including this blog.. haha..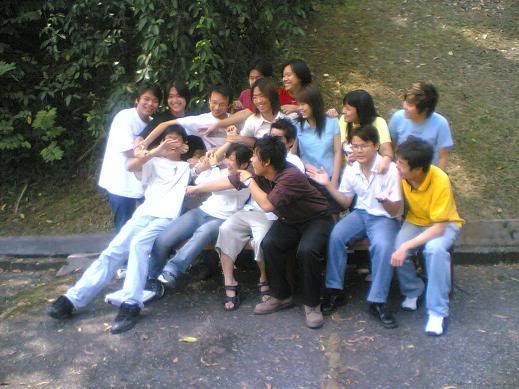 My diploma years with a bunch of not so cool but trying to be cool people. Glad that i enjoyed my diploma years. Forged a few crazy friendships then.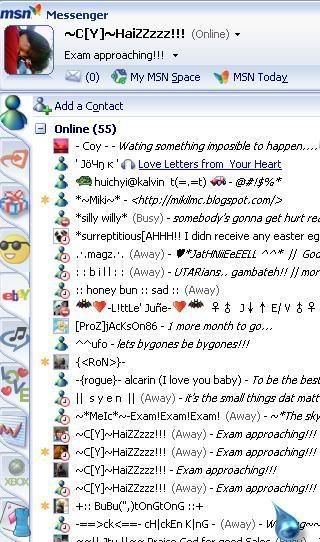 Being stupid and random as always, we loved and had fun fooling around on msn.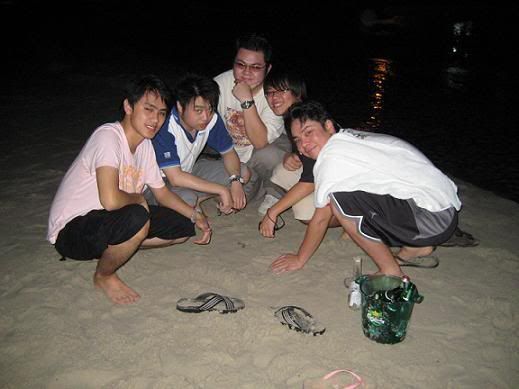 and now, there's just a handful of us. We used to have 3 cars altogether.

random trip for
Kajang
Satay
Going to places that we decide last minute at random times.
Going for dim sum in the middle of the night.
That was last time. Now? Yes.... but very rare already.

The various birthdays and
YumCha
sessions with these peeps as well. Crazee peeps they are.
They can chat from zero to infinity, from cartoons to politics and world news and beyond the galaxies.
and so.....

Those were the good ol days. Of course there were more stuffs to blog about if i were to take out all my grandmother stories along with the thousands of pictures taken all these years.
Anyway, Be it happy or sad, like it or not, we all have our own past. Live with it.
=)
Below is some random picture "
my friend
" found on the net a few days ago.