Last few days was quite a BLAST for me. Everything was just planned by different people where the days are near to each other.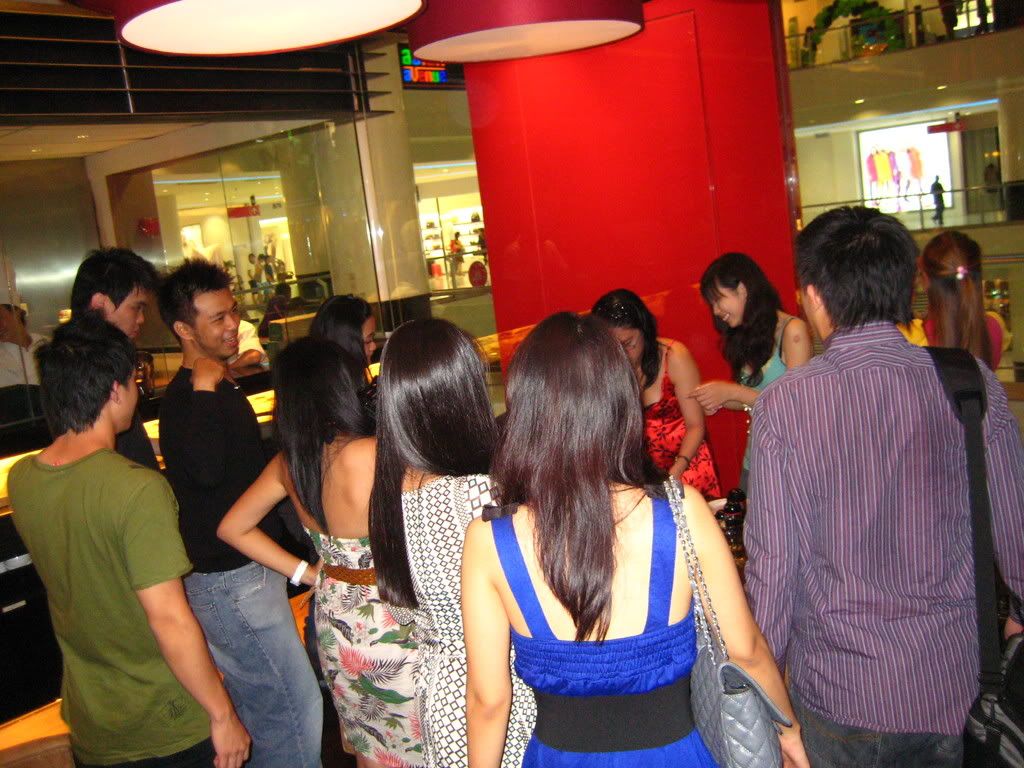 On Thursday, we celebrated
Sue
's birthday in
Sunway Pyramid
with a dinner @
Dragon i
and proceeded to
MOS Euphoria
which got me quite tired lolx.
Then on
Friday
i met up with
Michel, Kenrick, Joash
and
Joash
's Youth Cel Group @
Joash
place where we had
Bible Pictionary
. The night was continued @
Nigel
's house with some gaming + movie.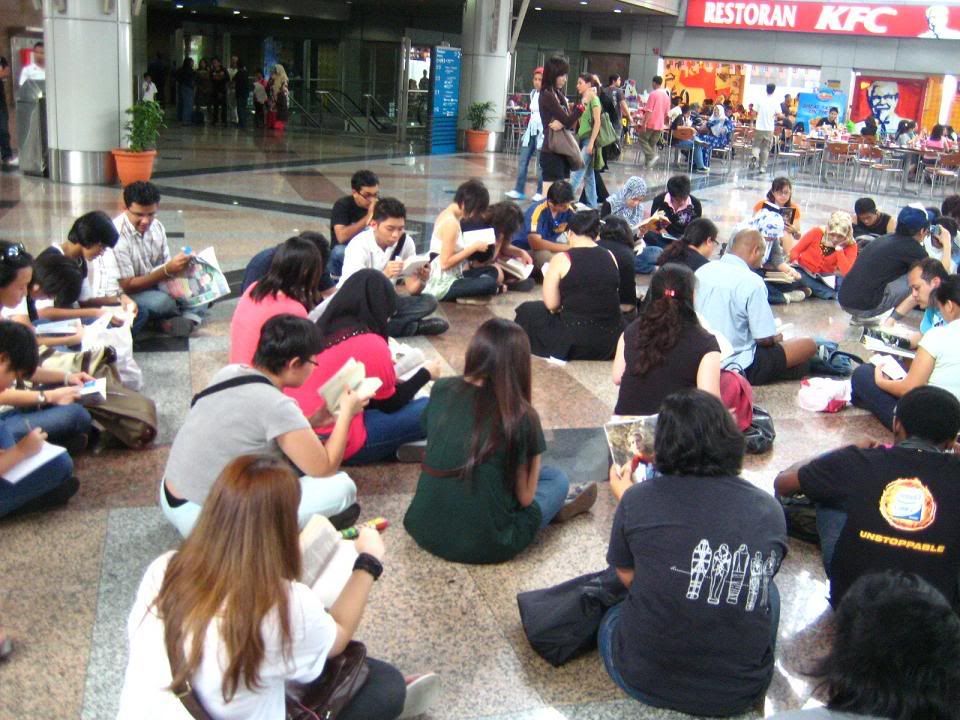 On
Saturday
, there was this
Read While Waiting Project
by
RandomActs
in
KL Central @
3pm. It was really interesting
=P
Seeing the people gather together reading stuffs be i newspaper, book, novel and etc. Its fun looking at passerby's expression as well lolx.
In the night itself @
Saturday
, we had Satay Celup + Pot Luck @
HweiMing
's place where we enjoyed our time together, having some "
fights
" chasing each other around the place as well as having a mini concert by
Nigel
and blablabla etc etc etc. lolx.
On
Sunday
morning, she came back to
KL
and i went to fetch her as well as taking some of her belongings with me back home as she will be shifting soon already, she cant really bring so many stuffs with her when she's moving.
It was so nice of her to get me some "
medicine
" as she knew that i was sick.
There was
this sharing session by Nuffnang/Italliannies
in
1 Utama
later in the evening-night where a small number of us bloggers gather together with 2 of the
MDG
girls along with a few
Nuffies
. We
talked about the recent politics, scandals, fights, gossips, wars
basicly get to know each other more in person, made a few more friends, saying a few whoa to some surprising information & etc as well as
Cindy
&
Ringo
sharing with us on their love-hate relationship during&after the whole
MDG
drama.
I personally enjoyed everything i mentioned above
, but my body don't seem to agree with me and so it just went from normal to sick mode.
Will blog about the stuffs above soon. I hope.
=(