Recently, bloggers in
Malaysia
really gets a whole lot of attention compared to last time. They will appear frequently in magazines, newspaper, attending media events as well as other events.
Voicing out their opinions, be it negative ones or positive ones,
every bloggers will blog about what they saw, what they did, they've gone through
. They have become an alternative to the mainstream media out there. Don't get me wrong, blogs and bloggers did not replace the mainstream media and
THEY CAN NEVER replace the mainstream media
.
You know, this world is full of craps and everybody have their own shit to face. Each day, everyone have different shit coming straight in their face, be it big shit, small shit, cow shit, dog shit and whatever shit.
Some of the
more popular
bloggers then will be the center of attention with their lives, statement, thoughts, opinions and etc being view under a magnifying glass.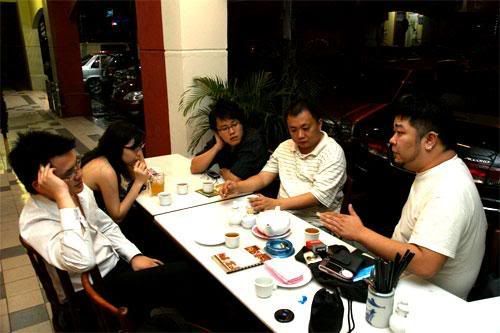 and as far as i exist in the
Malaysia
blogosphere, i saw/read/heard bloggers facing shit in different ways, some funny, some quietly, some noisy, etc and ultimately... some
fugly
.
be it old time bloggers or new age bloggers, every now and then, there're shits around for them to eat.
The
BIG
difference is, last time it's just within a small little community of bloggers and
NOW
its a
HUGE
community with lots of bloggers along with their groupies.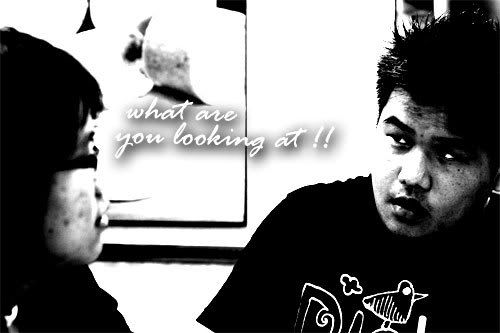 Nontheless, all the drama, fighting, foul-mouthing, scandal that happen there and then will be spread extremely fast in the speed of lightning with blogging & internet pahwer.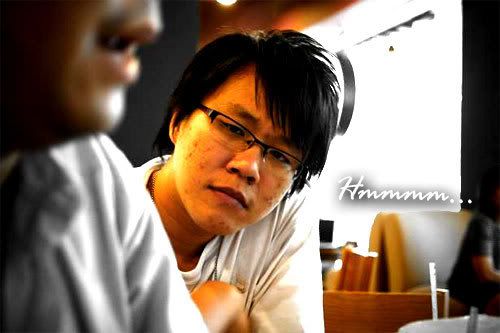 Its quite a sad case actually. As much as i'm 38 and want to know about the stories with me finding out more, the more i feel bad for them.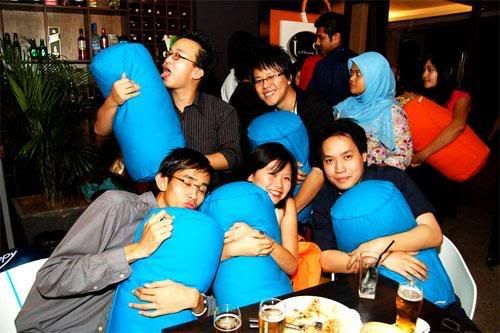 Some bloggers used to be close together, enjoy and exchanging laughters with each other
and i used to enjoy reading these blogs where they will post happy happy stuffs they did with their friends in some events, vacation trips and etc.
But when time pass, some bloggers changed and became a totally different person....
For some bloggers who love boasting, whats the big deal of it?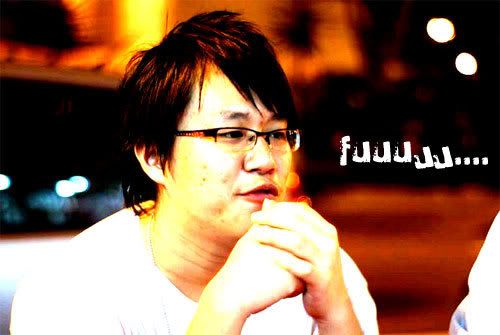 For some bloggers who love ranting so much with vulgar words all around, nice meh?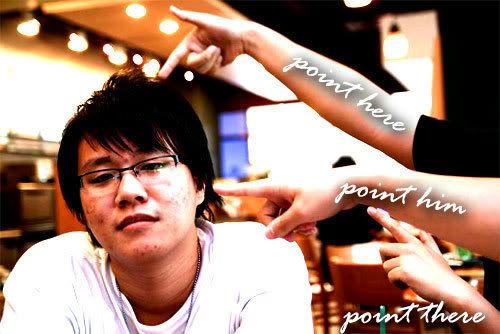 For some bloggers who love pointing here there everywhere, why la?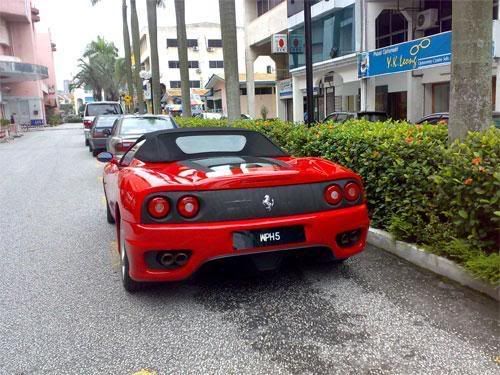 people don't care if you are so rich or whatsoever..
you can rant, you can complaint, you can flame, you can scold, you can curse, and
you can even freaking pay loads of moolah to put an advertisement on a local newspaper as well
to promote that person/blogger you dislike so much.
but, i don't see a point in making people's life miserable.
for everything that happen/exist in this world, i'm sure that there's a limit there...
and yes,
i've flame someone before
, but that's it. After that, i didn't really mention anything on this blog about him already.
and so, why must some people cross over the border and break the limits.....
When they kept on questioning him, he straightened up and said to them, "If any one of you is without sin, let him be the first to throw a stone at her.

"

John 8:7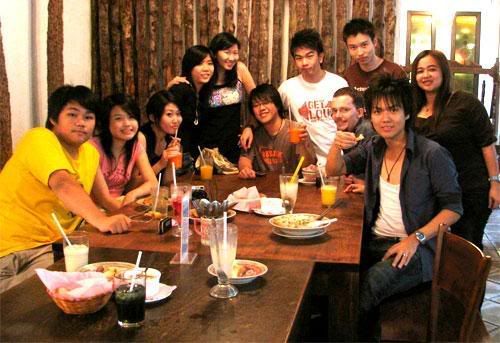 i've been meeting alot of bloggers lately.... be it in
Nuffnang
events..
or in
Advertlets
events...
and
YES
, i've been told about many stuffs between this, that, him, her, she, he it, everybody, anybody, somebody everybody
AND
this, that, him, her, she, he it, everybody, anybody, somebody everybody.
Ahhh cut that crap la...
A new commandment I give unto you, That ye love one another; as I have loved you, that ye also love one another. By this shall all men know that ye are my disciples, if ye have love one to another.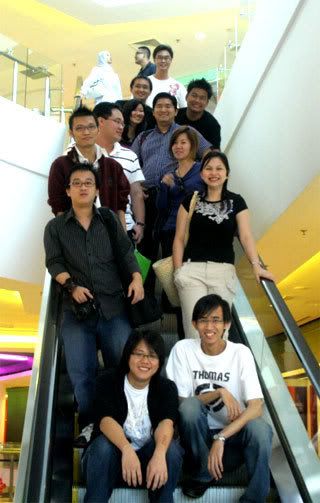 I just want to make more friends...
*you can say that i'm a pathetic attention seeking loner but i only accept God's judgement on me not you thank you =)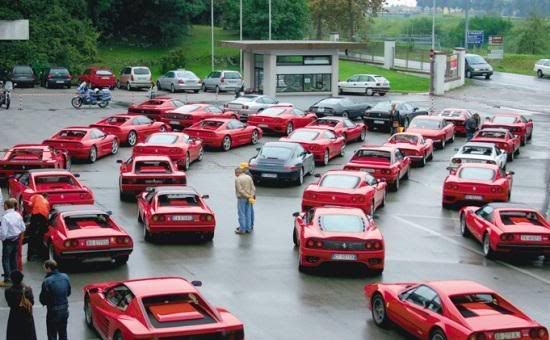 and its quite rare to see such stuffs(
as the picture above
)
its even rare to find some people that you can click and be close with.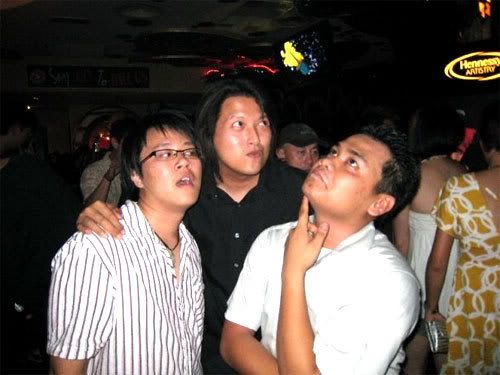 some are really very random + strange & stupid ones...
=)
again here, you can tell me that
i've not seen the cruel world out there with many beasts and animals that will kill you instantly when they see/meet you with their ohsowonderfullyplan wicked plan
. I would tell you that don't judge a person through his blog post and his blog and how he writes.
=)
"

Do not judge, or you too will be judged

."

Matt. 7:1

I just choose to believe in a world that is a little bit more beautiful
, with people that is a bit more humane and are kind enough and etc.
I choose to think a bit more positively and well i'm sure that
SATAN
will come to me and throw me in to a series of hell session then. I hope that i can come out of that then.
"




And the second is like, namely this, Thou shalt love thy neighbour as thyself.




Mark 12:31

So now, to those who just came into
Malaysia Blogosphere
and think that they are a
NOOB
....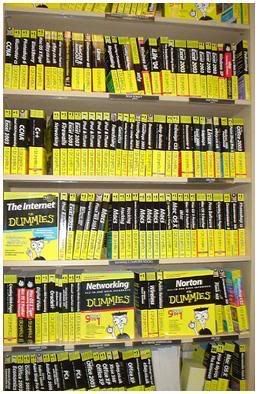 Go get some of these books above.... and if you think you're clever and
NOT NOOB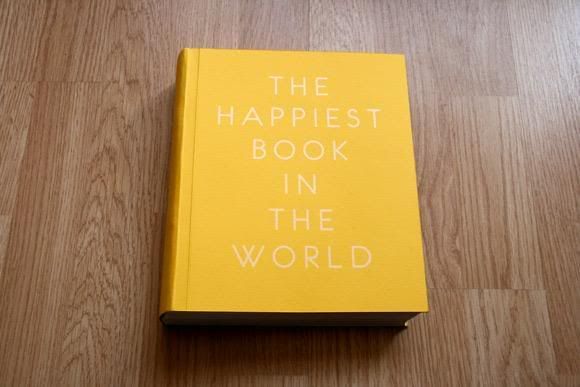 I present this to you, the happiest book in the world.
I wish you happiness for as long as you blog... and if you come across some bad/negative/ugly side of the blogosphere, fret not!! Refer back to the book above and remember the most important thing.
make sure you make love, not war!!
and...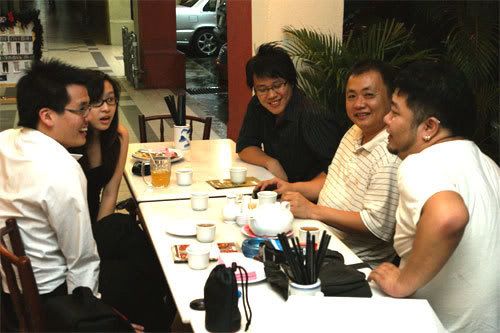 At the end of the day, just smile through all the shits you face/came across in this very blogging world. Enjoy blogging, peeps!
and lastly,


HAPPY 080808!!!
*Beijing Olympics is happening today! many couples are going to get married today too!!! cheers

=)