*this is an entry to join the World Cyber Games Blog Contest by Nuffnang & Samsung.
=)
Last Friday, i was chatting with a few friends on our past times. From TV shows like
power rangers, He-Man, Transformers
to games like
Tank, 1942, Super Mario,
and etc.
Looking back at the kids nowadays who're all hooked up to computer games and only computer games, i felt that i have a much more nicer childhood time than them. My childhood involving me getting some
bling bling Dragonball cards
from some card vending machine after school or turning another type of vending machine to get some stuffs in an "egg".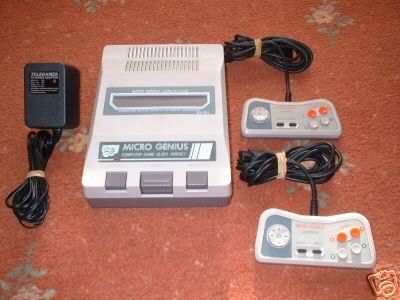 Other than that, we have
MicroGenius
back then. With the lame controller which consist of
select, start, up, down, left, right and a b buttons
, i had lots of sleepless nights playing those games. Sitting near to the televisions, having many scoldings from the parents, going through higher levels and different worlds in the games
made my day
as well as making my fingers pain/tired/sore.
Computer came into the scene then and took the world by storm with their multi-function features. I was introduced to various computer games back then. Only a few did impressed me and made me hooked up to computers. I'm sure some of you know what games are those, the likes of
Half-Life, Counter-Strike, Starcraft, Warcraft, Diablo, Red Alert and maybe Age Of Empire
.
Among all the games that i've played, i'm most impressed by the games made by
Blizzard
. Especially the
Diablo
series.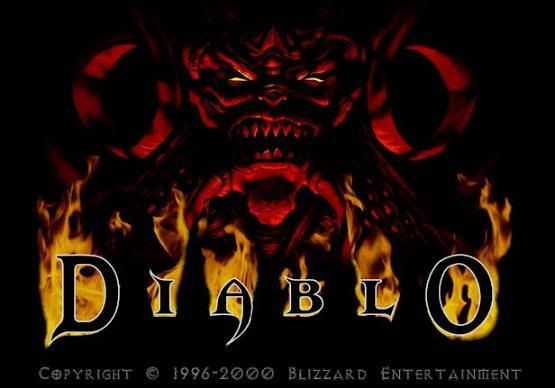 I still remember the first time having
Diablo
at home. It was a
win95
pc if i'm not mistaken. Back then it was a hit. I was so exciting when i was installing the game on my pc. If i'm not mistaken, the game only require 200mb of hard disk space.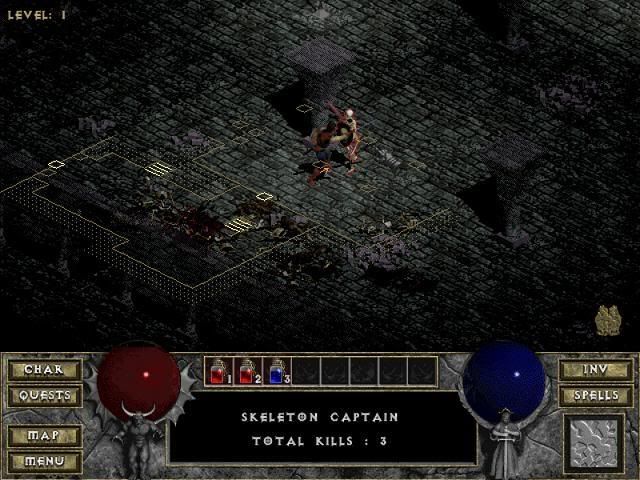 The quests were all accomplished by going down one level by one level, slashing monsters and the Big Bosses. I still remember one Big Boss with the name,
The Butcher
.
HAHA
. I was so kan cheong when i fight with him, running here and there. Being a noob gamer, i spent quite long finishing the game, i actually did went online with the 56k line to find walkthrough.
=P
Being such a hit,
Blizzard
came out with
Diablo 2
with 5 all new character classes, monsters and ultimate Bosses. Here, players are allowed to explore more in the game.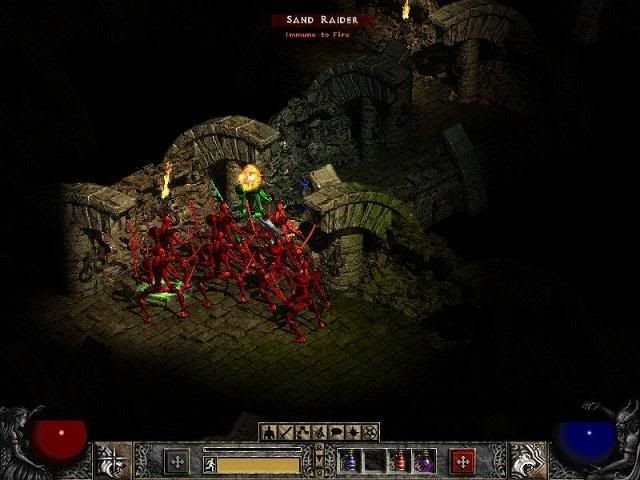 More terrains were added where players
can explore the outside world, catacombs, caves, and some historical buildings
. Its much more exciting than the first game.
The 5 new character classes-
Paladin, Necromancer, Amazon, Sorceress, Barbarian
Again, i spend endless hours and sleepless nights playing the game up down left right here and there and because that i'm such a noob gamer, i spend real long playing the game.
=(
Soon,
Blizzard
came out with expansion set of
Diablo2
wtf with 2 extra character class.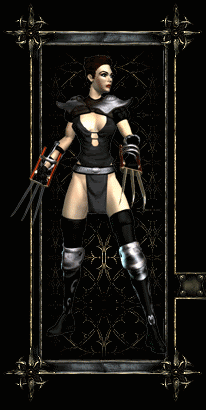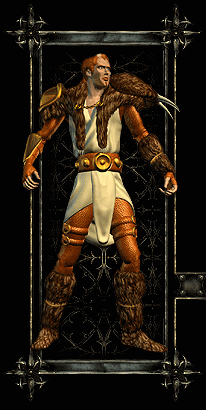 2 Extra new character classes -
Assasin
,
Druid
.
Blizzard
are really good at making games as well as attracting people to play their games. They must have earned
ALOT
and i mean really
ALOT
through the games they made.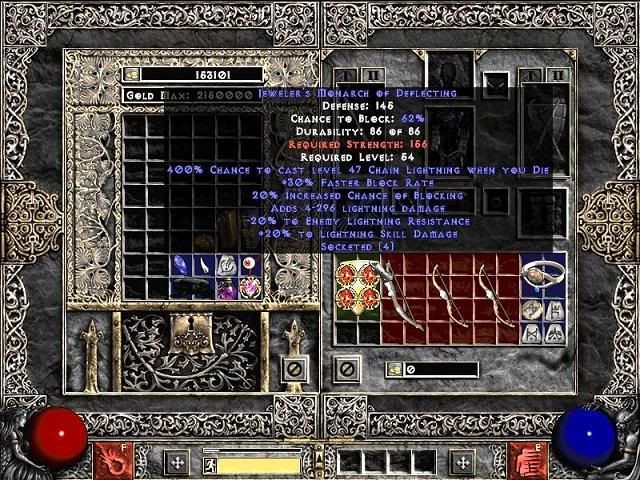 More money than i've earned in the game alone by selling items and pawning monsters.
=P
With 7 characters to choose each with different skills and abilities, i spent a lot of time with my friends playing this game in multiplayer mode. I can still remember saving my character file in a diskette,
YES DISKETTE!!! NOT PENDRIVE!!lolx
and go to the cyber cafe near my school and proceed in playing the multiplayer mode for
Diablo
.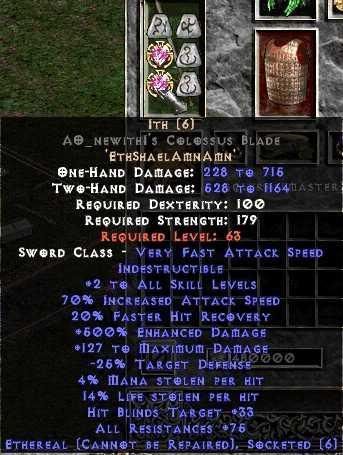 We traded various items, some useful, some useless, went to the blacksmith to forge new items with runes and etc.

Exploring the different terrains, up and down, deep and far away from base, with different weather conditions as well, running into traps and stashes of treasures..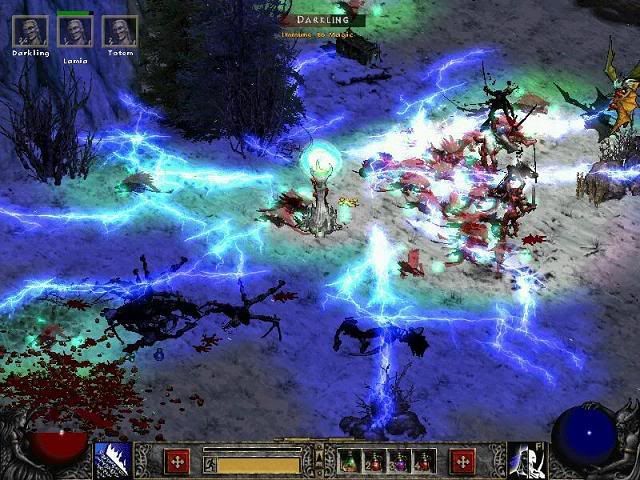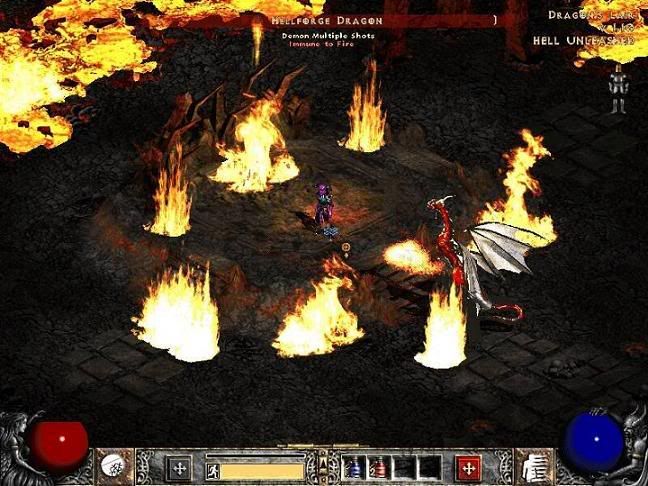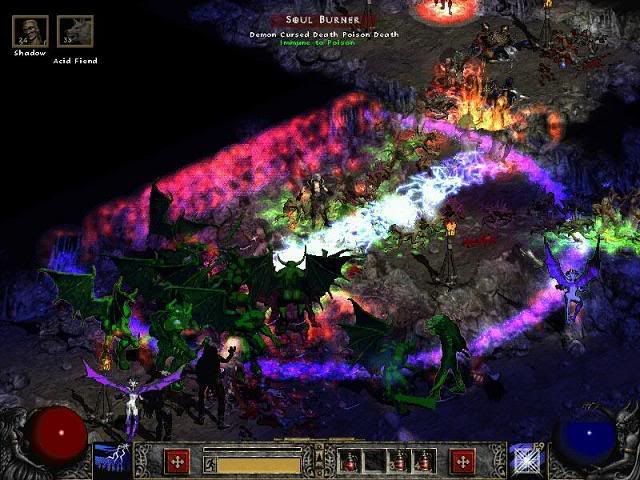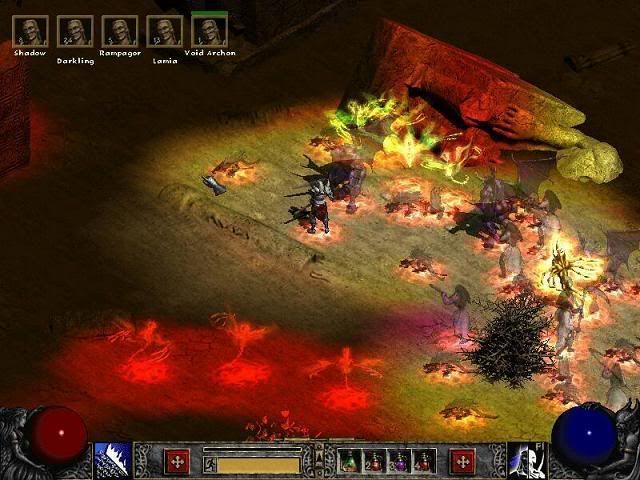 Using the different spells, skills and abilities which i thought was a helluva graphic effects back then on the bad guys(
some undead o.O
), killing them aiding teammates and helping each other in battles..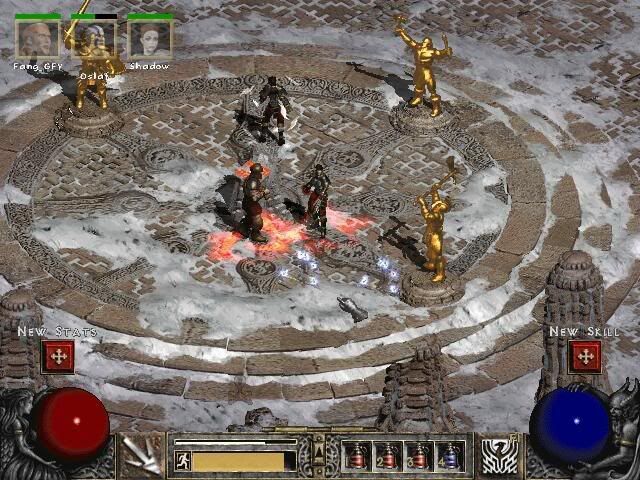 Battling the Big Bosses, which require endless bottles of potion and mana, the right supporting spells, the abilitities as well as running skills when we were badly damaged by the big bosses, some bosses require us to have a few tries and different combinations of spells and tactics in order for us to kill them and finish the missions...

winning the battles and getting unique items together and celebrating our victories adding new stats and new skills to our characters.
One of the best moments playing a specific game. The excitement and syiok-ness whenever you finish a level, go to a different world, exploring the places, getting unique items, pawning the boss and monsters together with friends.
From
Easy
to
Hell
difficulty level
. It was quite a memory for me.
=)
Blizzard
really really do produce top level games and set the standards there for other games developer as well as impressing the many gamers from all over the world. Their games made an impact all over the world except for
Starcraft Ghost
.

Just as much as
Robb

love playing the game
Starcraft
(from blizzard as well!! haha), i love playing
Diablo
series.
and of course my favourite game of all time would be
Diablo 2 Expansion : Lord of Destruction
.
So,
do you have a Favourite Computer Game of all time running in your head now
? Don't tell me you spent your whole time reading books, doing homeworks and revision non-stop in the past!!
O.O

Anyway, my favourite
Microgenius
game is
Tank
. =) *
shoot shoot shoot other tanks.... hehe
*
Related Links :

World Cyber Games Blog Contest by Nuffnang & Samsung.