It was the start of the
4 days schedule
.
Sue
's not-so-secret birthday celebration @
Sunway
. Haha.
=)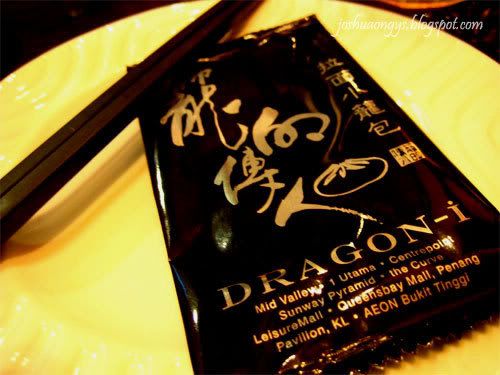 First, we gathered in
Dragon-i
restaurant in
Sunway Pyramid
for dinner. Yes, of all places,
Dragon-i
it was.. haha even
Sue
admit that her choice of restaurant sucks to the max
here
. Yes the temperature was bad but that wasn't an issue as
Sue
have really
MANY GOOD
friends around her. Right? haha.
Anyway, i saw some familiar faces there like
Andrew
,
JoshuaLee
,
Zoe
,
Sasha
,
Steph
, Bravo, Billy and even
Sherry
. Lolx
The cake came out soon with us singing
Happy Birthday to you, happy birthday to you~~
to
Sue
and you could see
Sue
doing gymnastics gracefully as what she mentioned in her blog smiling
BIGBIG
there in front of us. HAHA.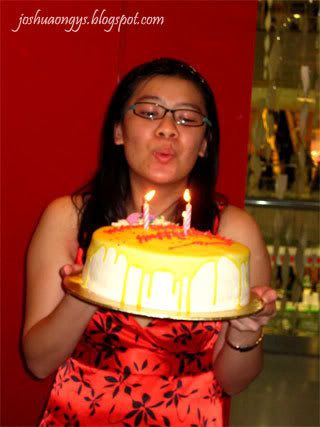 Sue
ber-low-wing her cake!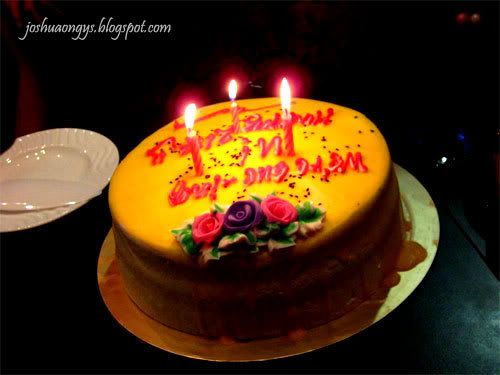 da cake, i love mango!!
=)
Everyone had a mouth on the cake later on with some people taking pictures. Pictures taking session have been so common among people like us already, bloggers. *
shakes head
*
girls-take2 -
Steph
,
WenPink
,
Sue
,
Zoe
,
Steph
,
Sherry
After the dinner + sing song session, we had 2nd round @
MOS Euphoria
with some people leaving the scene.
Sasha
got us in thankyousomuchsasha. A whole bunch of us lolx.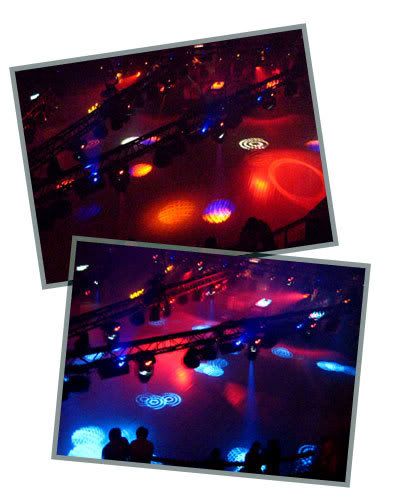 I'm not really a club person and so this was my first time going to
Euphoria
, its a new clubber's place in town. It's Good!!
along with us we had our

personal photographer who takes pictures of us and OTHERs like the girl dancing there up on the...... ahem..

as well as..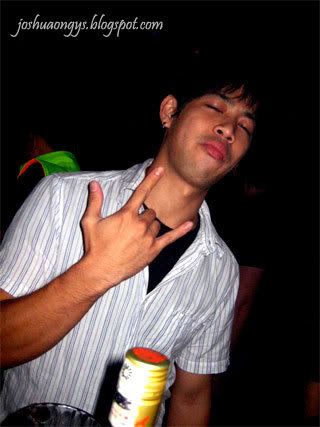 our personal bodyguard...
Mr Bravo
. He was one of the main dancer that night as well. Good thing he was there, because
i DO NOT KNOW HOW TO DANCE
shameshame..
=(
and yes la going clubbing means drinking most of the time... and i was poor during that few days waiting to receive some stupid payment which i should receive earlier and even TILL NOW i haven receieve.DARN.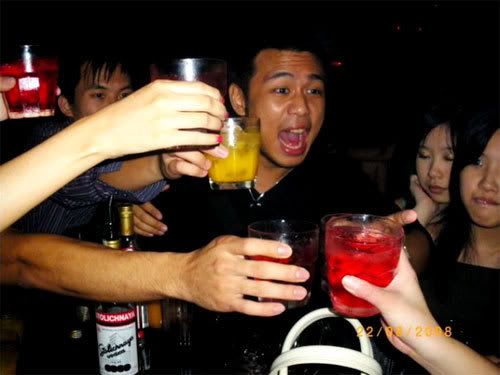 So i just stand there watching them YUMMMMMMMM and i was holding my cam so pathetic.
=(
I cheered myself up by pulling some peeps to take pictures with me sotaktaumalu i know. Don't care la hor. Cause i emo mah i cant drink.Er.Just look at the pics la.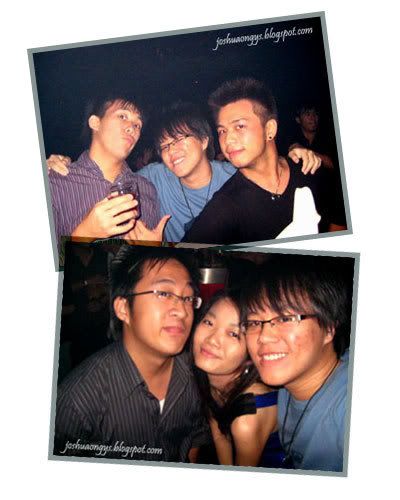 Top -
Andrew
.Me.
JoshuaLee
.
Bottom -
Shaun
.
Steph
.Me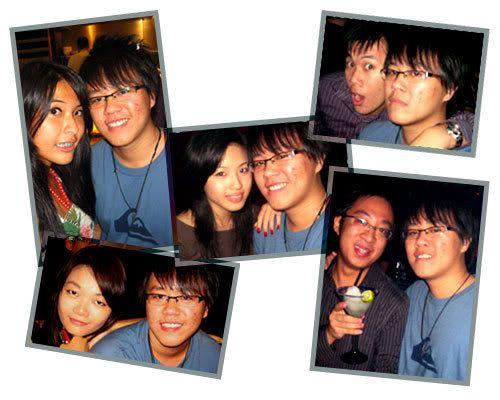 i think i do not need to say who is who by now hor.. please refer to the pictures above to see who is who
thankyou
.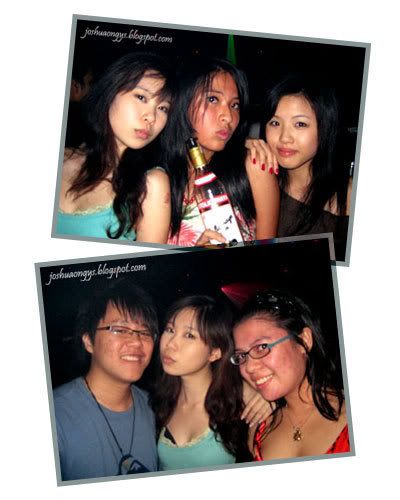 blehhhhhhh x infinity.

and some group pictures here below.

sorry no dancing pictures. Most of them are NSFW.
It was a nice birthday celebration i would say as i can obviously see the smile at
Sue
's face with all the happiness aura flowing all over her. I made a few new friends, finally met some people in person where i only see them on blogs.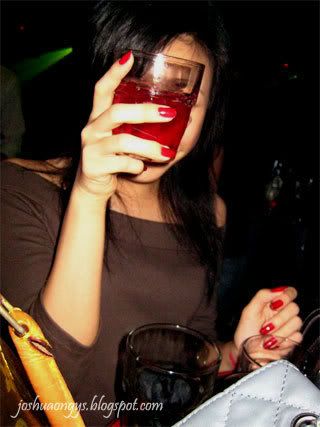 so yea, i was pretty tired after everything where i still have to go to office the next day. Great aite?
i know this post came in quite late hehe but anyway i still blog about it right suling mui?

HAPPY BIRTHDAY TO YOU!!
OFFICIALLY 21 ALREADY!!

take care and see you soon sometimes..
*gosh i'm old already.
*pics from me and sasha..