It raining this morning. How i wish i was on my bed back then.
=(
anyway now its lunch time....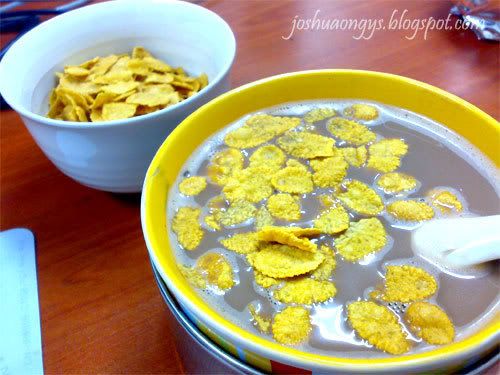 and i have been having these for "
lunch
" for the past few days.
Cornflakes Anyone?
=P
Anyway, guys... check this out
"


KUALA LUMPUR, THURS:

Setting aside protocol, Datuk Seri Abdullah Ahmad Badawi took rides on the commuter and LRT rail services from Serdang to the city centre today to get a feel of the transportation problems faced by the public and came away less than satisfied.