After reading a number of negative reviews on this movie, i still decide to give it a shot.
It was last Friday.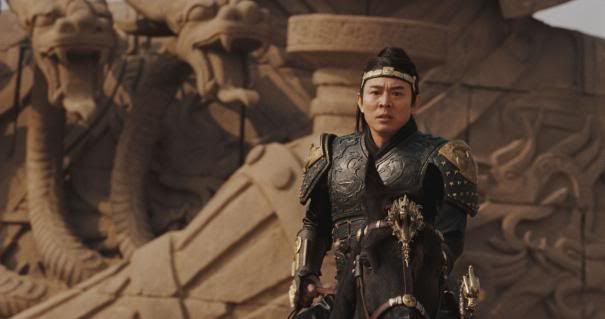 Basicly the movie is about the
O'Connell
family trying to stop the
Han Emperor
in his wicked plans.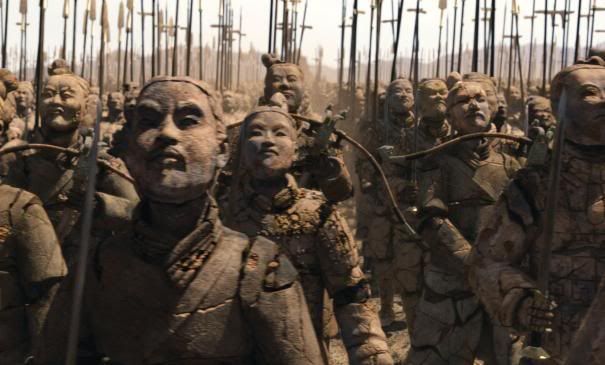 Having the idea of the
Terracotta
army in battle really makes me interested in watching this movie.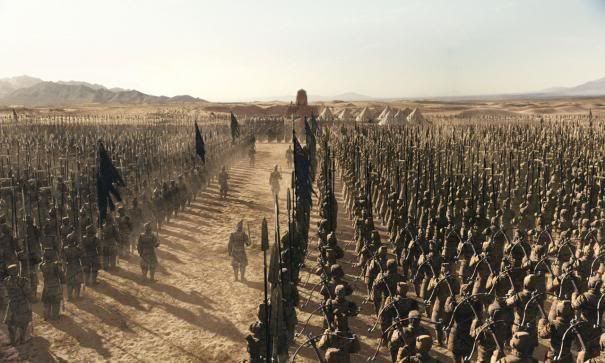 and of course, I've always love watching war scenes.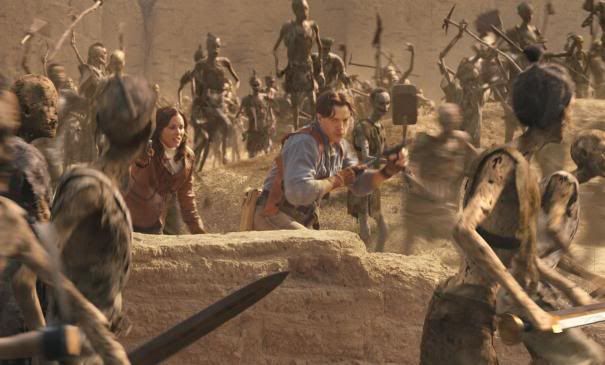 Alright... after watching this movie, i couldn't agree more on what most people said. Many say that the storyline is a bit crappy, the way how they convey and converse is quite disappointing.
Its a mix of
English
,
Chinese
or
some alien
language spoken by a single character from start till the end.
Okay, there's too much negative comments about this movie out there. Let me share with what i like about this movie personally.
i like
Brendan Fraser
, i enjoyed watching his movie.
i like
Isabella Leong
. She's pretty.
*i think
I like the part when they are in the city
Shanghai
. I don't know why, but i'm always excited when i watch some part of a specific show where they will show you some scenes of cities in old times.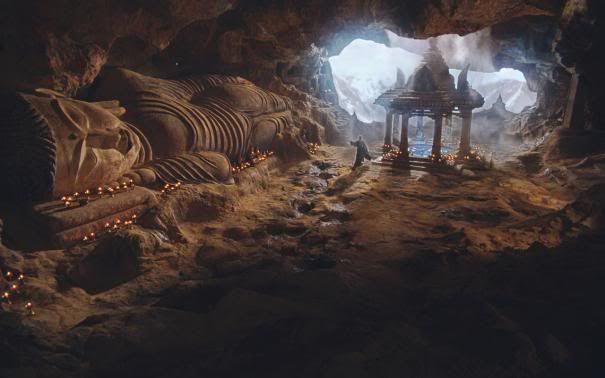 and as well as some scenes where they show you some very nice fiction places..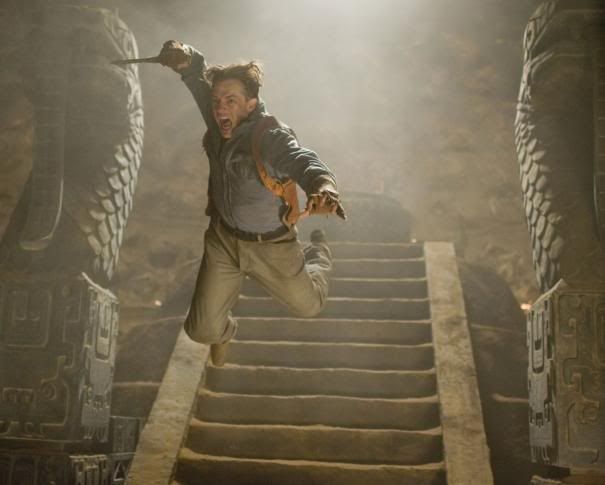 I like the action part of the movie.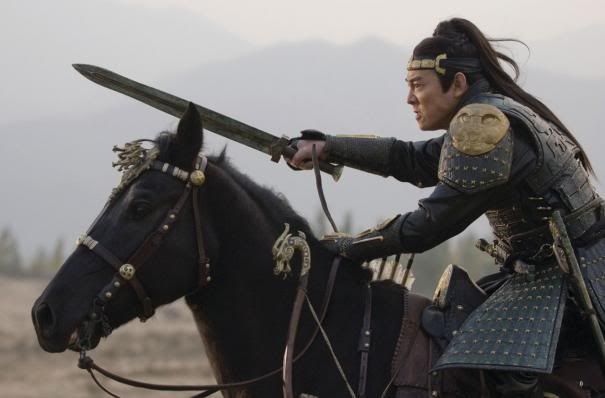 and again the war scenes, although its weird watching mummies fighting mummies.. o.O
and the sense of humor in the movie, i like it.. although that i thought that they were a bit over...
and at last, i like the
CG
effects in the movie. Makes me wonder when will they have a movie based on the games
Starcraft
,
Diablo
and
Warcraft
. Yes games from
Blizzard
.
At the end of the day, a movie with director
Rob Cohen
(
"The Fast and the Furious," "xXx"
) and written by
Alfred Gough
&
Miles Millar
(
"Spider-Man 2," television's "Smallville"
) who came out with this pretty crappy movie is quite disappointing.
I'll just give my points to the graphics and sense of humour in the movie.
my rating for this movie is 5/10