Just last week, there's this happening event in the heart of
KL
that drove everyone crazy attending the event every year.
If you ask me, i would say that its pretty crazy. Everyone must have gone nuts.
Just look at the amount of idiots there(
including me
).
Gosh... you should even see the amount of humans sqeezing down there in the
LRT
train station, queue-ing up to buy a ticket. I was laughing HAHAHA, NOOBS... They should buy a 2 way ticket or just get a
TouchNGo
card bah.... O.O Really kesian man.
Anyway, when i was walking towards the hall, i notice something. Everyone, i mean almost everyone was holding a bag. Most in purple color.
*yes i went there too, i'm an idiot, flame me!
The bag was what i'm looking forward to in this specific PC fair. WiMAX.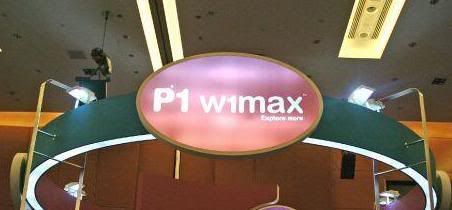 Approached the hall where the
WiMAX
booth is and WHOA... the booth is quite big. With MANY people there around the booth, and the promoters were working really harding blabing about the new broadband service in town with MANY people paying attention..
I went up and try the service on one of the presetted laptop there and ha! i would say that the speed is up to my expectation, it wasnt as bad as i thought. =)
Maybe thats because of the NOT-SO-MUCH users using
WiMAX
at the area factor, but yes i've a pretty positive-mind on this new broadband service.
belum try belum tau, sudah try hari-hari mau.... OK THAT WAS A RANDOM ONE!!
Anyway, many of them were signing up for the free trial of
WiMAX
service. *shakes head*
Malaysians
with their i want free stuffs mindset.
OKAY FINE, MY AREA IS NOT IN THEIR COVERAGE SO I DID NOT SIGN UP!!
i am interested and i do want to sign up as well, but then just a few area have the service for now and the place i'm staying in is not in the list.
=(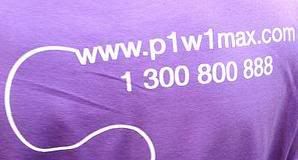 So, yea, anyone did subscribe and try their service already?? Mind telling me is their service good and the speed is up to expectation in your area?? If so, please please please tell me here....