Last Saturday's Silent Halloween was quite a Wow for me.
1 Nov 2008
.
Actually, this is my first time celebrating
Halloween
and i must say that theme party really rawks especially when everyone did their thing and came in full costumes and some with extremely scary makeups which i have no idea how they did it. Salute them for it.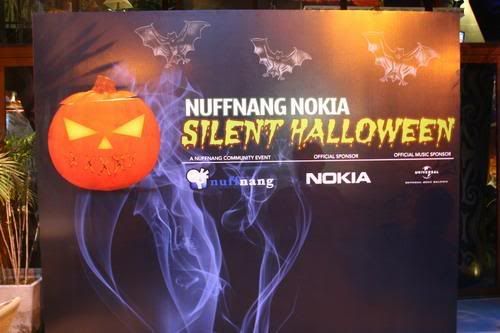 A big thanks to
Nokia
and of course
Nuffnang
, i get to see famous celebrities in person such as
Marilyn Monroe
,
Elvis
and etc. Though i can't really chat with them a lot in person but its pretty nice with the fact being
THAT
close in distance with those celebrities. You get what i mean.
=D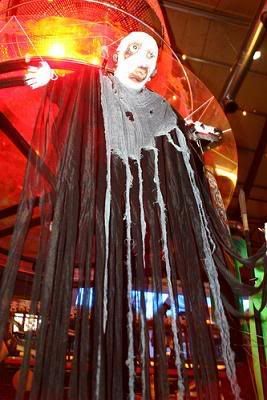 I must say that the decorations were awesome. Good job on that!!
and let me tell you, other than
meeting those celebrities in person
, what makes this whole
Silent Halloween
party interesting is all these stuffs below.....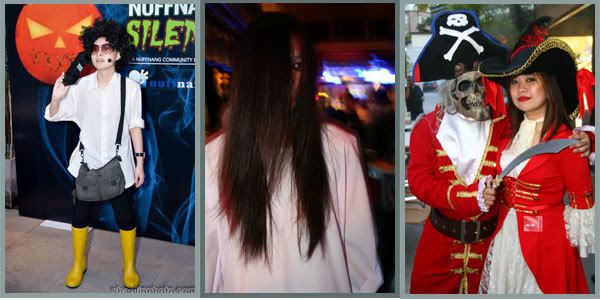 There were bloggers that came all the way from
Singapore
,
Japan
and erm..
Where's Captain Hook from arh.....
=X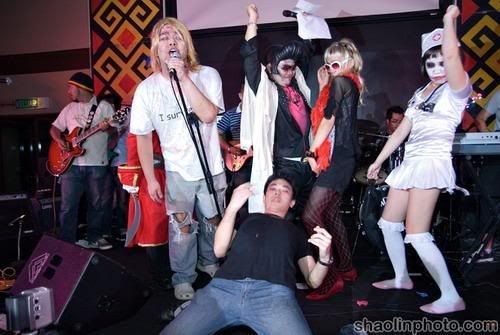 We have our own
Nuffnang Entertaining Team
how's that!!
and stuffs for the winners of various categories...
NO NOT THE GIRLS, its the phone in the Nokia Bag.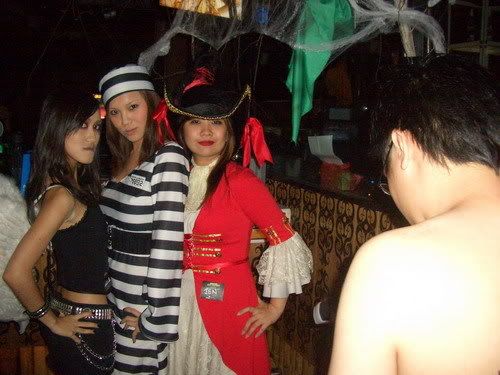 and erm this picture above you go imagine yourself okay?
=D
Okay, i think i have to tell the story from the start of the event. But just before i start, here's some pictures for your viewing pleasure thanks to the photographer who took it
NOT ME
.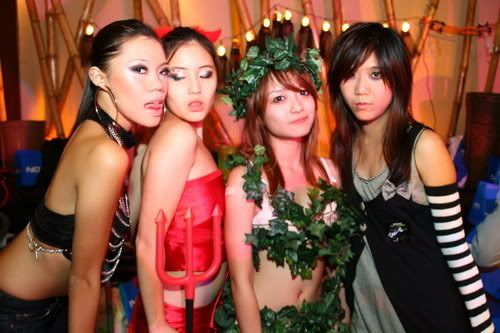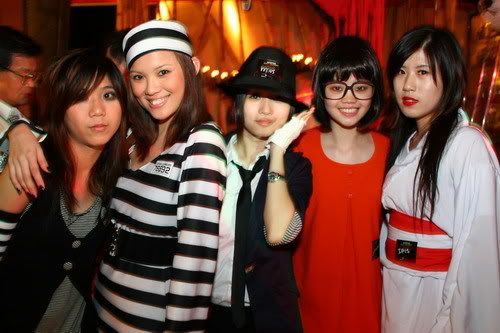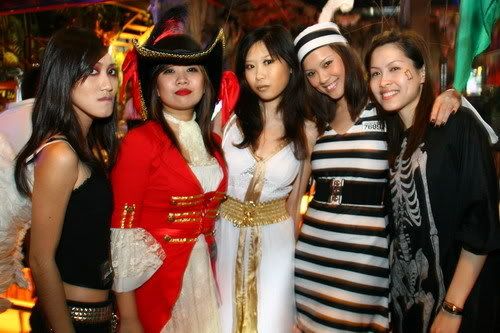 Enough? Not enough also must enough la, now read the story okay??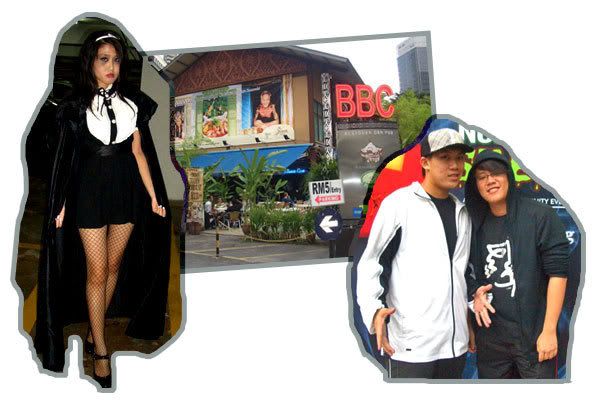 We were actually pretty early as we reached there around 6.30pm i think. Ha...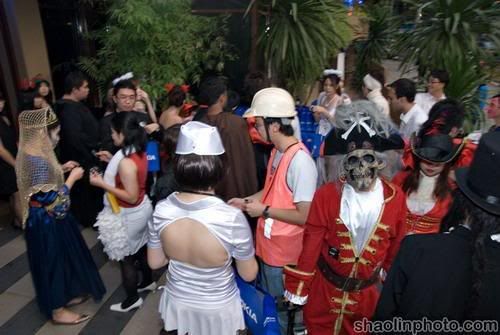 But in no time, there were more and more different individuals/characters arriving. Pretty interesting scene i would say.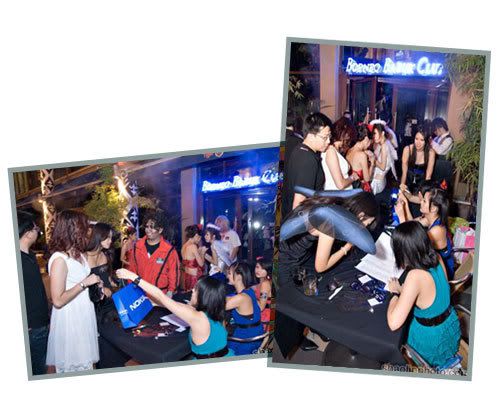 and yes we were welcomed by the peeps at the entrance, they worked hard on that day putting on as much smiles as possibles on their faces. Nope no Joker involve, he's dead for good.
=)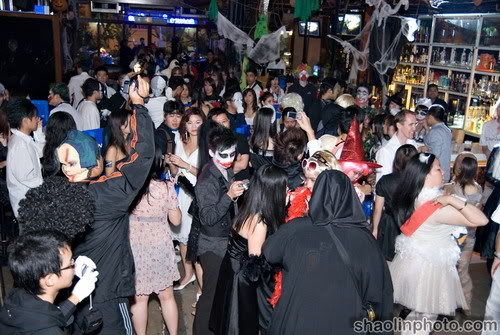 The place was crowded by bloggers by around 7.30pm as everyone is already having their good time chatting among each others.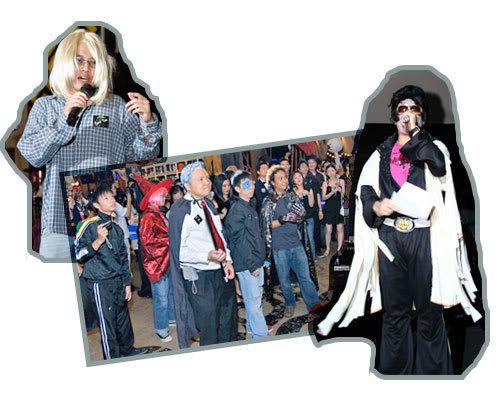 Liang the usual came out initiating that the party have just begun with a short speech by
Nuffnang
boss himself,
Timothy Tiah
.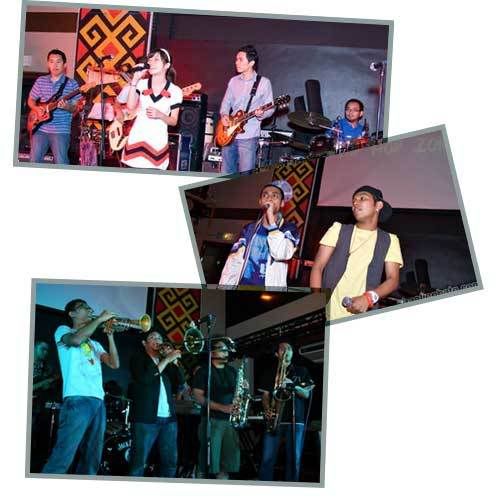 The party started with performances by bands of
Nokia IAC
,
Independent Artist Club
. At first
the response by the people were not that much. Its like the bloggers were a bunch of shy people who never see a band performing before, just a few claps and many of them just stone at the place they were
. Perhaps it was the voice in their stomach that is bothering them.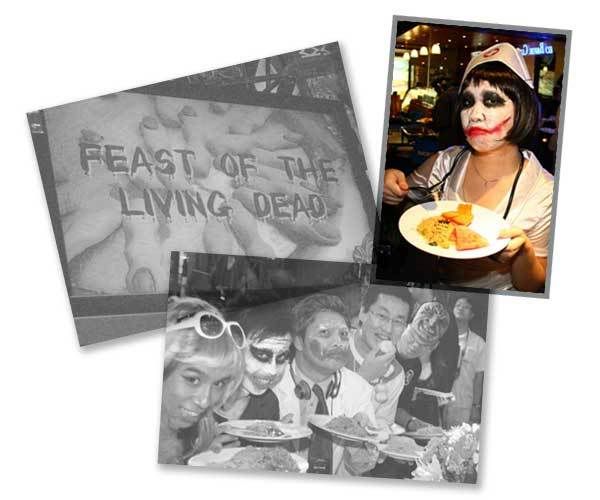 The time for the meal really came in at the right time as everyone went to form a straight line right after they announce that food is ready to be serve.
Yes bloggers line up in a straight line and bloggers are civilize people
please say
NANG
to that thankyou.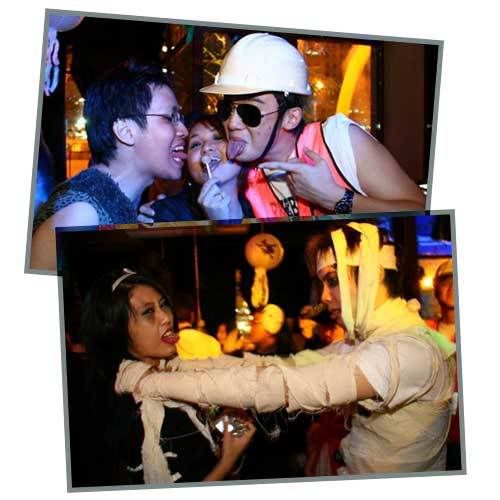 Personally, i have no problem with the food, but to some bloggers as shown in the picture above, they
acted quite strange after finishing their meal
and did some really "
interesting
" stuffs.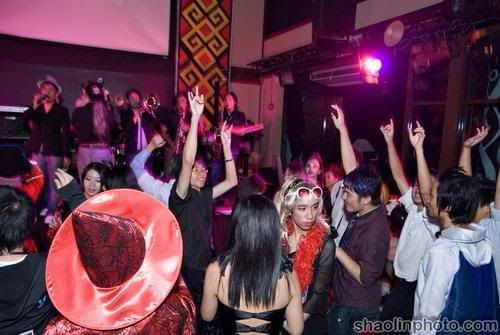 The food did a little magic on the bloggers and they were not as unresponsive as previous.
Some started dancing, some started waving their hands up high
and some started shaking their heads.
=X
The performing individuals did quite a good job i would say as they didn't show that they are nervous/scared in front of a bunch of bloggers that
MIGHT
write bad things about them online.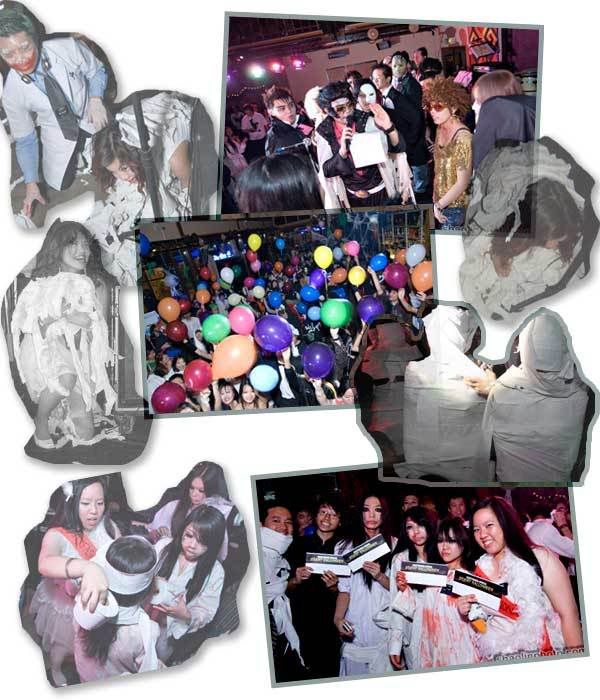 Oh then the
game session
came in and
it was so fun
!! Other than me myself being cover with lots of tissue paper, i enjoyed watching
Jane
Protecting her balloon as if its her baby as well as having so many balloons just in front of my eyes. Congrats to those who won themselves some movie tickets and cash prize during the session. Sob i didn't win.
=(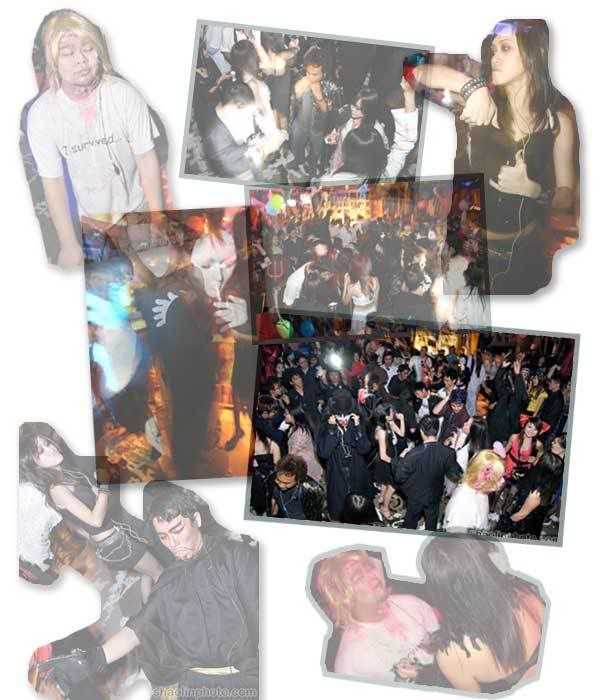 Then the main part of the party was introduced to the bloggers.
The silent rave where everyone will be listening to their headphones dancing to the beat
. Well, not exactly everyone, people like me who did not have a headphone(
i couldn't find mine
)
was just there standing and enjoying ourselves watching the other bloggers dancing in silent
. That scene was pretty funny for me as they are the only ones who can listen to the music and all i can listen is the stompings, the steppings, and etc.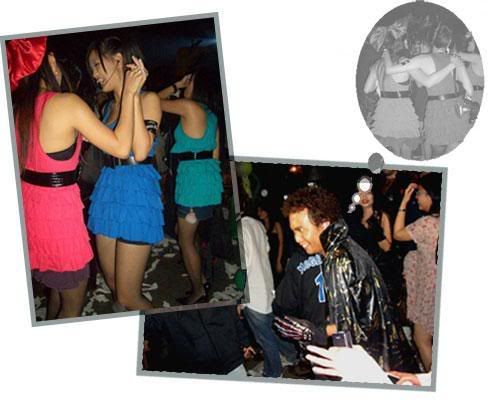 Some bloggers really did show everyone that they can really dance by shaking, twisting, moving and etc while the other bloggers were paying full attention. lolx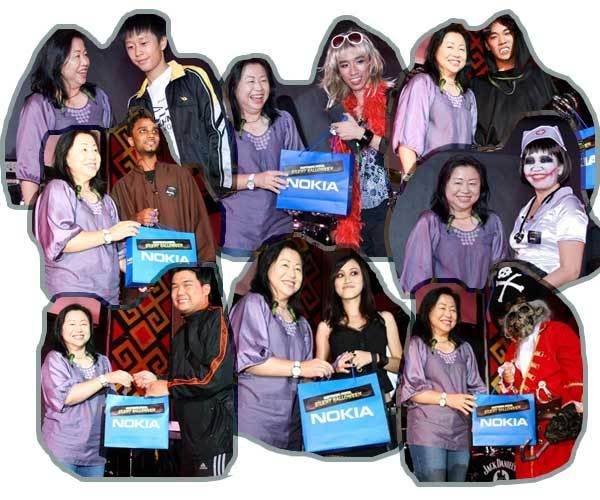 The period of silent rave was pretty long and some bloggers were already exhausted as i can see, they were taking deep breath in and out. Some of their dance move did attract the attention of the judges and they managed to win a phone back home themselves.
These are the people who won a
Nokia XpressMusic
phone back home on that night itself that varies from different categories of course
. One person was missing though,
JJR
who won a
Nokia
phone but didn't attend the party due to some erm.. go her
blog
and see la
HAHA
.
Congrats to the winners, and
YES
,
3
(
Nigel
,
Kelli
,
DavidCheong
) of them are
DGMB-ians
haha. wheeeeeeeee. We went crazy right at the moment they announce
Captain Hook
as one of the winner for the scariest costume that night.
=D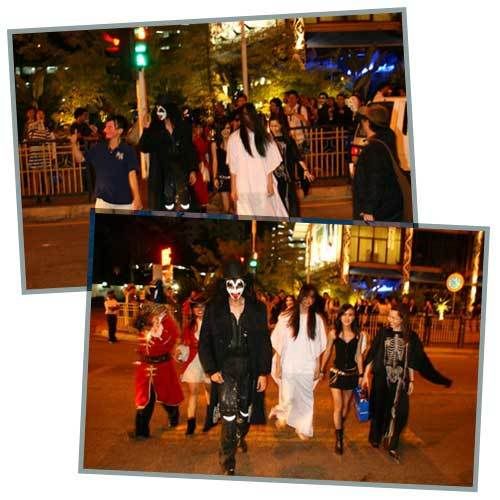 The party ended around 10.30pm if i'm not mistaken and these bunch of bloggers, my crazy friends went out to the street in an attempt to scare people in the car/along the road.
They didn't manage to succeed of course but they manage to grab the attentions from many people
hahaha

View the Video of them CROSSING THE ROAD HERE
.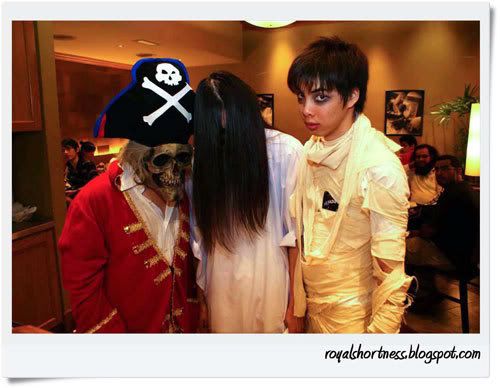 No
that did not end there,
David
,
Yatz
and
Hikaru
even proceeded to
Coffee Bean
in
Pavilion
ending up attracting more attention
HAHA
.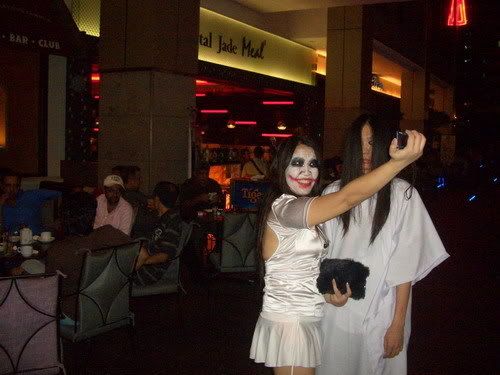 and
Jolene
camwhore with
Yatz
in
Pavilion
right in the middle of the shops, the pathway there.
O.O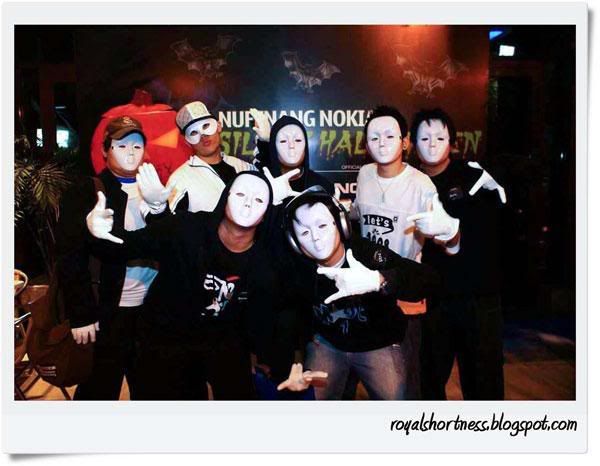 So called
Jabbawockeez
la who don't know how to dance wan, Shame on us. lolx
Kelvin
,
Andrew
,
Shaun
, Ren's bro,
Jentz
Me,
Ren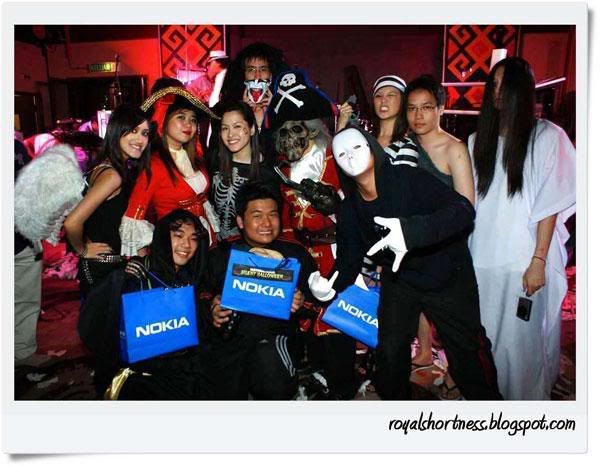 The Usuals (
DGMB-ians
and etc)
Kelli
,
HsuJen
,
Pam
,
Thomas
,
David
,
ShengMae
,
Aaron
,
Yatz
Jeff
,
Nigel
,
Erm
.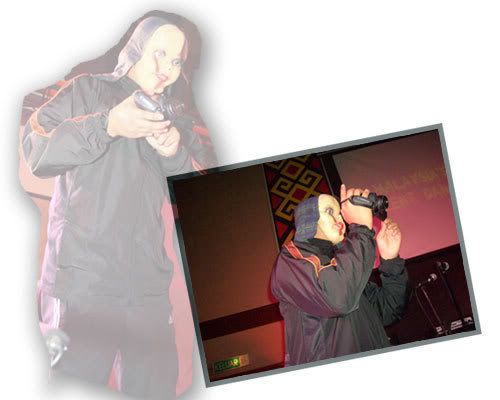 BTW,
Nigel
was doing video recording during the party.
Do head over to
his blog
to watch some really interesting clips of the party!
Personally, to me, there were a few interesting stuffs in the party itself.
I don't know do you notice/know or not la....
=D
First
- finally, i get to see one of the main person in one of the largest scandal in
Malaysia
's blogosphere this year.
Second
- there's this 2 person who were officially together already.
Congrats
.
=)
Third
- something that is quite disturbing to me which is quite personal.
=X
and at last....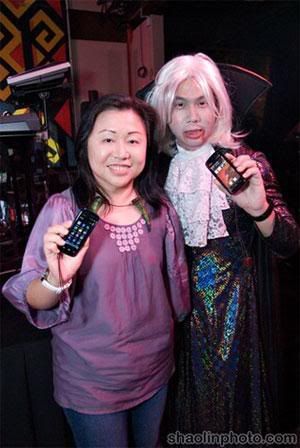 this
THING
that both
Nokia
rep are holding in the picture above. Its the phone from the
Dark Knight
that's if you remember. The model is
5800
if i'm not mistaken and
Malaysians
will only get their hands on it early next year.
This phone is definitely interesting for me as its the first
Touch Screen
phone for
Nokia
and i kinda like it since i first saw it in
the movie
itself.
and we bloggers actually have the chance to play around with the phone during the party. I only played with the phone a while as i am scared that i will get addicted to it, gave it back to
David
like just after 5 minutes
HAHA
.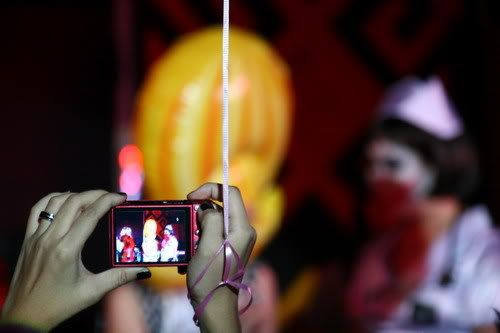 Oh and how could i forget this, some bloggers camwhore whenever they can and in this party, i did.
ALOT
, and i mean
ALOT
!!
THE GUYS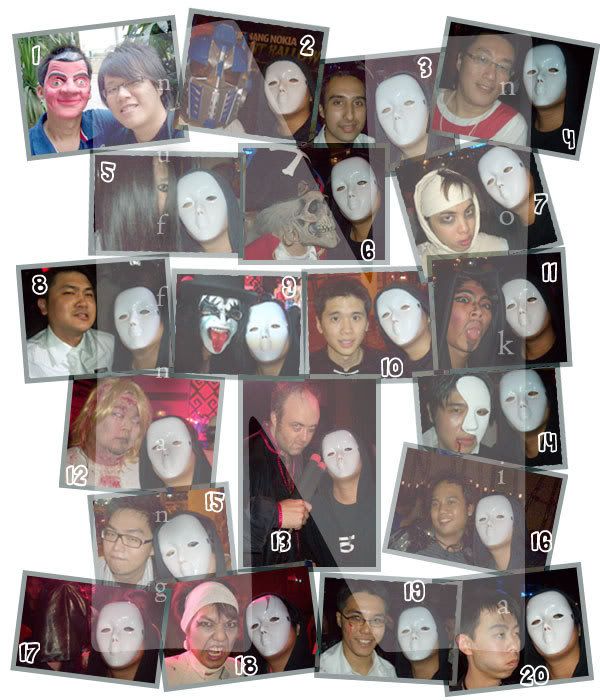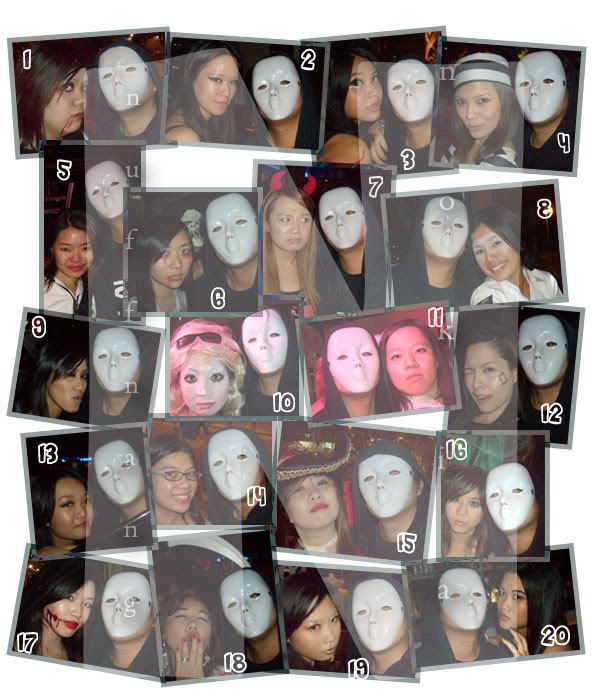 1 - Sandra
2 - Skyler
3 - Karena
4 - Mae
5 - Celine Yap
6 - Kelly
7 - Wen Pink
8 - Diese
9 - Kelli
10 - Pinky
11 - Ee Fei
12 - Pam
13 - Steph K
14 - Sue
15 - Hsu Jen
16 - Jan
17 - Zoe
18 - Jane
19 - Sherry
20 - Kimberly Low
Thank you people for tolerating my "
thickfaceness
" to take pictures and
"camwhore"
with you
=)
To some peeps, nice meeting you again and to some other people, nice meeting you for the first time.
=D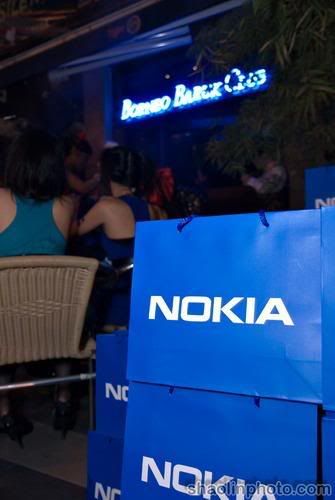 came back home with another extra Pendrive to use along with a CD to listen. *
smiles
*. A big thanks to
Nokia
and of course, thanks to the
Nuffnang Team
who made this possible as well as thanks to the other parties involved.
=D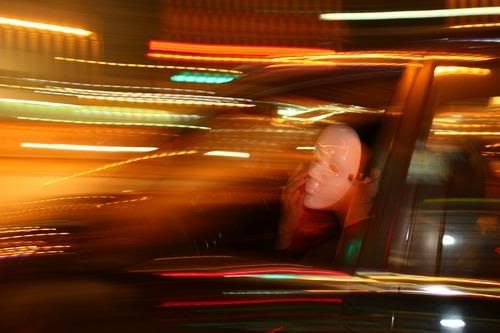 till next time~
xD