It was a project. A project to have lots of activities before someone left to overseas again.
and accidentally, i was in one of the activities.
a dinner trip to the forgotten land of seafood.
We went to
Klang
.
=X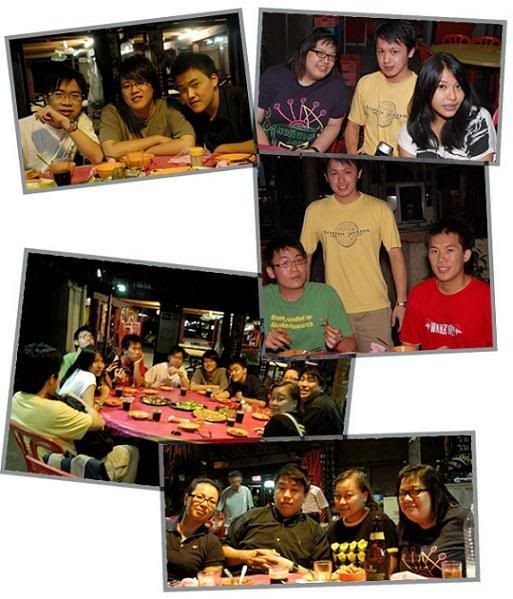 It was an outing for
Chee Wei
, the person who's going back to overseas soon.
Chee Wei
is the yellow color shirt lengchai.
=D
The whole journey was a fast one. We reached around 9pm at night if i'm not mistaken.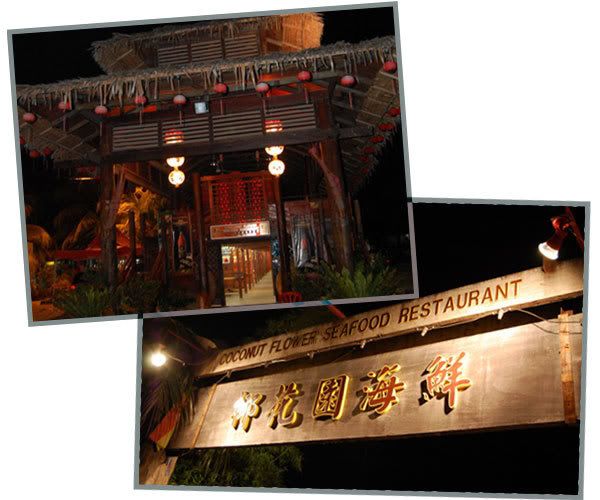 I believe many of you out there have been to this place before, some even frequent this place for seafood but sad to say, this is my first time.
=(
Coconut Flower Seafood Restaurant 椰花园海鲜
.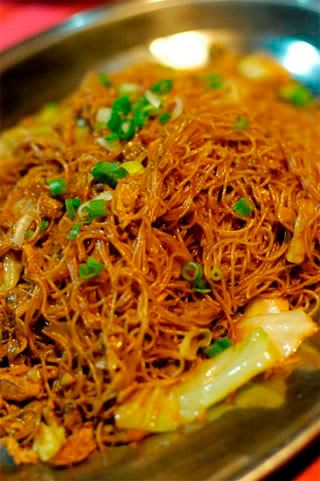 Lala Mee Hoon
This is the first dish we had, and i must say i love it!
=D
Apparently this
Lala Mee Hoon
is one of their famous dish there. Heee.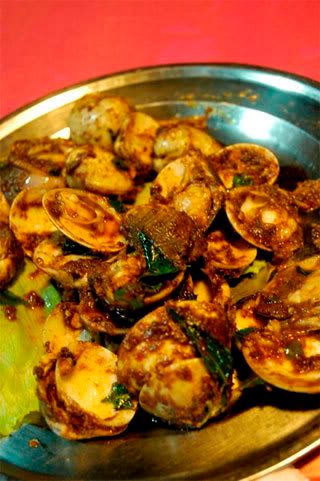 Kam Heong Lala
Along with the
Mee Hoon
we ordered this and i love it as well hahahaha
I just love lala. I mean lala as in lala er, not those in
Sg Wang
pls.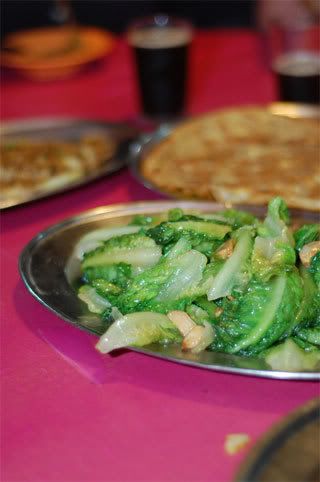 just
Fried Vegetables
Simple is nice.
=D
Fried Oyster with Omelette

Oh and i love this very dish!!
The first time i tried it years ago, i loved it since then...
and the one in this restaurant is not that good actually. Hmm.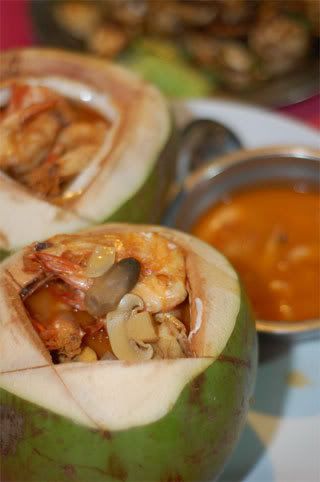 Tom Yum Prawns in coconut

but this is awesome, i've never tasted
Tom Yum
in such a way before yes call me "
jakun
" and the amount of prawns served, you wont see it anywhere in
Kuala Lumpur
i tell you! Awesome wehh..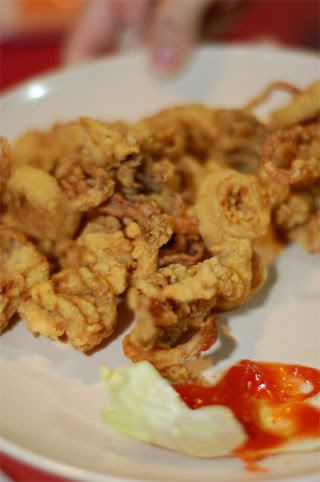 Fried Sotong
however i think that the fried sotong is just so so nia...
the ones @
SOULed OUT
are much more better lolx.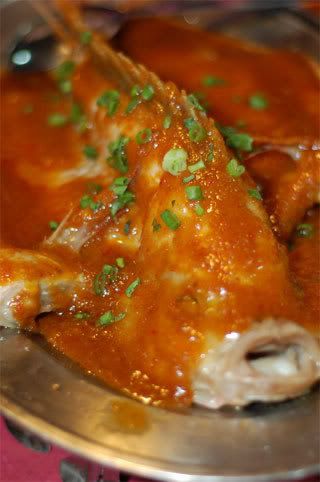 Sauced Steam Fish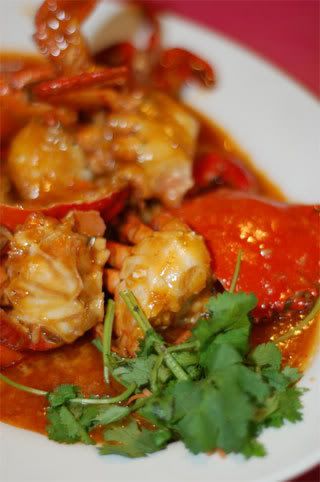 This one
TWO
words,
EVEN NICER
Kam Heong Crab
and this,
BEST
!
and actually i'm already quite full till here but the others are still hungry and we ordered a few more dishes.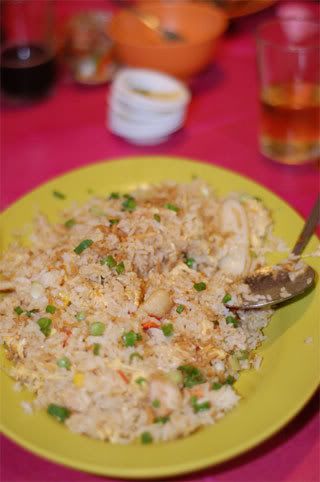 Fried Rice
I love their fried rice, just nice for me!
Sometimes the dishes that is the simplest requires better skills to cook.
Don't think that coming out with a plate of
EXTREMELY NICE
fried rice is easy!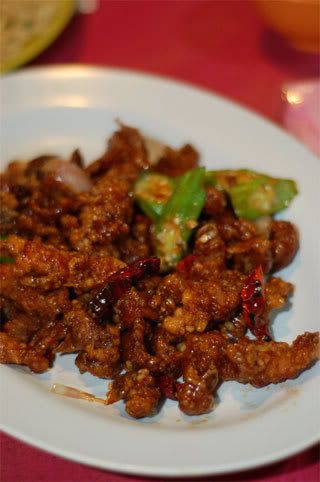 Kung Pou Mantis Prawn
This is one of the must order dishes if you go there, its just awesome!!

Bamboo Clams
Oh i don't fancy this but
Ren
said that its awesome! lolx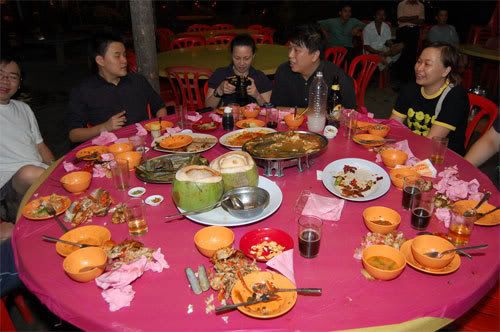 and so we had a good time there blabbing here and there with an extremely full stomach.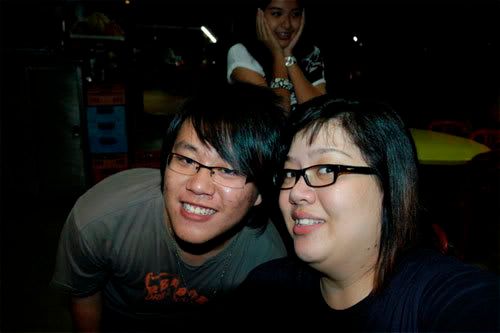 Meet
Sandra
, mah long lost fwen!!
=D
i love this picta!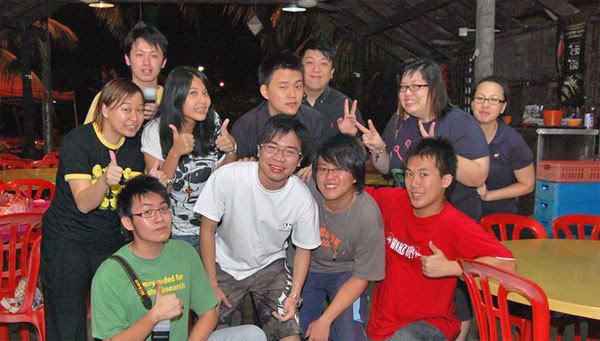 this is one of the thing that makes you think that
LIFE IS GOOD
when there's good food, good company.
Totally Awesome!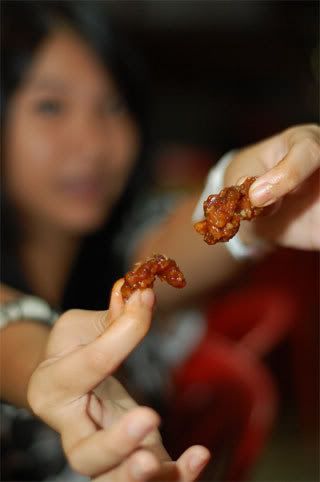 when is the next time i wonder?
xD