*Please read everything okay??
=D
First of all, before i start, i want to say that H-Factor Rocks!!! The event was awesome!! I learned a few things and the celebrities did shared some rather valuable experiences which they went through and i had a few laughs through out the whole session.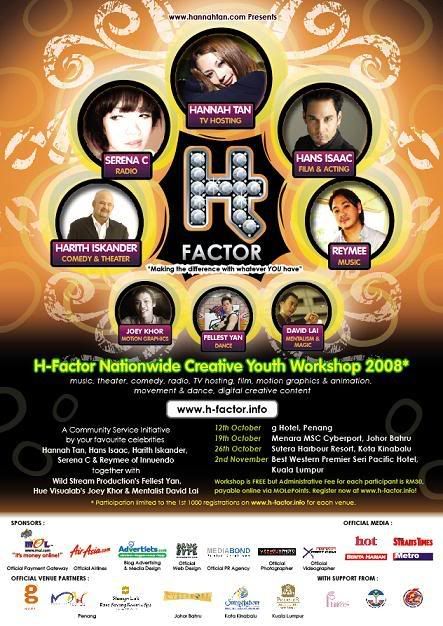 Before going to this event, when i knew that it will be going on and on from morning till evening with the speakers talking and talking and talking while the others listening, i was like "
errrmm
"
I can't imagine myself being in such a session with the talk going continuously (
except for lunch break
).
Of course i know its a workshop and there'll be interaction between the speakers and the crowd, but still..... i thought it would be tiring....
I WAS WRONG!!!!
lolx... I shall start... It was on the 2nd of
November
2008
*i hope i still remember which speaker is 1st, 2nd, 3rd and etc..... =X
They really did a good job i must say. Yea they not
US
. haha
Anyway, the event started with a
performance
by
Felest
and his group of dancers.
Then,
Hannah Tan
herself gave a short note on the event.
and the workshops started!!!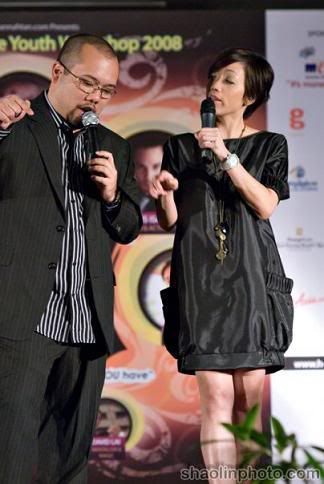 with
Pietro
and
Serena C
as the first 2 speakers.
They shared their experiences as Radio DJ, talking about how they first started from the bottom and climbing up to where they are now,
starting with a very low salary
and sharing with us that the job of being Radio DJ isn't really
THAT
fancy as what most people see.
They talked about how thick face they have to be working as a Radio DJ. They shared on how they shifted from
Hitz
to
Mix
and talk about their passion and hardwork in achieving what they want from their job and
of course telling us some of the interesting stuffs they encounter during work
and of course, there were interaction. A few people were brought up to stage to try out how to talk behind the mic being a radio DJ.
An interesting session.

Hannah Tan
and
Reymee
of
Innuendo
were invited on stage up next.
*reymee have a wicked car with a wicked car plate number.
and they performed a song!!
TOGETHER!!!!!!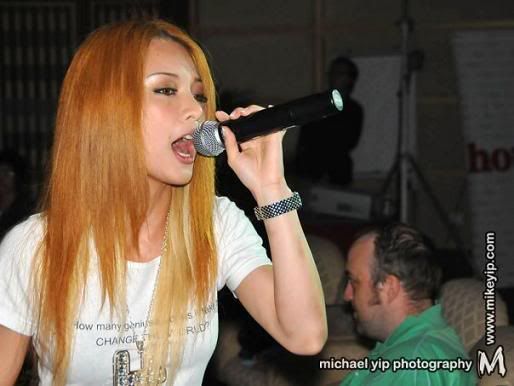 and it was
awesome
. Nuff said.
=)
The stage belonged to
Reymee
after that where he talked about his experience in the music field. Shared about his unexpected shot to fame many years ago when
Belaian Jiwa
emerged as one of the top hit in
Malaysia
where everyone started to notice
Innuendo
.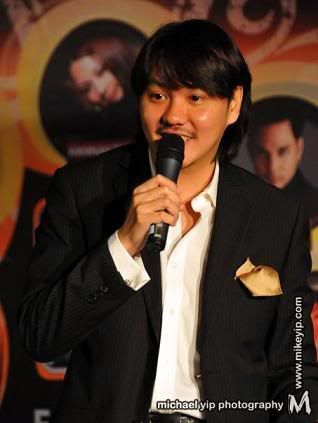 Of course, that was back then.
Now
Reymee
is an owner of a few companies including one music production company and so his sharing was rather interesting
, his thought and his advice were valuable to those in the hall who wants to step their foot into the music field.
Oh and a few participants who have high confidence on themselves went up and sang in front of everyone. Another interaction session
=)
After
Reymee
's sharing...
Lunch Break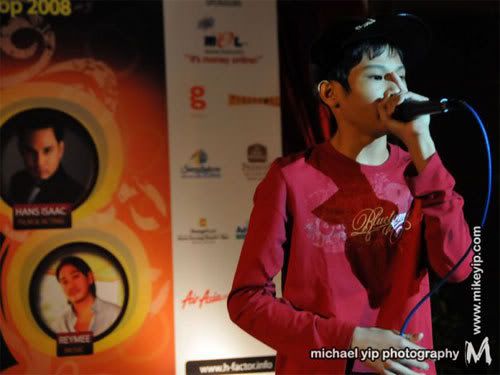 After the lunch break,
everyone who was supposed to be sleepy after a meal was awake entertained with a BeatBox performance by this young dude
, Shaun.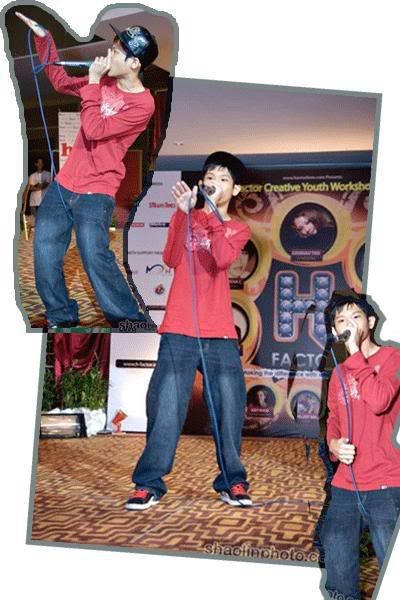 You need to be there to know how
GOOD
he is in BeatBox-ing.
Awesome Stuff.
HaHa
.
Joey Khor
was the next speaker talking about his career in graphics. Motion graphics and some other types of graphics which his company does.
His story is pretty inspiring as there're international companies approaching his company
to get some graphics done in their respective projects.
He even show us some of the stuffs his companies completed all these while.
and it was
IMPRESSIVE
!!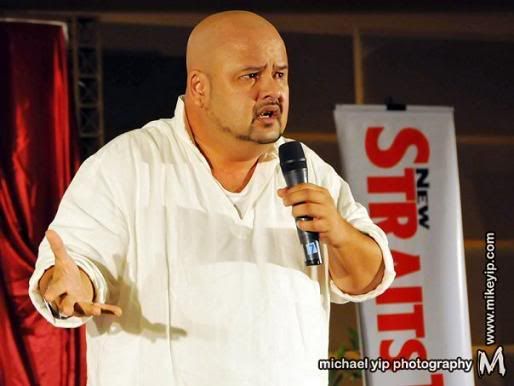 and let me tell you, this man is the bomb!!
Harith
managed to get everyone to hold their breath with tears in their eyes.
He's one heck of a comedian and he can really entertain the crowd with his jokes and comedies
of course added with the facial expression on his face. lolx.
The
Why girls are intelligent, CSI Malaysian Version, Comparison of songs from the past and present and etc are all extremely entertaining haha.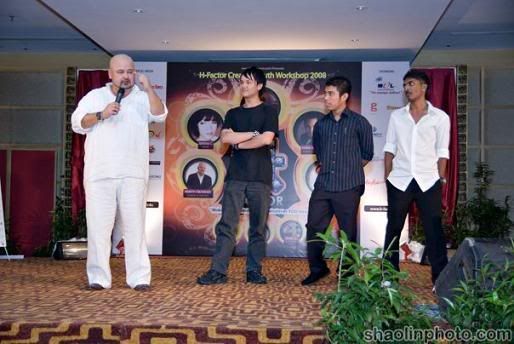 The 3 guys above are pretty confident but to me failed in telling jokes to entertain the crowd. Nuff Said.

The next speaker is
Hannah Tan
herself, the person who thought of this whole
H-Factor
project.
but due to some technical errors, the sharing was delayed.
Instead, these people went up to stage to entertain the crowd, and they really deserved to be the well known personalities the public recognize as because they
ARE GOOD
at entertaining the crowd.
Pietro
even tried
BeatBox-ing
during the process of solving some hardware problems.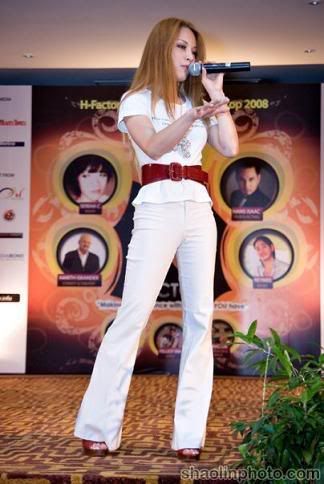 Soon
Hannah
had her part of story shared. As a TV Host, a singer and an actress. A short video with a bad experience on a filming of a movie show the stressful part of an actor/actress behind the scene and how things can get worse when its already bad.
Staying in an awful place because of the filming requirements and was sent to hospital because of allergy problem and have to endure the pain resuming her work
. That was one part of the stuffs she shared.
Oh and this part of interaction is pretty interesting, the people who went up on stage are pretty good with their mouth and talking.
except for this guy. Too over already.
Hyperactive
is not a very good thing hmmm.
=X
Hans Isaac
came up next as someone who is experienced in filming and acting. He didn't share much on his side of story hmm or did i miss some part wandering around?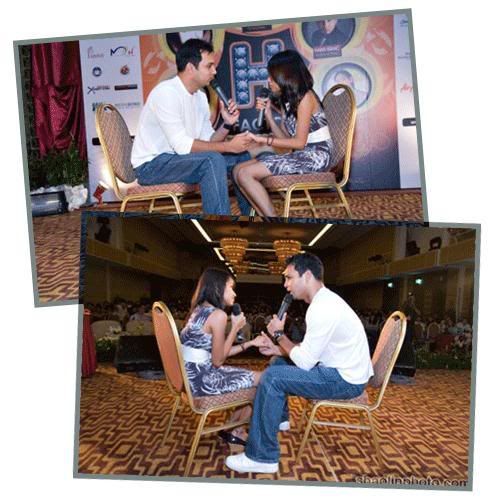 Anyway, he did demonstrated some stuffs to the crowd

and
Harith
came on stage to interrupt...
HAHA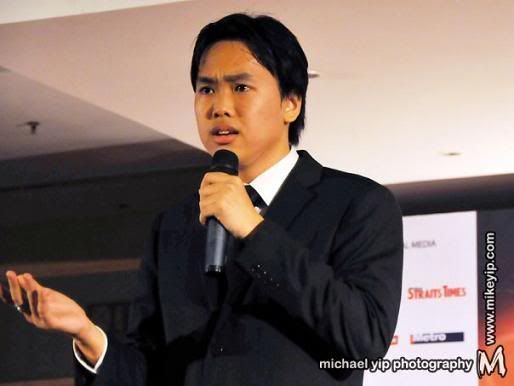 Alright are you bored yet??
Want to see something?
Let me show you something!!
The last 2 sentence are some kinda insider joke which we'll only laugh at.
David Lai
the mentalist appears to be funny in his own
SERIOUS
way. I can say that at most times, he did it on purpose and said some stuffs with the intention to entertaining the crowd
but his facial expressions really make it looked like he's serious and he's good at acting innocent
. lolx
No wonder he always attracts girls whenever he goes!!!
David Lai
showed everyone the very same trick i saw a few times in different occasions before and i still don't know how he did it.
and of course he showed everyone some other stuffs, a video with many images in slides showing some rather interesting stuffs with us laughing here and there.
Haha
.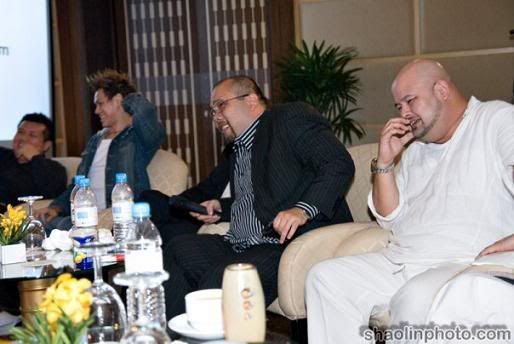 Harith made people laugh DIRECTLY and DavidLai made people laugh INDIRECTLY!!
Felest
was the last speaker and he came out with another
performance
with his group of dancers.
His sharing was rather different. A few demonstrations were done on the spot by the other dancers
Alex
,
Sharlin
,
Eddie
while he explain some of the steps, the history and etc of
Hip Hop
.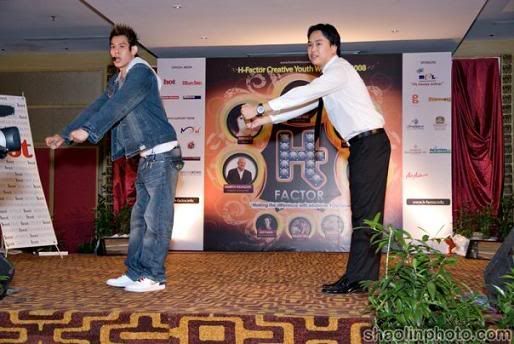 Of course, to add some spice to his workshop, 2 speakers became
Felest
's victim!!
Felest was showing some bad example of Hip Hop dancing. haha which i think did a good job in making the crowd remembering
WHAT HIP HOP
is haha.
The whole workshops session ended with another dance performance by
Felest
and his group.
Basicly, the speakers are talking about the same thing which is
PASSION
and
HARDWORK
.
All of them have passion in what they are doing and that is what brought them to where they are now
. Of course, luck is something very abstract and only comes at odd time, that's hardwork is needed from time to time to make sure that you can't miss a chance to change your life.....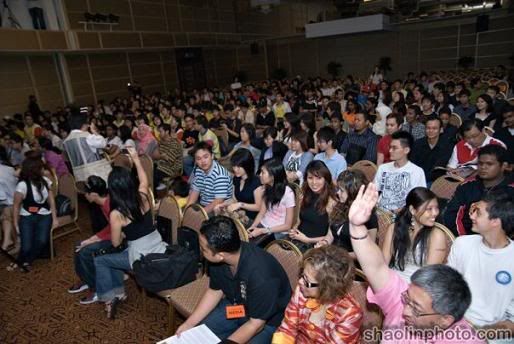 The crowd was awesome.
and of course, the working team(
minus me because i joined only in the last one
) were incredibly awesome.
GOOD JOB!!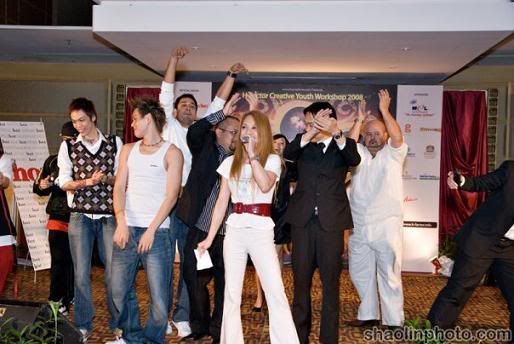 It was a happening event with lots of lots of interesting stuffs shared. The speakers were awesome in their ways.
Hehe
.
thats all for now on
H-Factor
2008.
H-Factor
2009 is on the way and its only going to be bigger!!
David
,
HsuJen
, Me,
ShengMae
,
Aaron
.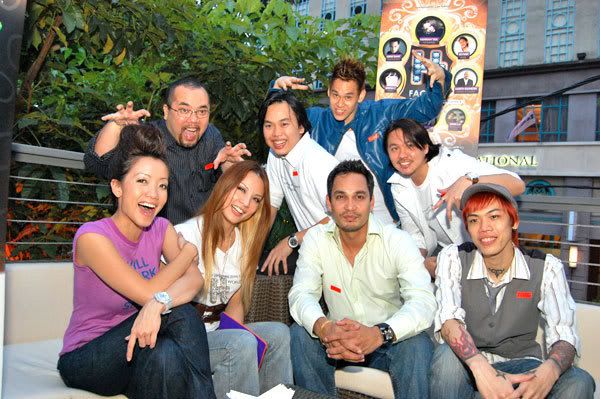 Do join H-Factor 2009!!!
xD
Related Links :
H-Factor Official Website
H-Factor : Media Launch
H-Factor : Introduction
H-Factor : Girls can't Dance?
H-Factor : Hip Hop Dance Performance
H-Factor : Group Pictures
*pictures credits to
Gareth
and
Mike