A contemporary community service campaign. Initiated by
Hannah Tan
.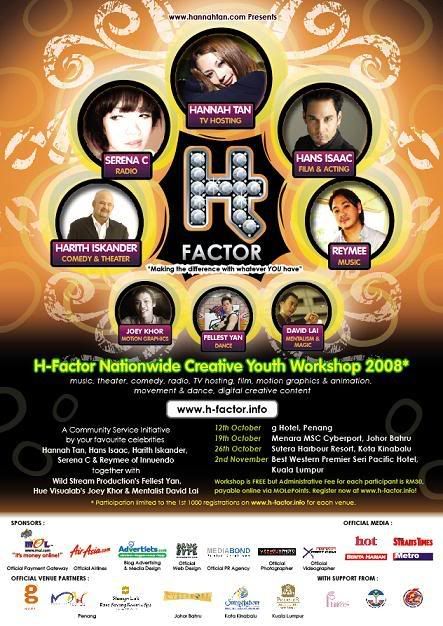 Codename -
H Factor Nationwide Creative Youth Workshop.
Individuals :
Harith Iskandar, Hans Isaac, Serena C, Pietro Felix, Reymee, Fellest Yan and Joey Khor.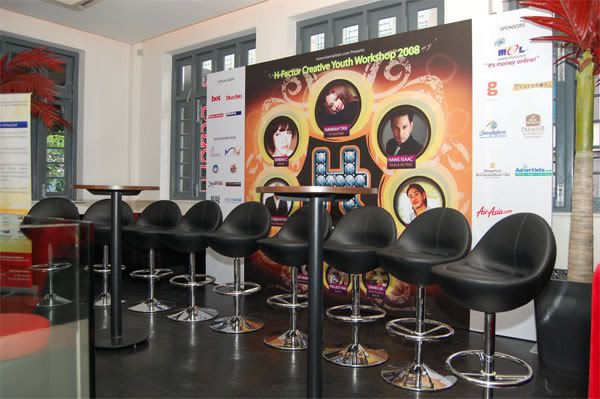 and just last week - 28th September 2008, it was the media launch of the project in
Werner's @ Changkat Bukit Bintang
.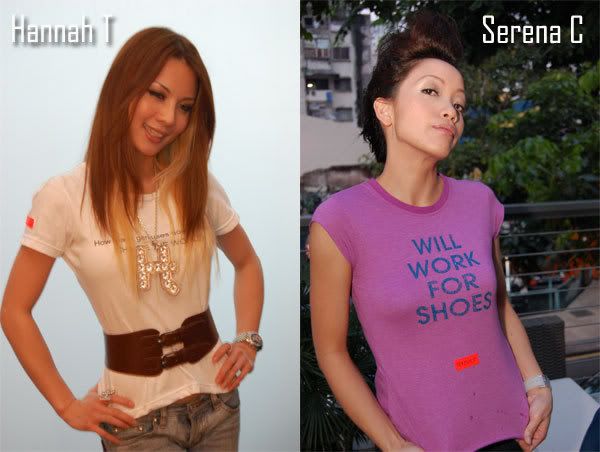 Not all of the involved well known personalities were there but there are enough to make the media launch a successful one.
Its really not easy to gather these bunch of people together to attend the same thing. Do not tell me stuffs like awards or dinner.

A few interviews was conducted there.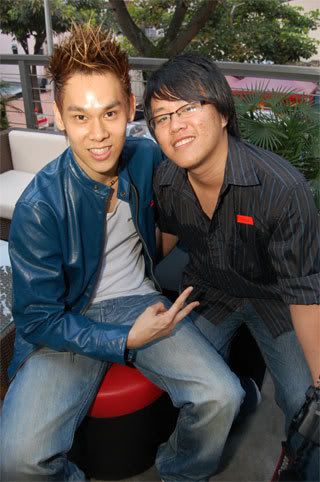 Fellest Yan
, Me
this dude is one of the best hip hop dancer i know around in
Malaysia
. An ex-Chief Instructor of the past reigning
Hip Hop
group in
Malaysia
-
Urban Groove
. Met him in a few occasion already, one of the is the
G4G Hip Hop Dance Conference
last year. That was when he's still one of the key person in
Urban Groove
. That was the past then and presently, he already left the group with some other instructor.
Maybe i shall blog about that sometime in the future,
some insider information on the breakout that happen among Urban Groove's instructor.
a move that was requested by some photographers there. Not ME!!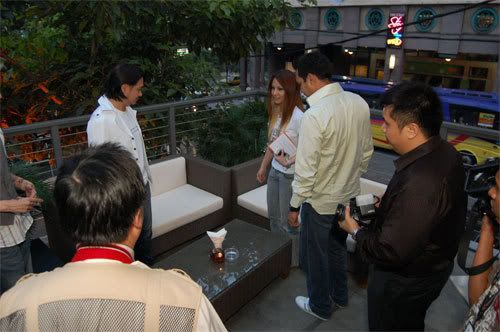 and soon they even requested a group photo to be taken.
Group Picture.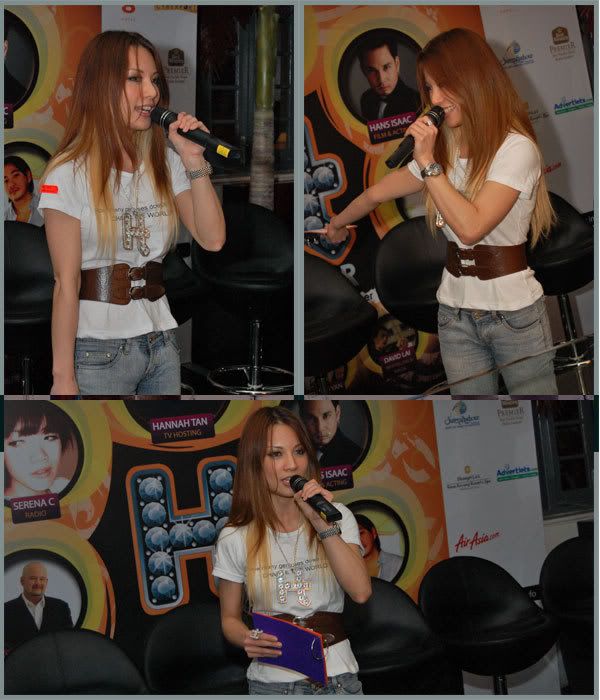 Soon, the project was launch officially with a short introduction by
Hannah Tan
.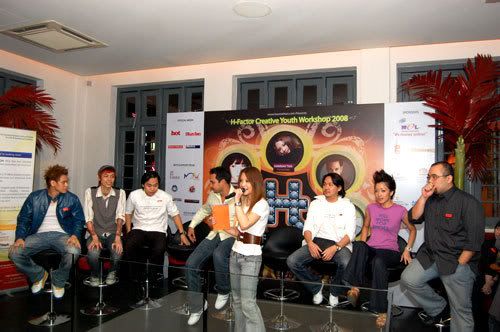 A video played.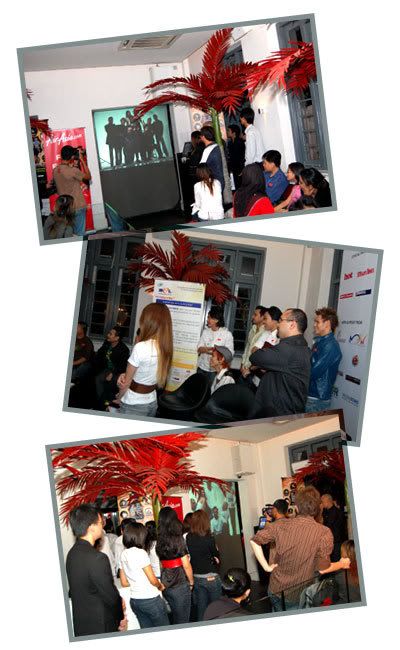 and
Hannah
introducing the other individuals.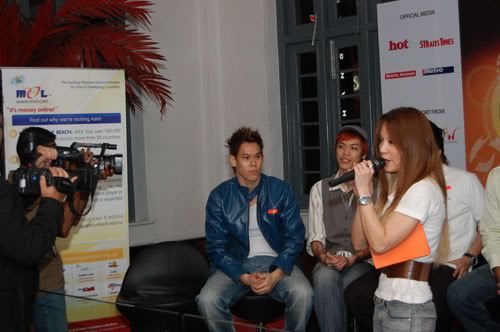 I left in the midst of the event to attend another one then. Anyhow, i heard from
Mike
and
Leonard
that the event was a successful one which ended with them heading for supper talking about some really interesting topics. Lolx
So actually, what is this project all about?

"


The campaign aims to cultivate a sense of positivity among the Malaysian pop-culture community in an era where negative elements like drugs, alcoholism, free-sex and gangsterism are considered cool. Its inaugural nationwide creative youth workshop seeks to promote the positive development of creative talent among Malaysia's pop-culture society who are predominantly the youth.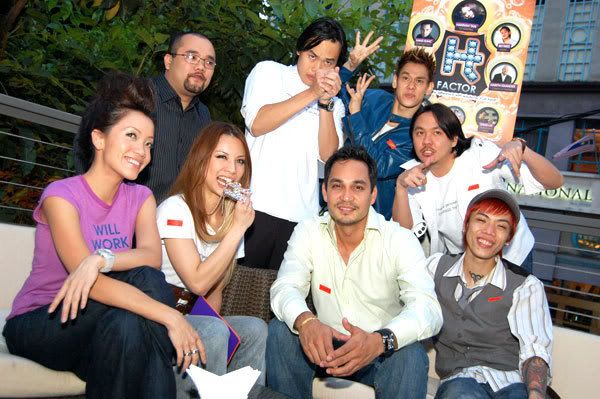 this whole project will actually be a start of an annual creative youth development affair which aims to impact the local industry for the better where
different workshops will be conducted by the various personalities to serve the public, especially youths in order for them to learn all the so called "
cool
" stuffs in a positive way at the same time developing their field of creativity.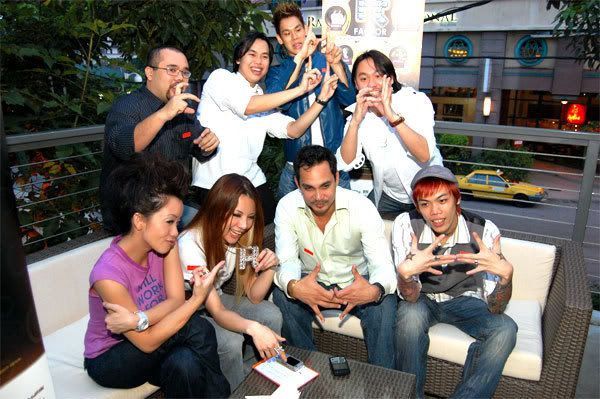 Individuals being experts in their field
:
Comedy & Theatre :
Harith Iskandar
Film & Acting :
Hans Isaac
Radio :
Serena C & Pietro Felix
Music :
Reymee
TV Hosting :
Hannah Tan
Dance :
Fellest Yan
Motion Graphics & Animation :
Joey Khor
Mentalist & Magician :
David Lai
Workshops will be held in 4 major cities in Malaysia
Penang
- 12th October
Johor Bahru
- 19th October
Kota Kinabalu
- 26th October
Kuala Lumpur
- 2nd November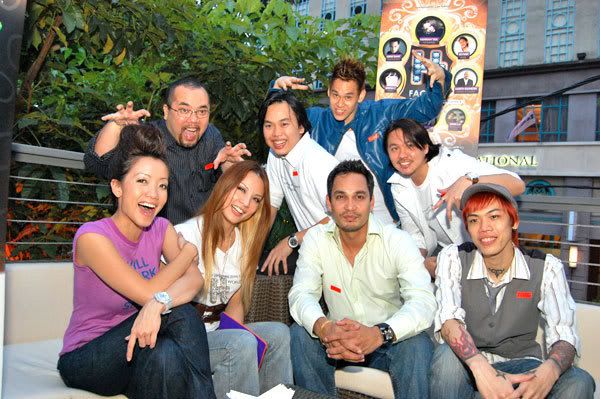 *the organizing team are in need of volunteers with computer and technical knowledge to help out at each of the various venues. Interested individuals can email their details to catchme@hannahtan.com or contact the Campaign Event Manager, Jessica Choong at +6019-3561111
My personal say on this project, it is a project that was initiated with good intentions, with the likes of those personalities, i would give it a try if i'm free. Too bad i'm going to resume back to my busy college life next week.
For more information, click on the picture below.
xD

H - F a c t o r
*pictures credits : by Aaron thanks to Andrew for the D40.