Browsing your own blog, checking on the comments, not much....
Took a look at the chatbox, one or maybe two messages left and one of it is some kinda message that advertise and promotes about their own blogs....
Checked your statistics/traffics and found out that your blog's uniques are miserably low...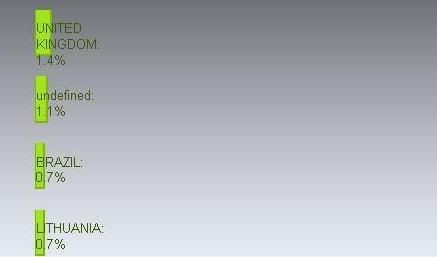 i wonder what my blog have for people from
Brazil
and
Lithuania
...
You sigh a while with disappointment all over your face....
Don't know what to post on your blog, have no idea to make a post more interesting even if you have something in mind to post...
Feel like giving up on blogging....
Let me tell you,
be my guest and go delete your blog and never step into the blogosphere anymore.
Last time, i still believe in such thing call as the "
bloggers block
". That was like so many years ago. It is something like a "
writer's block
". Refer to
wikipedia
on what is that.
Now, i don't believe in that already. Its pretty funny and i do think that its rubbish that if you come up to me personally and tell me you have "
bloggers block
" and you do not know what to blog about.
THERE ARE SO MANY THINGS AROUND YOU THAT YOU CAN BLOG ABOUT!!
Just take a 5 minutes walk out of your house and you might bump into something interesting, maybe to you its not but to people it is. Just a signboard or just some stupid person talking to himself in the nearest bus stand can be a blogging material for you.
Lazy and don't feel like getting your butt outta the house? then stay at home sitting down in front of your computer, access the net and there are millions more stuffs for you to refer to and
those infinite stuffs over the internet, they can really get you going into some really serious mind searching sessions
which ends up with you typing non-stop in your posting area of your blog.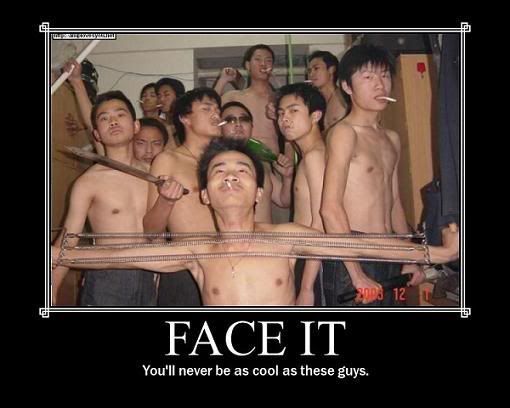 YOU DON'T HAVE TO MAKE YOURSELF TO BE LIKE THEM, JUST BE YOURSELF!!
Yes maybe your blog can never be as interesting and attract the amount of visitors and readers like
Kennysia
,
DawnYang
,
Xiaxue
and
PerezHilton
, but i'm sure that people like your personal friends, your family, your girlfriend/boyfriend will be interested in what you write, in what is happening in your life and etc.
You will not die if you do not have stuffs to post on your blog, you will not die if your post is not THAT interesting, your friends won't leave you if your blog is empty
, nuff said. If you continue having problems with yourself not having stuffs to blog about and go on complaining blablabla, go and get a life then!!
=)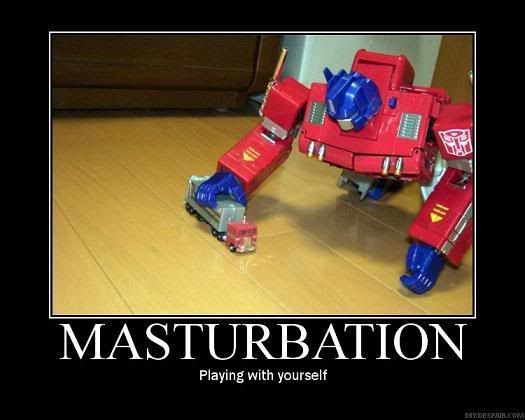 Go Play With Yourself Ya
*
smiles
*
I am just pretty annoyed with the exteremely large amount of people especially youths out there in
Malaysia
that just jumped into the blogging bandwagon and they just blog for like a very short time and got pretty bored with blogging already and when people ask them why you stop blogging already, they would say they are having
"bloggers block
" then they will proceed in ranting about how low their traffics are and they blame this and that and gahhh...
Just Go Play with Yourself will ya....
xD
Though i am
lucky
and
fortunate
enough to see some of the dark side of the blogging world in
Malaysia
with my own eyes, I am pretty grateful with what i had currently through blogging itself. I thank
God
for everything i have at the moment and i wish i will really appreciate all these things till the end of days.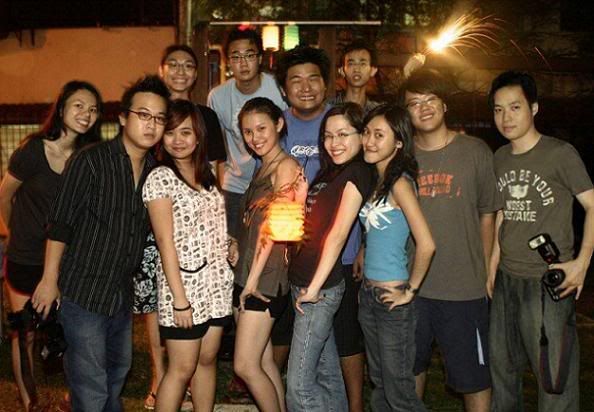 Believe me, you wouldn't want to know the dark side. 3 Little Pigs and Jungle Book is just good enough for you new bloggers out there.
Believe me again, blogging can bring good to you if you're on the right path. How to define what is the right path, That is for you yourself to define.
=)
*what i really want to say is, yes you DO have times where you don't know what to write and post, but you're not forcing yourself to write as if you're writing for a newspaper/magazine and there's like a DATELINE for you right? Do NOT stress yourself with all these stuffs and keep those rantings/complaints for your own preferences and at the end of the day live your life happier with more positives.
I have been enjoying lately on playing basketball, adapting back to college life, watching
TVB
Dramas
,
PrisonBreak
,
Heroes
&
超级星光大道4
of previous weeks. I miss her, but still...
L i f e i s G o o d.