Thanks to
Nuffnang
, i attended this event -
Heineken Be Prepared Media Challenge
at this uber cool place with the name
Breeze
@
Plaza TTDI
earlier in the night just now.

These peeps were there -
TimTiah
,
KY
,
Suanie
,
Audrey
,
Chris
,
Andrew
.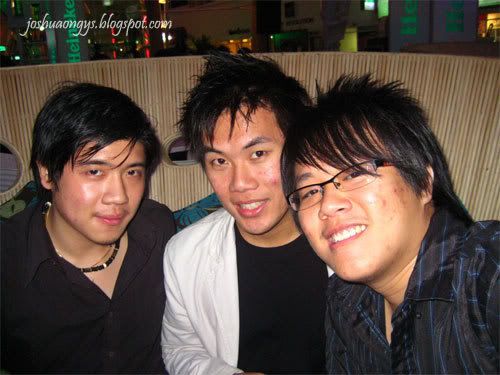 The dudes with me -
Andrew
and
Chris
.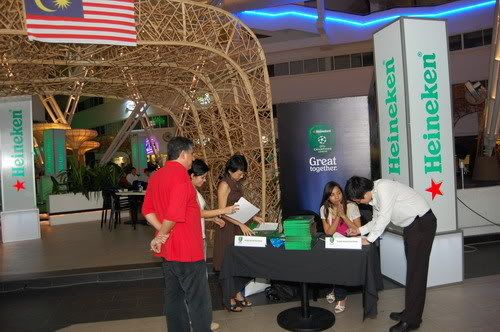 had ourselves registering at the entrance and went in and got ourselves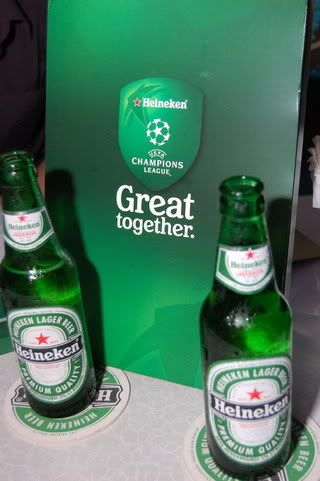 free flow of foods and beers. Awesomeness of Media Events. heee.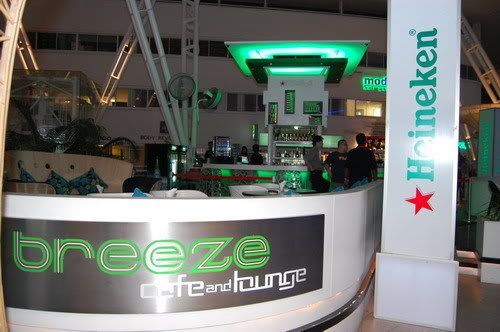 Talking about the place itself, it is an awesome place to chill and relax with your mates watching soccer matches or just plain gossiping around, the place was quite spacious and i just love it.
=D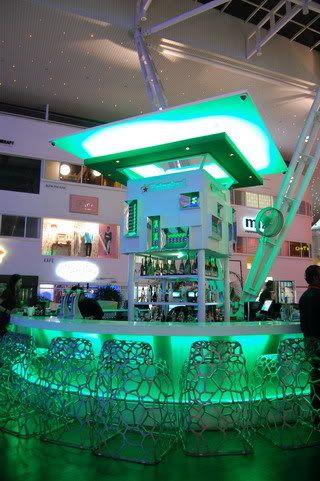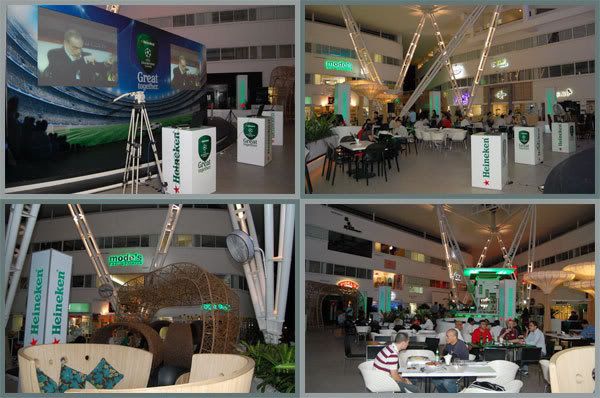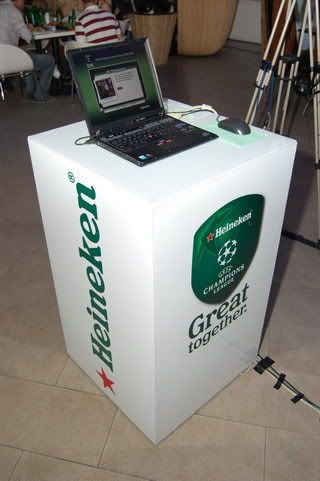 Its a Great Together session where we were require to form a team to play and compete in a challenge of game through the computer there.
O.O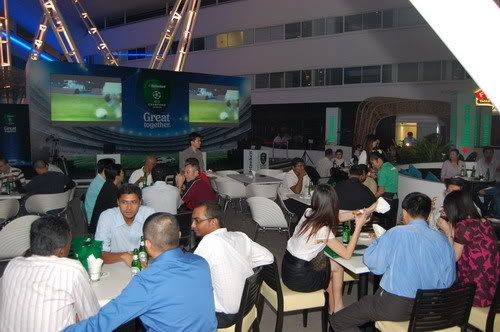 As usual,
Malaysian
timing, the event started a bit late.
Good thing we didn't need wait
THAT
long as everyone was quite early.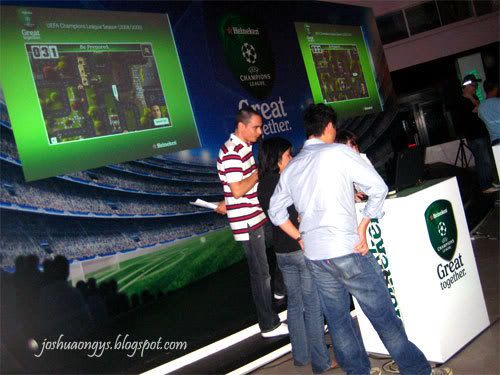 there were like erm 10 teams there, and soon, the challenge start.
They announced that the winning team is going to win a trip to watch the
UEFA Champions League
under the stars in
Krabi
. And so, we (
me, Andrew and Chris
) were pretty excited...
and well, with the 3 of us being blur on what is ongoing in the event before we arrive...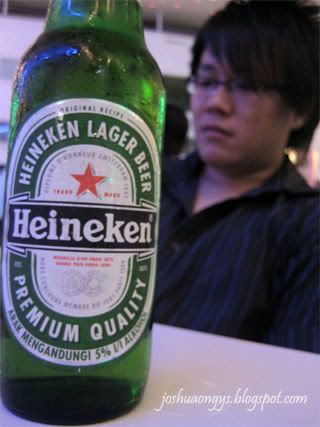 we only have our beers to accompany us at the end of the day and not the stars in
Krabi
.
Zzz
but the good thing is, the winning team consist of
BLOGGERS FROM NUFFNANG
.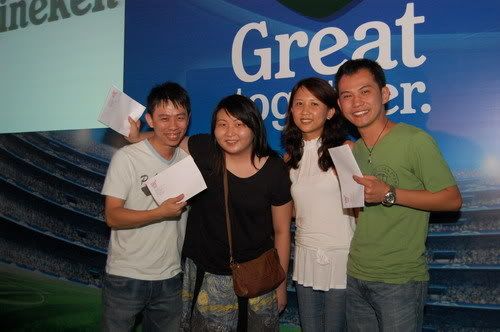 Congrats to
Ky
and
Suanie
the team
KySpeaks
won the challenge...................
DARN
.
KY
have been to Krabi earlier this year and next year he's going to go to
Krabi
AGAIN!!

hmphf....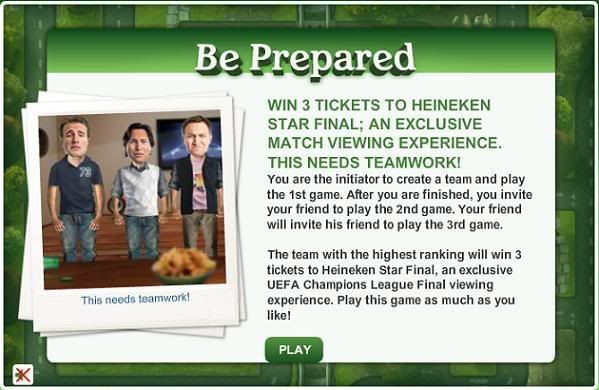 Anyway,
YOU, YES YOU
stand a chance to win and go to
Krabi
as well, yea, watching the
08/09 UEFA Champions League
under the stars with top bloggers
KY
and
Suanie
wtf.
the game is actually available online and you can play it and get your way to the top of the scoreboard.
For more info please go to
http://www.greattogether.heineken.com.my
To play the game, go to

http://www.greattogether.heineken.com.my/beprepared/index.php
The challenge is available to the public online from
1 October - 30 November 2008
and you can play as many times as you want, so yea i know you want to win the
FREE
trip to watch the finals in
Krabi
so faster click on the link above
thankyoubyebye
.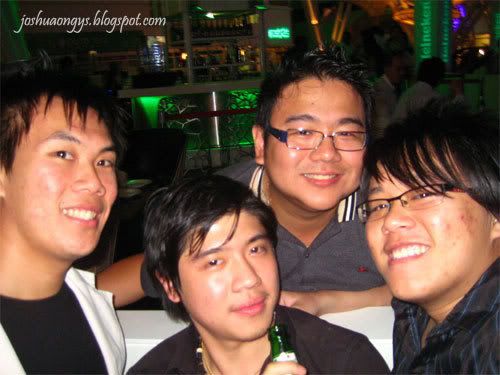 Oh yea, before i forgot,
Wilson
was there as well!! Unexpected meetings. Lolx.
*pictures by Andrew and Me.
---
this is a totally unrelated content where my friend asked me to advertise for him.
Currently looking for part timer and full timer to promote Streamyx in various events and locations.
Indoor and Outdoor jobs available.
The pay for full time as below:
Full Timer:
The basic pay will be RM1700 per month with sales target.
For those interested, kindly contact Nicholas 0133608858