It was
HsuJen
's night, she owns the night for that day. 19th of
September
2008.
Yes i know, this post should be done a long long time ago. A very very very backdated post, like one month ago. lmao
Sorry
HsuJen
.
Hahaha
.
*not sincere at all i know *shy*
It was a night where we celebrated
HsuJen
's birthday.
=D
She actually booked part of this place, reserving the whole place just for her birthday for that night, a very nice place @
Jaya 1
.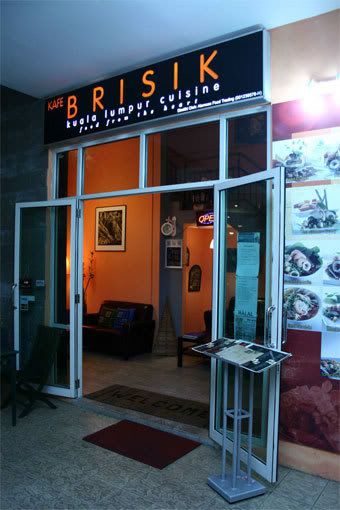 perisik spy Brisik Cafe.
If you happen to go to
Jaya
1, i would recommend you this place,
HsuJen
always have good taste and i agree with her. I love this place where the environment and food were pretty good. *
thumbs up
*
HsuJen
with her Favourite.
xD
So we had a nice meal, chatting here and there...
yadda yaadddaaaa bla bla bla.....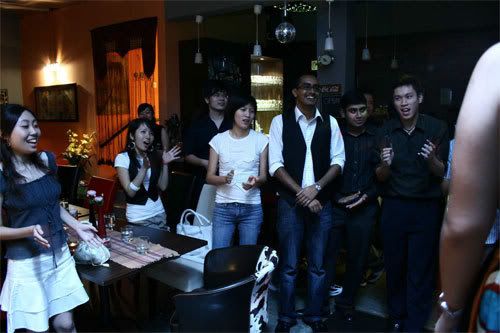 soon, we sang the birthday song to her..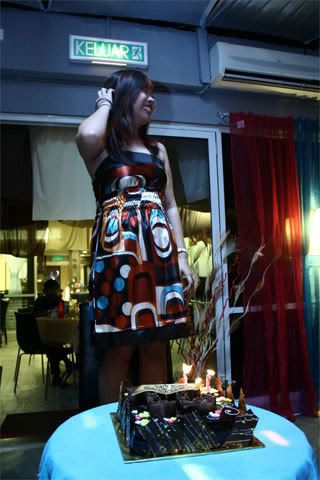 with her blushing up on the chair hahahhahahaa and then later on,
David
came out with his small little wicked plan holding a bouquet of flowers which...
made
HsuJen
blushed even more!! aha...
xD
arent they a cute couple together??
=D
then we conducted a small little photo taking session with the superstar
HsuJen
herself... A lot of fans came up to her to take picture with her.....
HsuJen
with her classmates/collegemates/personal friends gahhhh....
Kelli
, Josephine,
Nigel
,
Pam
,
David
,
Yatz
,
Thomas
,
ShengMae
,
Aaron
, Me
HsuJen
with the peeps...
xD
ahaks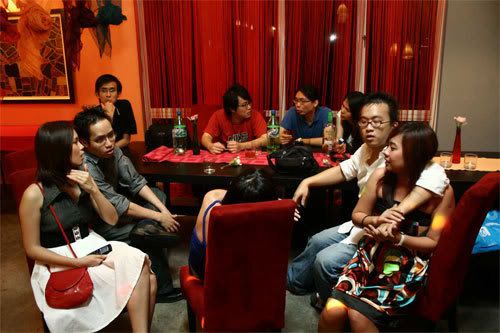 We were there chilling for quite song time and we discussed in what to do after that. A decision that made us ending in a sweating position.
we went to
Lap Sap
at
Palate Palette
.
O.O
dance dance jump jump la la la sweat here sweat there ha ha ha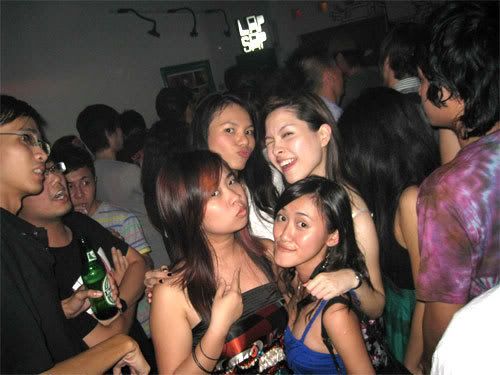 and yea we camwhore
and camwhore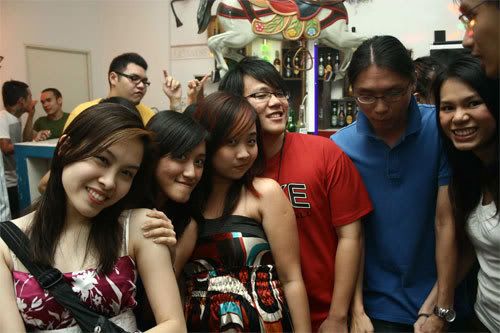 and camwhore even more...
=D
Nuff Pics of us camwhoring haha
and so, it was
HsuJen
's night, a night with smiles on multiple faces with everyone getting hot and sweaty....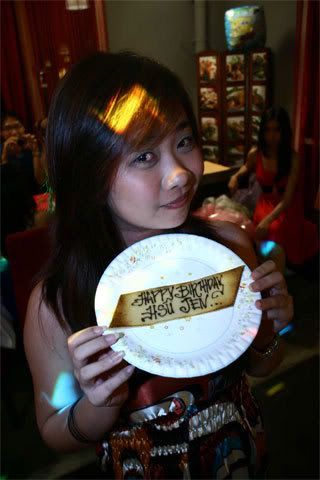 Glad you enjoyed yourself on that day!!
=)
xD
H a h ! ! ! G a h ! ! ! B l e h ! ! ! E e e e ! ! ! U r r r m m m m ! ! ! B o o ! ! !
*pictures by Nigel, Kelli