Watched this movie a few days back after
celebrating Yew Weng's birthday
.
Seriously, i thought twice when i decide to make this blog post on the review of this very movie itself. This movie actually teaches me a lesson that some movie are not only NOT worth watching, they are not worth your review that waste your time typing the words and click the publish button as well-
from a blogger's mindset
.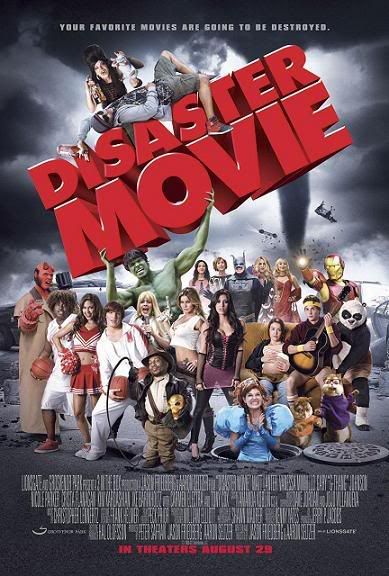 Disaster Movie is a disaster itself
DO NOT WASTE YOUR MONEY TO GO TO THE CINEMA AND DO NOT EVEN THINK OF BUYING THE DVD/CD and AT LAST, DO NOT EVEN BOTHER DOWNLOADING IT!!
Although its 2 months ++ left till the end of 2008, I pretty much believed i've found
the best movie of the year
already and
NOW
!!
i found the worst movie of the year as well.

Well Done!! Gosh i wasted 10 minutes already..... Dang...

My rating for this movie : Do i need to rate somemore...