Its pretty rare when you hear people say i'm feeling green. Blue,Yes but not Green. This is not a day where like i was beaten up with multiple "
black green
" spots all over my body.
This is a day where part of the community in the
Klang Valley
will do something good for mother nature.
This is a day where
Canon Goes Green
.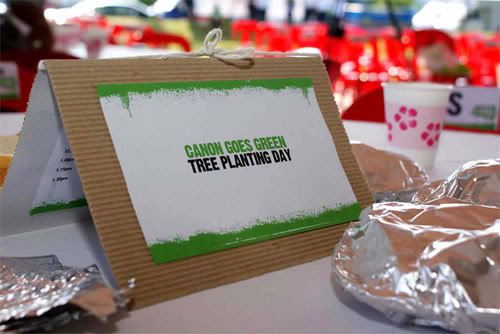 The Tree Planting Event at Padang Kota Damansara
19.10.2008
A collaboration of :-
Global Environment Centre (GEC)
Majis Bandaraya Petaling Jaya(MBPJ)
Selangor Forest Department
Canon Marketing Malaysia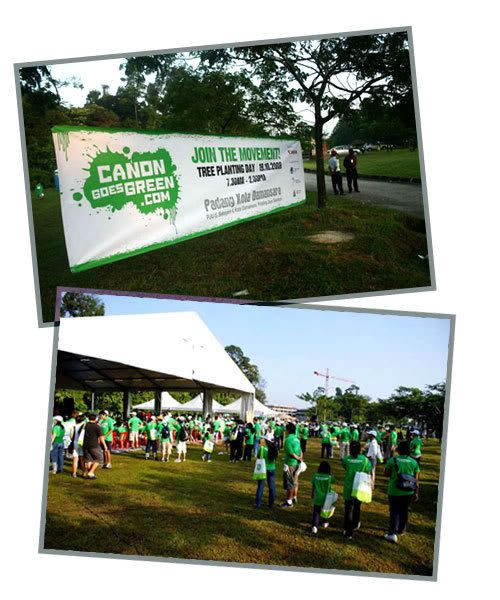 Waking up at 7am is really such a pain and we reached the venue around 7.30am. Awesome right? and the most awesome thing was
THERE WERE HUNDREDS OF PEOPLE THERE ALREADY
. Speaking about "semangat"
Malaysians
. Amazing!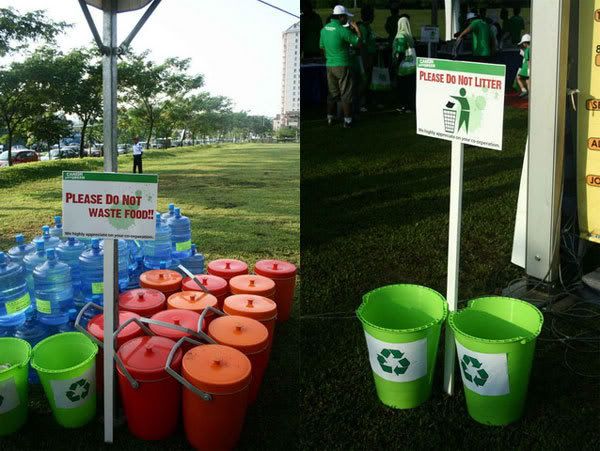 Environment Awareness.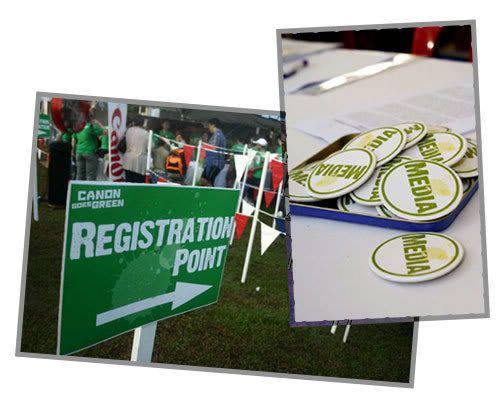 We proceed to the registration point to get our tags.
=P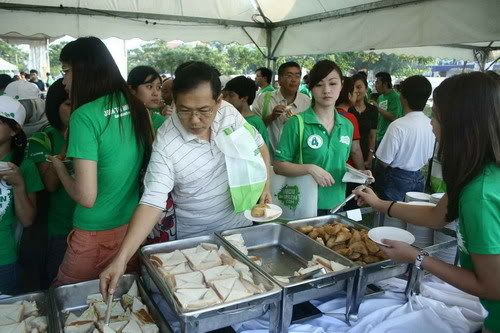 and gosh i'm so happy that breakfast were provided with Milo/Nescafe some more!!
That was just the thing for me at
THAT
moment.
=)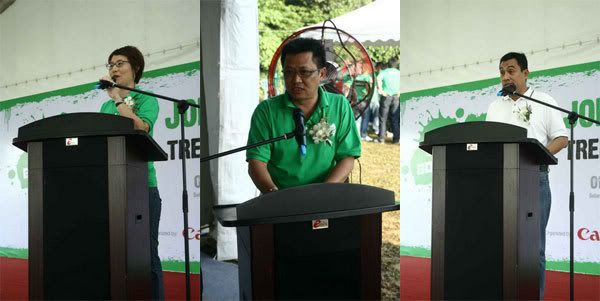 Soon the VIPs arrived, am lazy to state them out with all those Datuk, Dr, Director, YB Zzzz.
A few speeches were made. Just like in any other event la. Yadda yadda yadda.
=)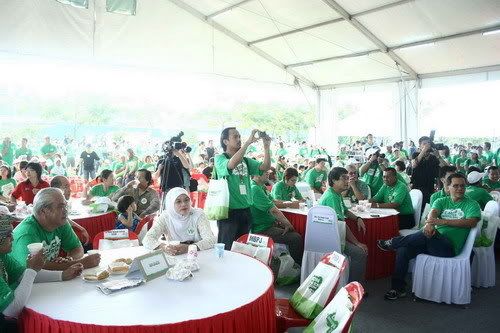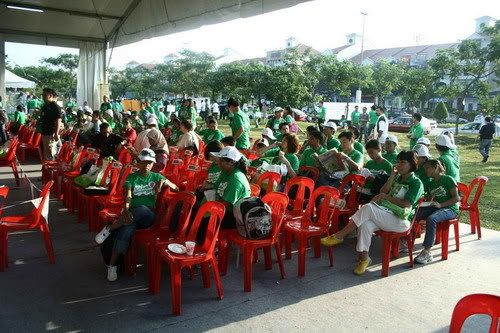 Apparently, they were expecting 500 participants but it turned out that there were more than 700
crazy people who don't need to sleep
people there attending this very event. and again i must say,
AMAZING
.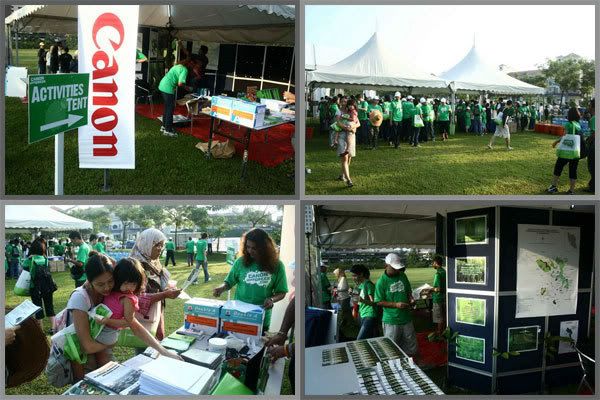 While the VIPs were giving their speeches, there was some ongoing activities already.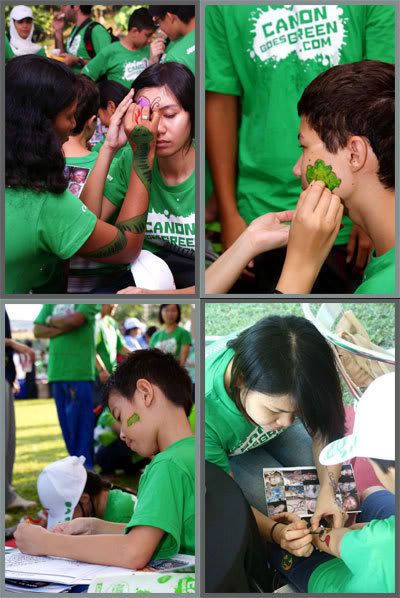 Children won't understand the speeches right?? So they went for some coloring and painting/tattoo session. The activities was available throughout the whole event.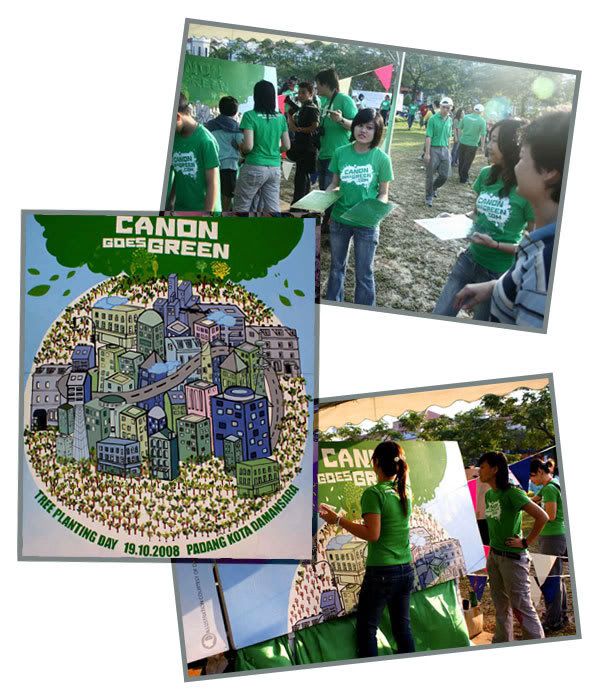 Another thing is this, people marked their attendance and support towards this movement by putting their thumb print on the board. Interesting.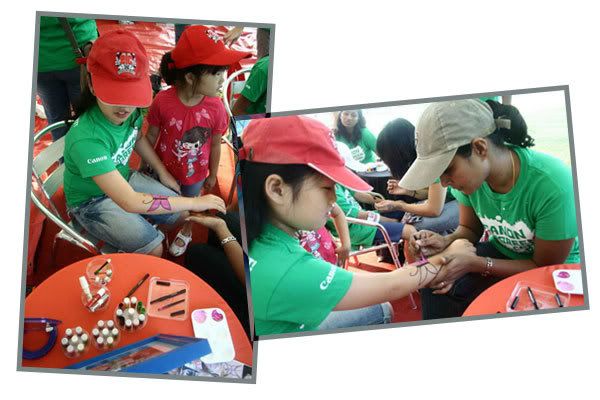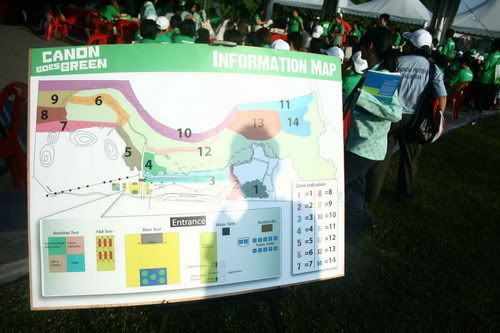 This is the area for people to plant trees, the whole place were divided into 14 areas. Note that the yellow box below is the stage.
O.O
IT IS BIG
.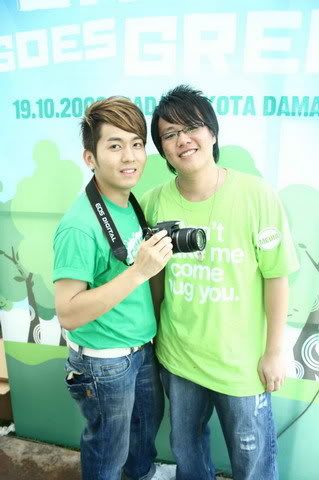 I'm Feeling Green Already
=)
Alright, enough of green pictures for now, more coming soon. Here's a picture of someone i met in the event.
Nixon
, someone whom i knew when i was working part time with
Canon
last time.
=D