Thanks to
Nigel
, i attended the "
Canon Consumer Product Grand Launch 2008
" which was held in
Crowne Plaza Mutiara Hotel
.
Just last week on the 7th
October
2008.
It was a record launching with 38 products from the Consumer Imaging and Information Division by
Canon
.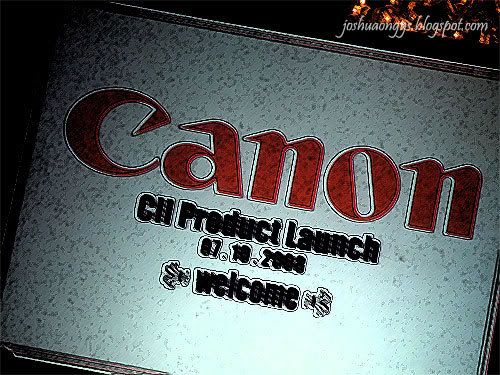 As usual, in an event like this, there will be speeches..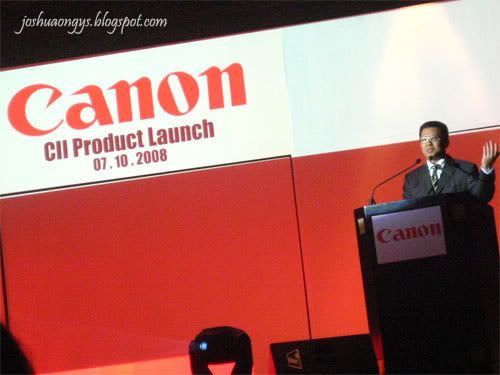 and with bloggers there....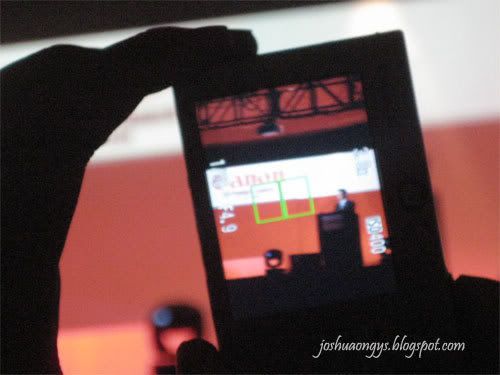 they will take pictures here and there....
Soon, the speeches end and there was a presentation of the 38 new products by a few male and female models.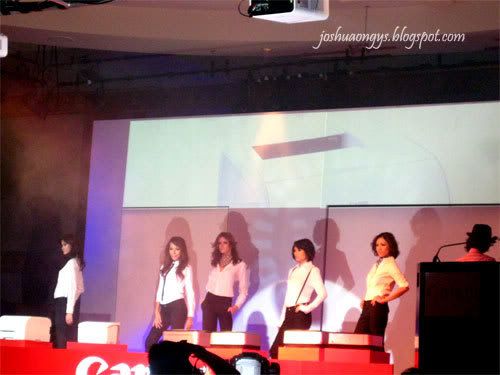 one of the MDG girls was there as well....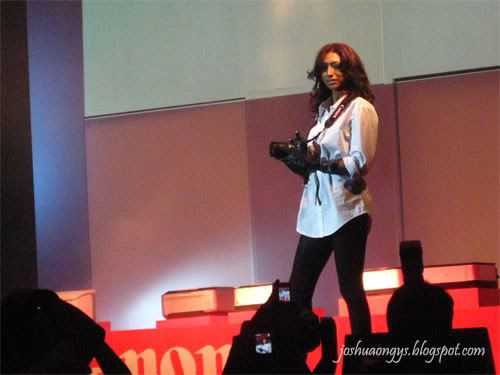 Alright, skip the models and focus on the products alright.
For those people who shares the interest of most bloggers, this might just be the thing for you
Canon
Compact Cameras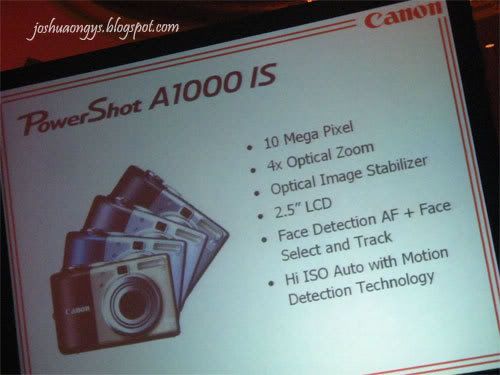 Power Shot A1000 IS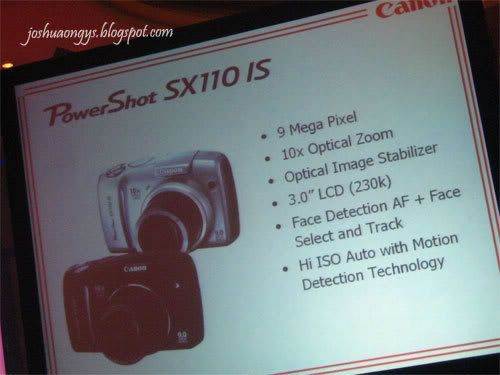 Power Shot SX110 IS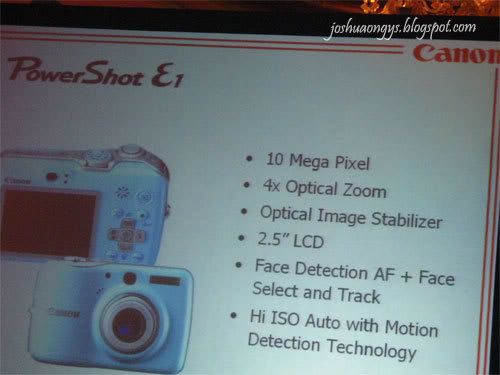 Power Shot E1
IXUS 980 IS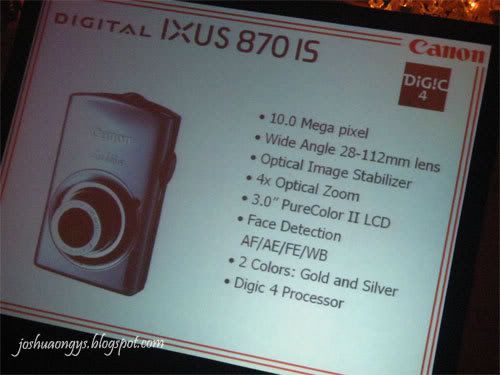 IXUS 870 IS
For more advanced photography users, these 2 is in line..
Canon
DSLRs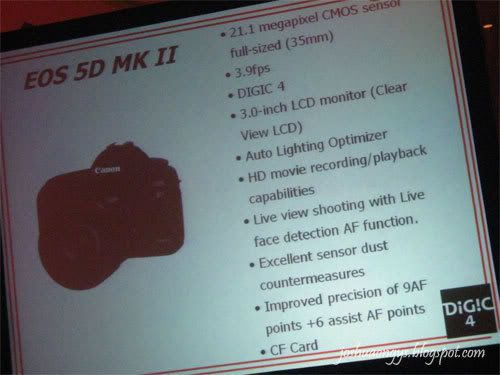 EOS 5D MK II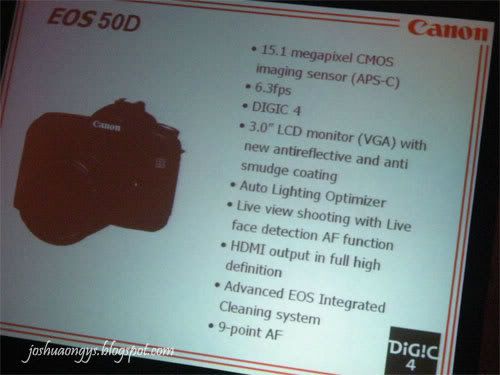 EOS 50D
For those who love making home made videos, you could consider this
Canon
Camcorders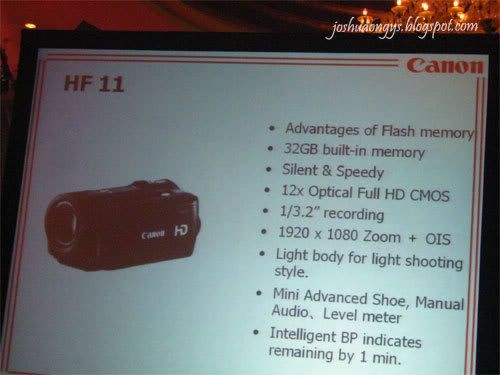 HG11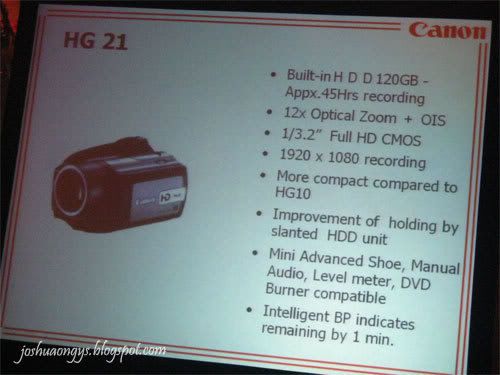 HG21
For
God
knows what reason, this is the first time
Canon
launching a series of totally new product which is the series of Binoculars..
so, for those who love spying on people, here you are
Canon
Binoculars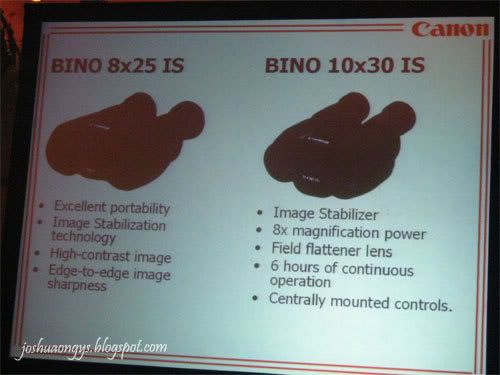 BINO 8X25 IS & BINO 10X30 IS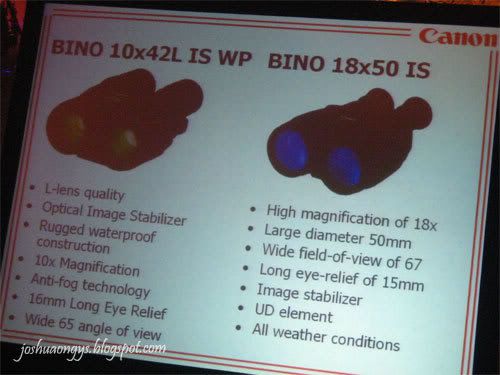 BINO 10X42L IS WP & BINO 18X50 IS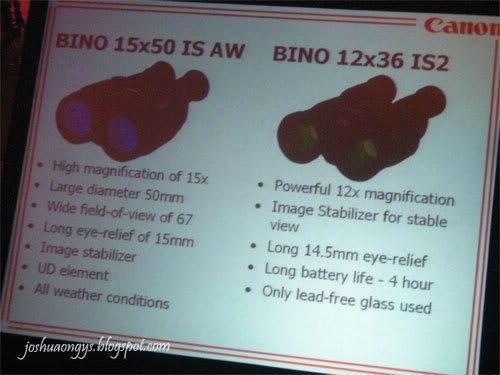 BINO 15X50 IS AW & BINO 12X36 IS2
Of course, these are not the only products there were scanners and printers as well, here is the numbers of Canon Products
1. 11 Cameras ( 9 Compact Cameras and 2 DSLR Cameras )
2. 3 High definition Cameras
3. 6 Binoculars
4. 2 Selphy Printers
5. 3 Single Function Printers
6. 6 All in One Printers
7. 3 Scanners
You could find more information on these blogs, Especially Stanley who blog about the full pricing of the 38 products launched.
Yatz
Goh Kel Li
Stanley Wong
Photo taking session is a must as well for such events and most of the time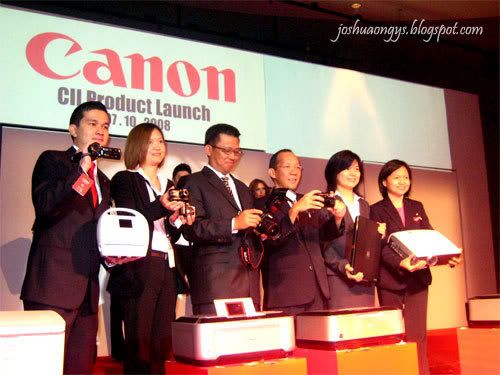 i will focus on taking such pictures below...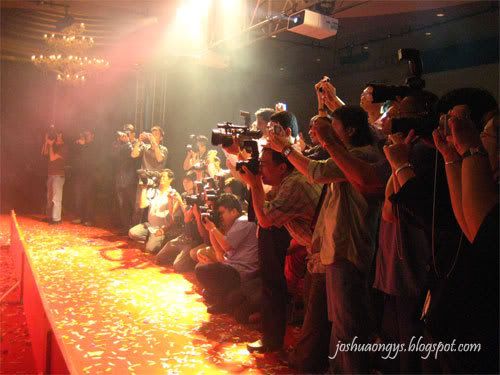 HAHAHA
, i just love doing so...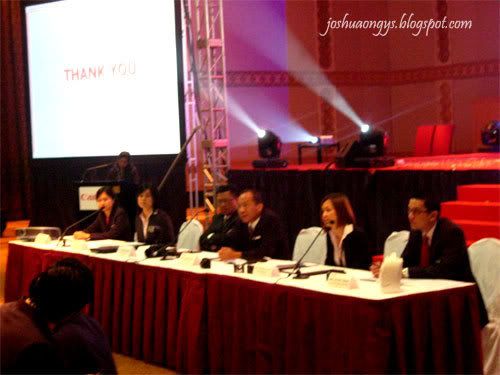 a
Q&A session
was conducted as well and with us bloggers being in a much more lower status than the celebrity blogger
kennysia
himself, we eventually kept our mouth shut and left the scene
=D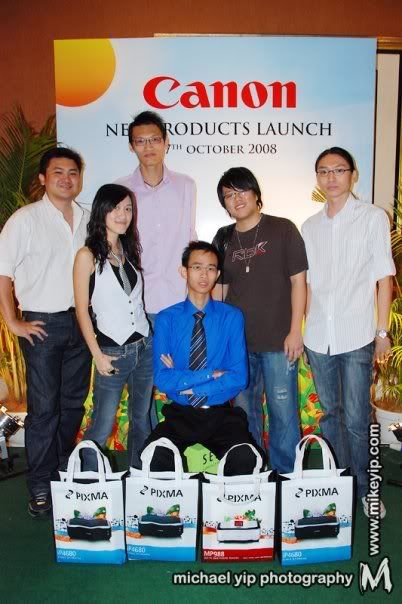 these are the bloggers there :
MikeYip
,
StanleyWong
, Me,
Yatz
,
Kelli
,
Thomas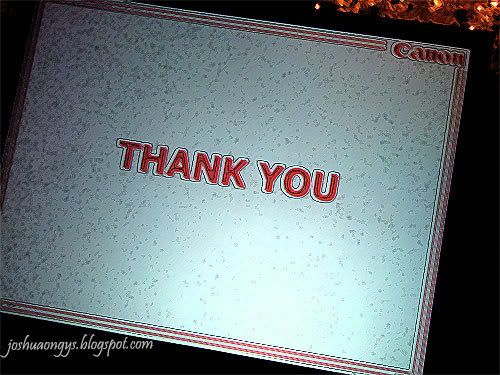 For more information, you could always go to
www.canon.com.my
to find more detail information on the 38 new products that was just launched.
Related Links :

Yatz on Canon Launch
Kelli on Canon Launch
Stanley on Canon Launch
*apparently
NatalieFong
was one of the model for Canon in that event and i failed in noticing her. =X