Was celebrating
Yew Weng's
birthday @
T.G.I Fridays
in
Curve
earlier in the night just now.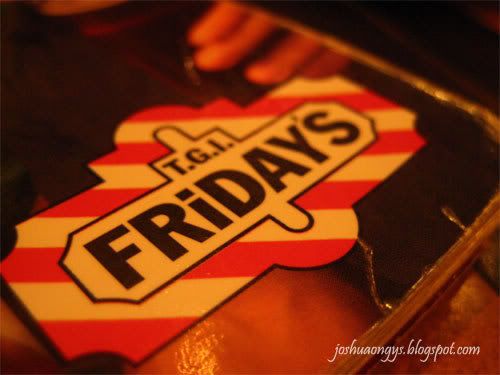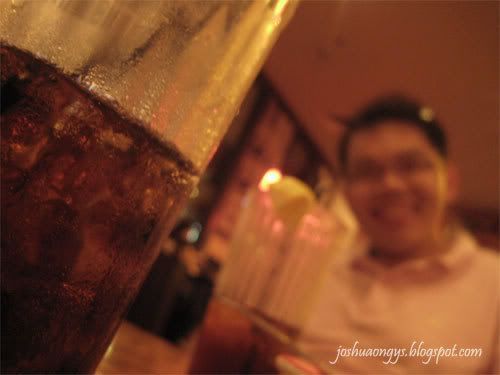 a simple dinner with a simple present and that's enough to put a smile on his face. *laughs*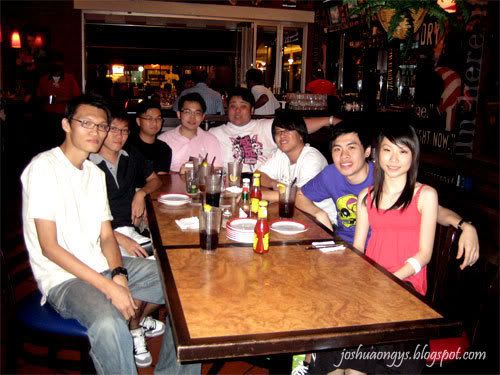 went for a movie after the dinner -
The Disaster movie
which is really a
DISASTER
.
O.O
anyhow...
Happy Birthday to Yew Weng!!!
xD
Rewinding back a few hours before the dinner, i was out with this girl whom i consider myself quite close with
hahaha
. She went to
Liverpool
for a short
Degree
program in the past few months and i've been missing her since then and now, she's finally back for good and yes at last i get to meet her today.
We talked about many stuffs, took many pictures and watched a movie -
Accuracy of Death
and i think its a pretty good movie.
=)
the whole meeting with her was pretty fun
hehehehe
. Enjoyed it pretty much.
=D
That pretty sums up my day oh and before if forgot, Industrial Training ended officially already and this week is the 1st week of my new semester in
TARC
.
wheeeeeee
Have to finished up a 20+ page research in these few days and i'm starting to have white hairs growing already.
*i feel quite weird actually these few days,
first it was yesterday that 1 person called me up to ask me out as he's down with his recent resignation of his job. Second, it was just now only that another different person called me up to ask me where am i and i guessed he need accompany as well because i came home finding out that he just broke up
. Sad Case. 2 Examples given is more than enough, it seems that many people are having a really bad time these few days. Thanks to the long break last week huh?
=X
Back to my research.
='(
* if any of you both do read this post, i hope that you'll be fine soon!!
tcare n God Bless