Its been quite some time since i last stay up the whole night. Went out with
Chee Hwa
and
Andy
since midnight for a few hours and came back doing my research till now. Came out with just a few pages and decided to relax. Darn.
Checked my mail and saw this picture sent by a friend of mine.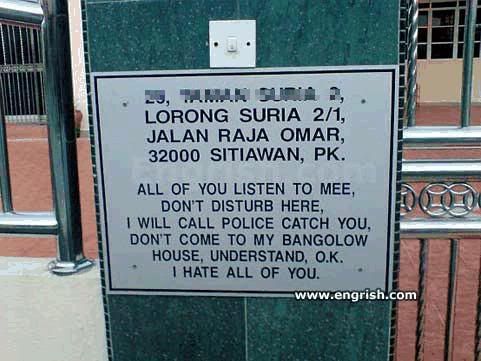 lmao. Made my day instantly.
=D
do head to
www.engrish.com
for more of such stupidity
hahahahaahaha
.
Enjoy the start of another weekend aite!!!!
xD
continue on my work........