On the 24th of
November
, a bunch of us gathered together and headed to
Bangsar
for another food review. Yes another food review, the same bunch of us that went to
SOULed OUT
on the 17th this month.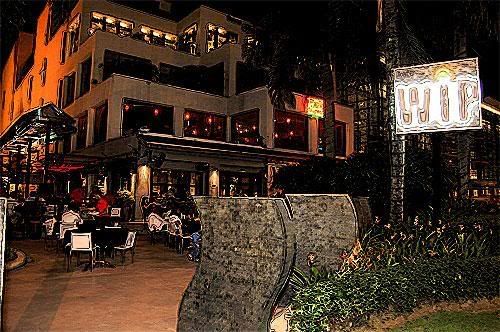 Just that this round, we have Erm 2 more new peeps.
=D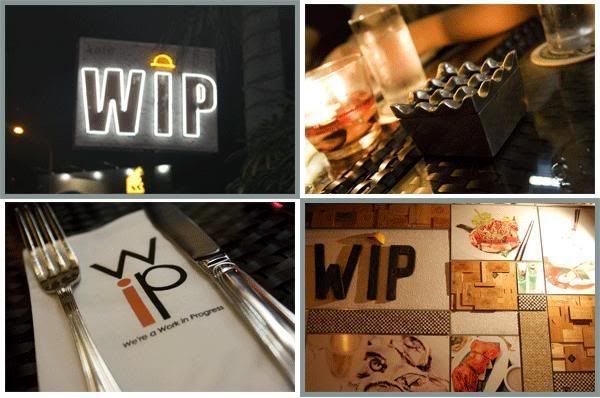 It was another fun session, a small little group where we enjoyed being with each other.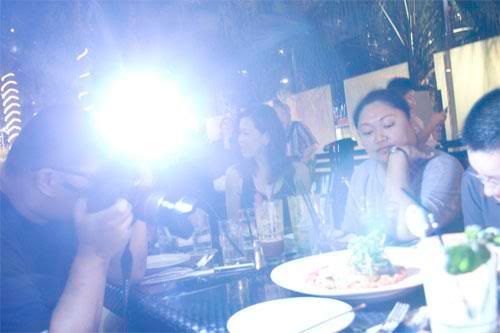 just that there's lots of flash that night.
LOTS
of them.
Alright, before the food, let me introduce the drinks we had there.
=D
THE DETOX JUICE DRINKS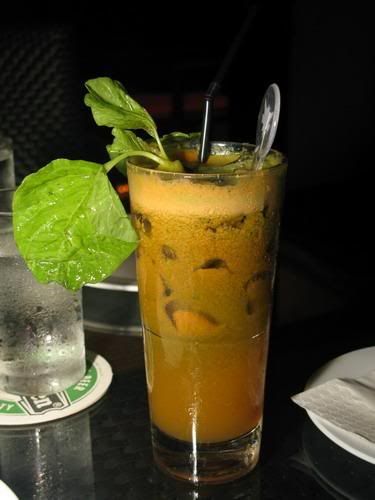 Gardener's Tonic
Rm17
Spinach, Carrot, Apple - Emulate Popeye's 20/20 vision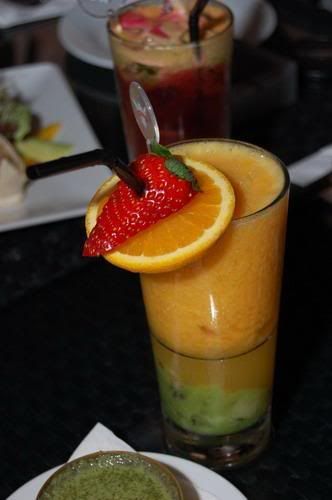 Bubbly Mango
Rm17
Kiwi, Orange, Mango, Soda Water - Great for vitality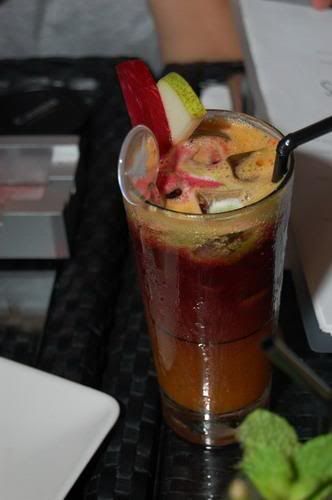 Stop Gap
Rm17
Beetroot, Celery, Pear, Carrot, Spinach - Good for both brain and brawn
Alright the detox juice drinks taste like Erm detox juice drinks and if you've drink one before, you should know what i meant. So, no comment.
=X
Its good for health though. Hee.
On the other hand, the cocktails were pretty nice.
=D
COCKTAILS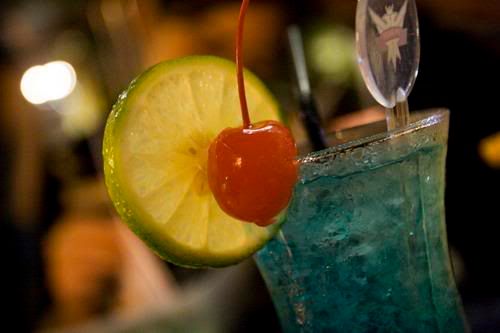 Blue Lagoon
Rm24
Blue Curacao, Smirnoff Vodka, Soda, 7Up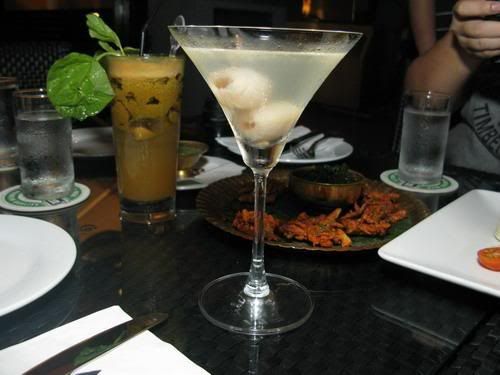 Lychee Martini
Rm25
Absolut Vodka, Lychee liquer, monin Lychee Syrup, Fresh Lemon Squeeze
Blue Lagoon
and
Lychee Martini
were pretty nice and i actually thought that the
Lemon Lychee Martini
at
SOULed OUT
was nicer. Maybe because of the lemon. Cocktails rawks when you found one that suits your taste.
and here comes the food!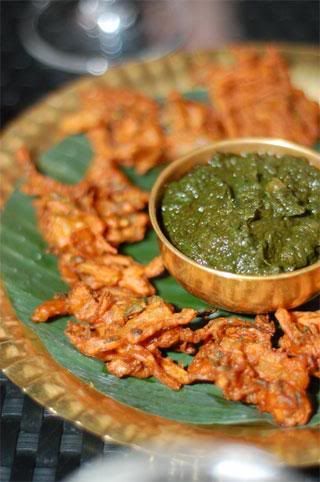 Vegetables Pakoras
Rm15
Fried Vegetables with spinach sauce
This is nice!! Pretty crunchy and eating it with the spinach sauce,
=D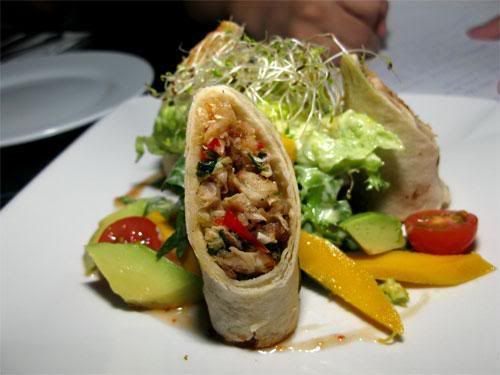 Cajun Chicken Tortillas
Rm16
Marinated roasted Cajun Chicken Wrapped in tortillas and accompanied with a salad bouquet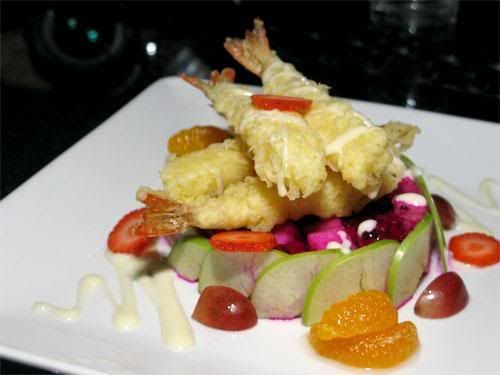 Tempura Prawn with Dragon Fruit Salad
Rm25
Warm and cold salad with a combination of tempura prawns and fruit salad
Both dishes above were served with salad and they are fairly nice.
=)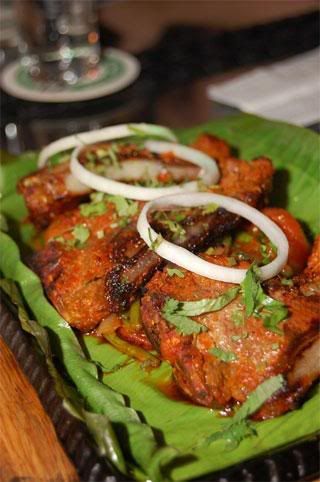 Lamb Kebab on Hot Plate
Rm29
Marinated Lamb meat cooked on a sizzling hot plate over a slow fire with fresh asparagus on the side
LAMB!!
I like this dish where it was served on a sizzling hot plate. The taste is just nice for me.
=D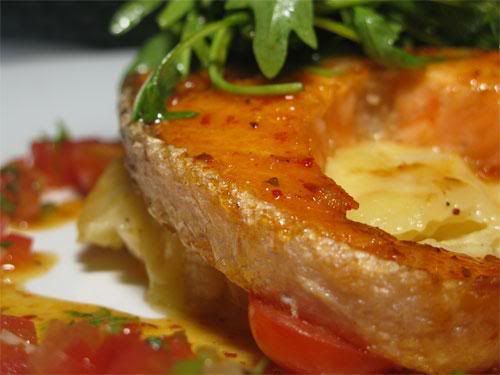 Salmon Steak and Wild Rocket Salad
Rm36
Norweigian Salmon Steak grilled to perfection and served with potatoes au gratin and fresh tomato salsa
Salmon salmon salmon is what i loved as well and this dish above is pretty nice.
=)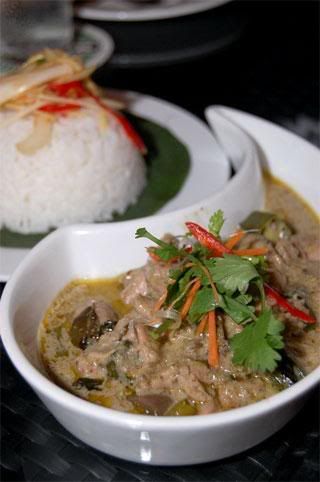 Thai Green Chicken Curry
Rm26
Boneless Chicken cooked in our home made thai green curry served with vegetables, kerabu mango and steamed rice
I remembered tasting
Green Chicken Curry
years ago and loved it since then, however this dish above is a little bit too spicy for me though.
=X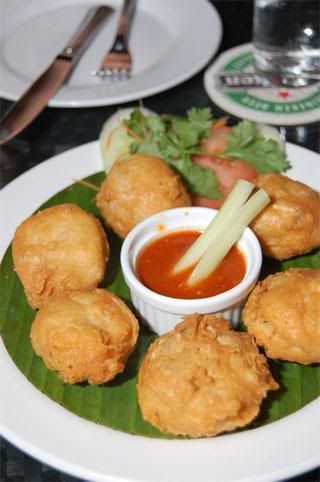 Tofu Puffs
Rm16
Stuffed with minced prawn mushrooms and mixed vegetables. Fried to a crispy brown.
THIS IS NICE!!
You should order it if you love these kind of dish. A simple little dish.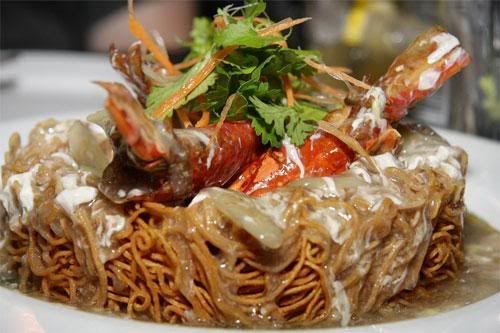 Sang Har Mein
Rm33
Our signature dish of fresh blue leg prawn in egg gravy, over deep fried wanton noodles.
Normal
Sang Har Mein
plate and now i wonder where in
KL
have the best
Sang Har Mein
.
Jalan Pudu
? Hmmm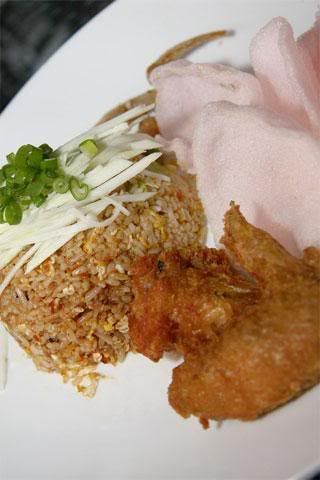 Nasi Goreng Petai
Rm18
Delicious and fragrant fried rice with petai sambal, comes with salted fish and chicken wings.
Nasi Goreng Petai, its been ages since i last eat this, the one served here in
WIP
is just nice though, i mean the taste.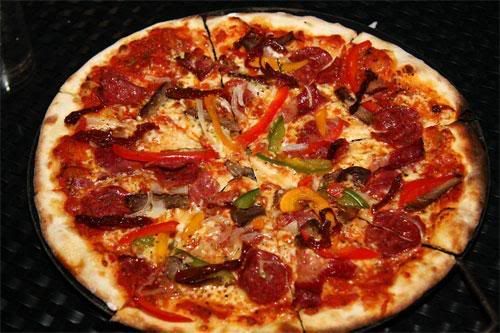 Beefy Pizza
Rm33
Beef Pepperoni, beef bacon, beef ribs, all beefed out
This pizza is all nice. Just one small little opinion that if the pizza have more pepperonis i would be much more happier hehe.

DESSERTS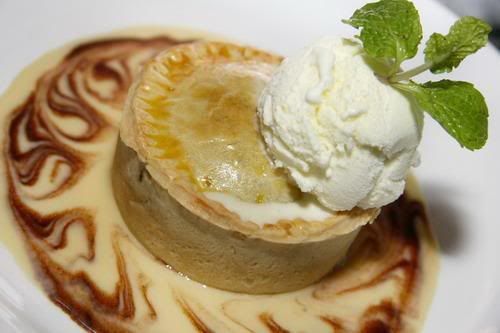 Homemade Apple Pie
Rm15
with vanilla ice cream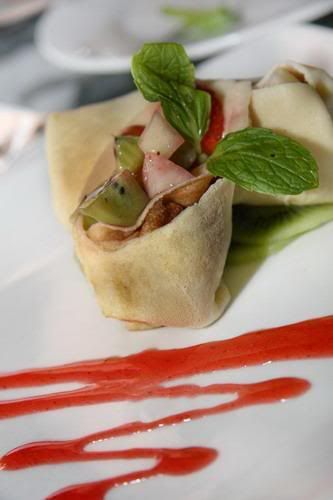 Organic Crepes
Rm18
with organic fruits and melba sauce
The desserts are fairly nice and other than that i have nothing more to say.
=D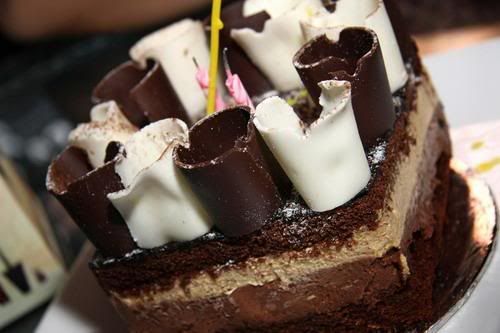 owh and at the end of the night we celebrated
Sidney
's birthday!!
HAHA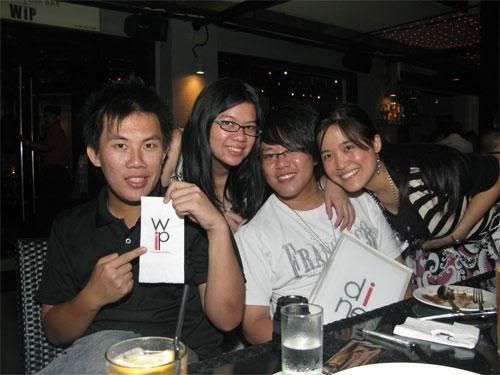 we enjoyed ourselves!!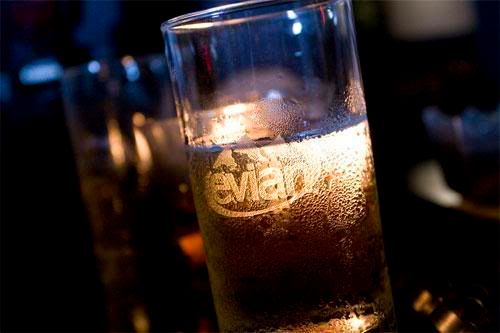 and i'm looking forward to the next session with them which i have no idea when will happen.
Haha
.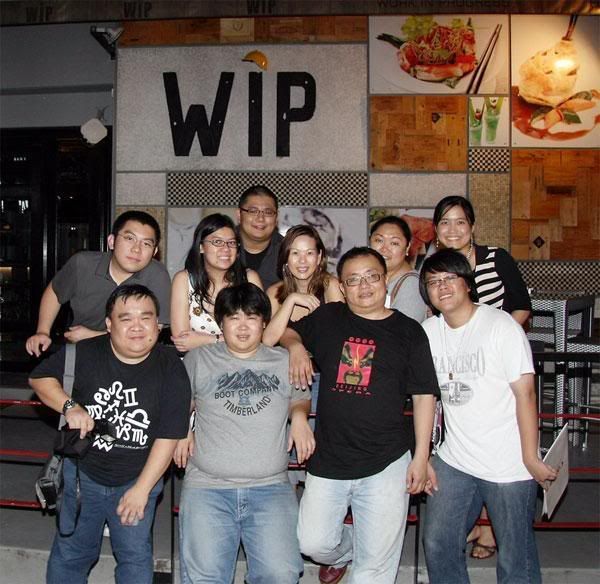 Bloggers List:
BBO(sidney) -
http://bigboysoven.blogspot.com
May -
http://foodylicious.blogspot.com/
Sue -
http://suemeifyoucan.blogspot.com
Kelvin -
http://wetwetwater.blogspot.com
Andrew -
http://drewnity.com
Jason -
http://jasonmumbles.com
Ken -
http://www.foodpoi.com
Chong -
http://c-onn.com
Address:
G111 Ground Floor Bangsar Shopping Centre
285 Jalan Maarof Bukit Bandaraya
59100 Kuala Lumpur
Contact:
03-2094 1789
Opening Hours:
12pm - 2am
*pictures credits to Andrew, Jason, Ken and Chong
(refer links above)