This very event actually ended like one week ago. On the 15h of
November
2008 there's this
KL Hip Hop Fest @ Modestos Hartamas
. Its a whole day event.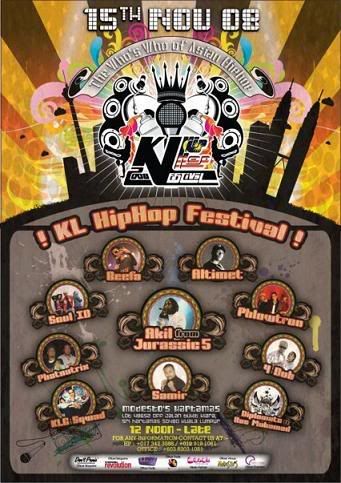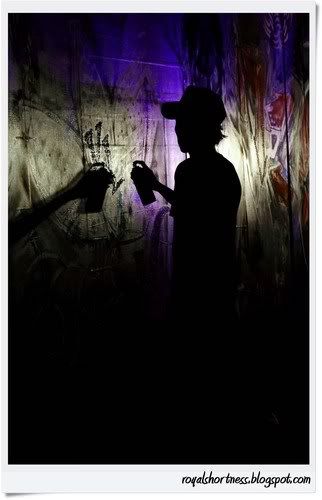 There's lots of activities like the
bazaar, MC's Talent & Open Mics, DJ Workshop, BBoy-ing showcase, Grafitti workshop, Open skate-park
.
There are performances as well
- Altimet, Reefa, Samir, Phlowtron, KLG Sqwad, Akil the MC from Jurassic 5 (U.S), 4Dub - Hydro Phonics, Shomori Pass (Thailand), Phatnatrix (Singapore), Diplomats @ Ras Muhammad (Indonesia), Soul I.D (Indonesia).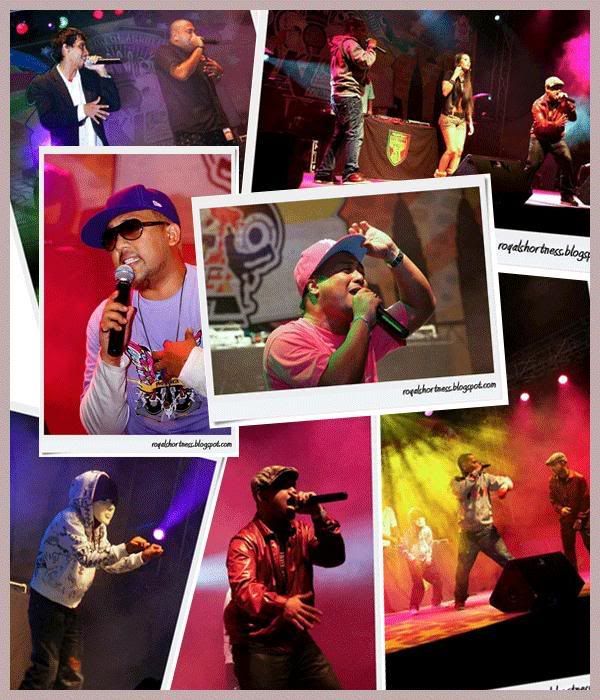 Though it seems like a promising event, it was not really what i was expecting. Not to say that the activities there sucks, nor the performances, the activities there were pretty interesting if you ask me and the performances was great!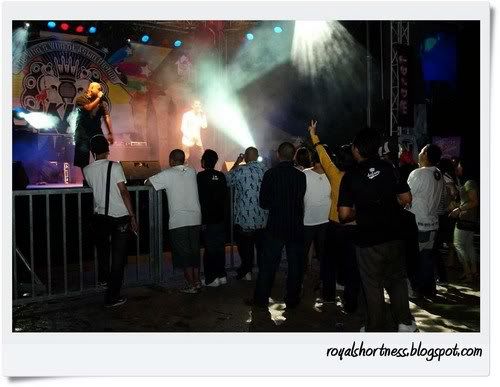 Just that the response on this event itself is.... how can i put it to words...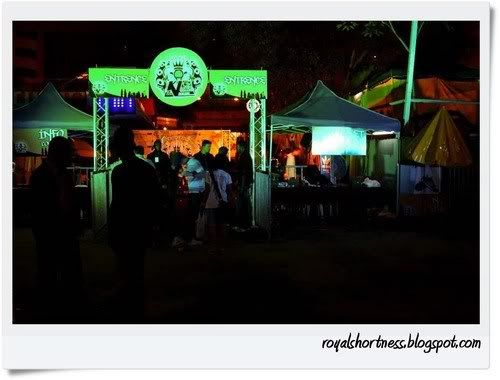 It is pretty poor. The response is...
=X
Seriously, except for the publicity, its really a good job by the organisers i would say. It's not easy to put up an event combining workshops/activities and with performers from other countries as well on one date itself. I know because i was partially involved in a few events planning before in the past.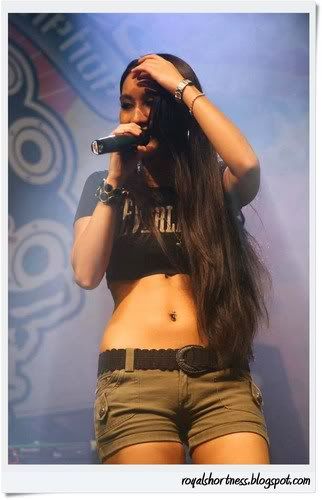 I guess one of the reason why the response is bad is because of the admission fee as well. It's
Rm55
before the event and
Rm65
on the day itself.
Pretty much for an event goer in my opinion.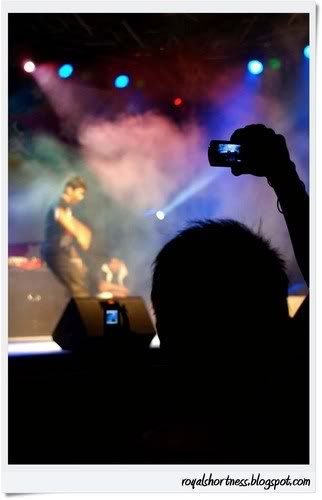 Other than that, everything is pretty good.
=D
Hope that it'll get better if ever there's one next year/in the future!!