Old School Party
will not be Old School Party without all these stuffs.
Do you remember
having a toy you loved so much that you brought it out whenever your parents bring you out, be it going out to dine or going to shopping malls to shop.
Do you remember
lying down on the bed the whole day reading comic books and falling asleep eventually.
Do you remember
fighting and shouting with your siblings over a toy you love so much u refuse to share with your siblings.
Do you remember
crossing the road in front of you school or walking pass a small pathway to get to the snacks, the shining cards, and all the tit bits and etc during your primary school times.
of course there were more moments that was so deeply sealed in our minds.
Seriously, I was pretty impressed with everyone bringing their stuffs to this party.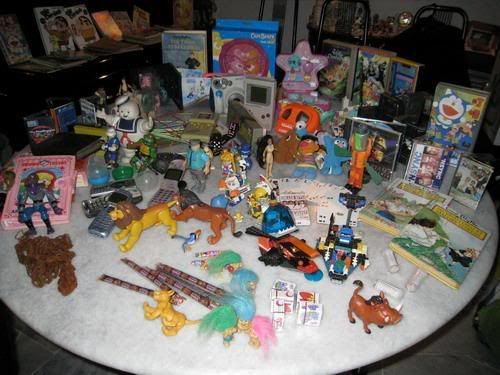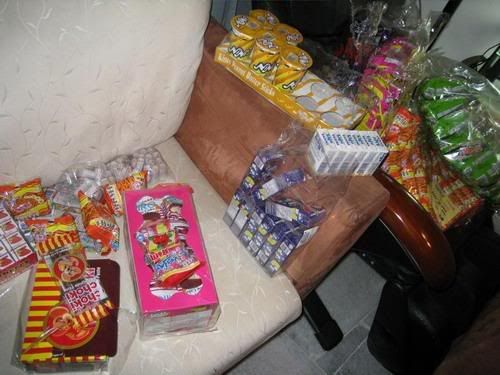 The toys , the snacks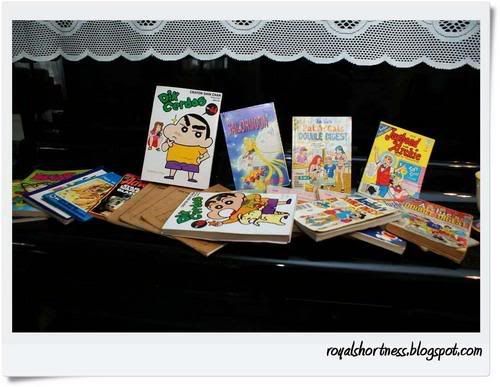 and of course the comic books with other misc stuffs.
=)
Other than good job, i have nothing else to say to
these peeps
.
just view the pictures below yeah, not much words though..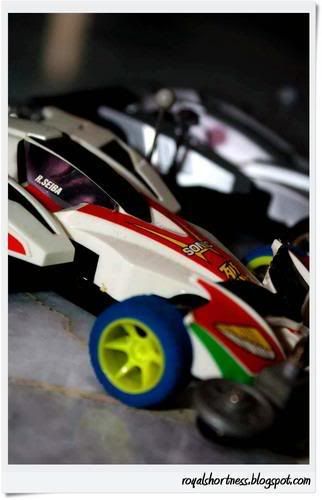 Remember the tamiya/diamond cars you use to played? With engines and wheels and a whole lot of modifications you can do with it??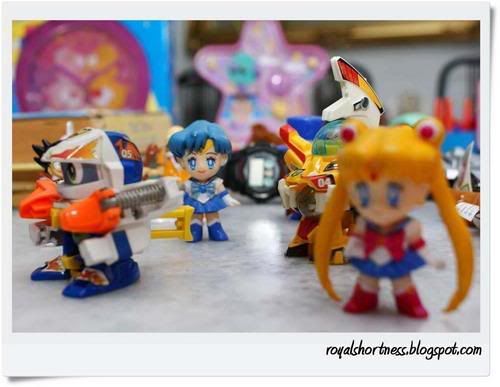 The various toy figures that we use to play and fight over with.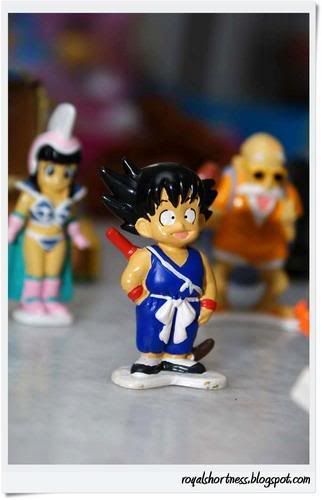 Young Son Goku and some of the characters from Dragon Ball.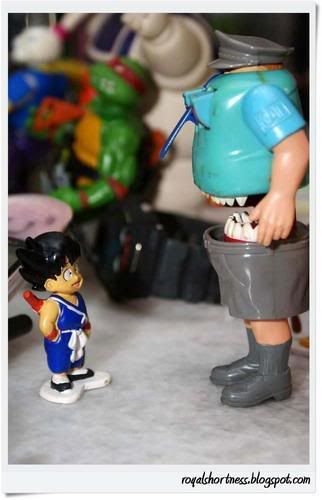 Son Goku looking at a character from Ghost Busters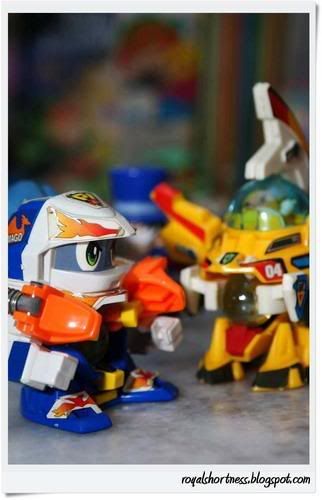 BB robots or what d arh forgot... hahaha o.O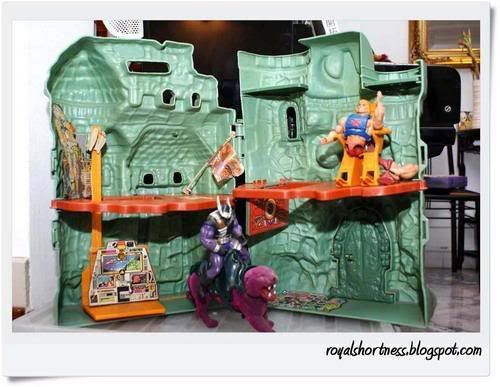 He-Man in a house with i don't know what else.... hahahaha
Argh... i forgot what is this as well hahahahaha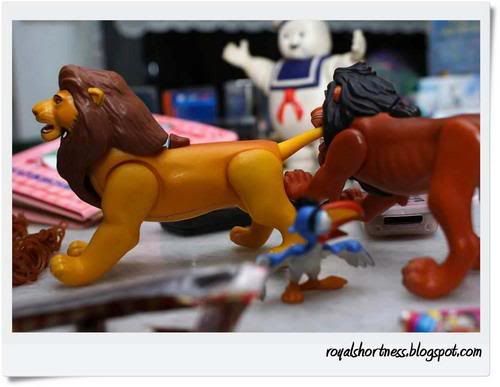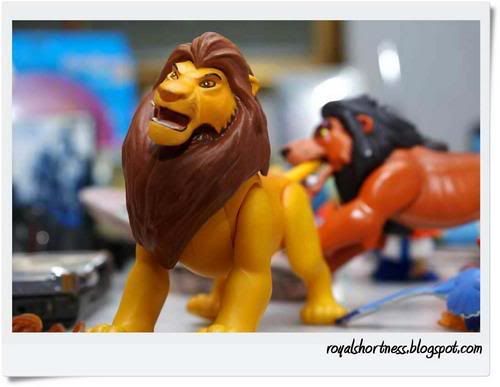 Simba and his uncle i think.. from Lion King!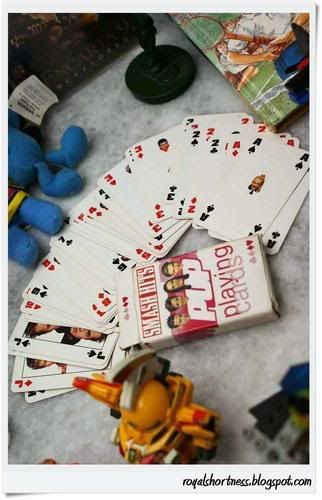 playing cards!!! wheeeeee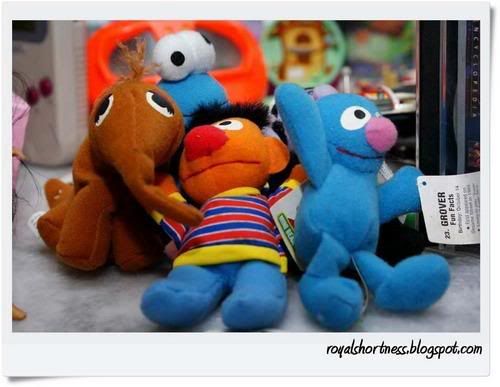 Sesame street right?? hmmmm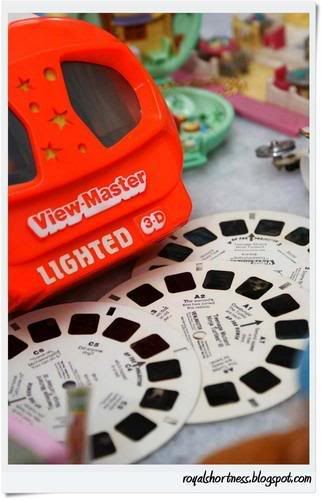 this is really classic hahahahaha damn classic!!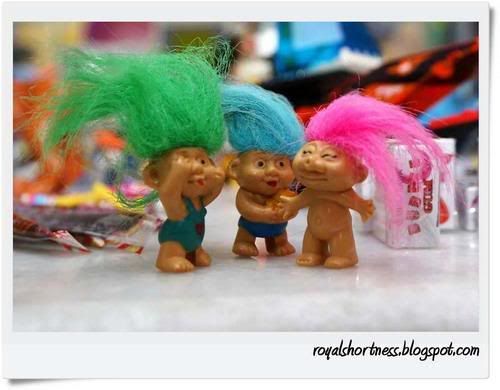 i forgot what is these also.....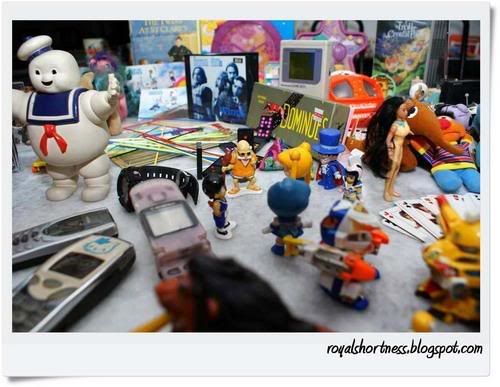 other misc stuffs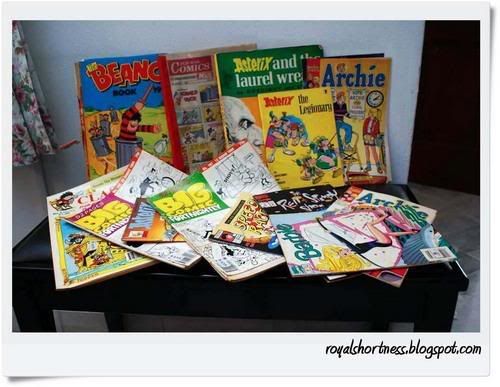 the comic books!!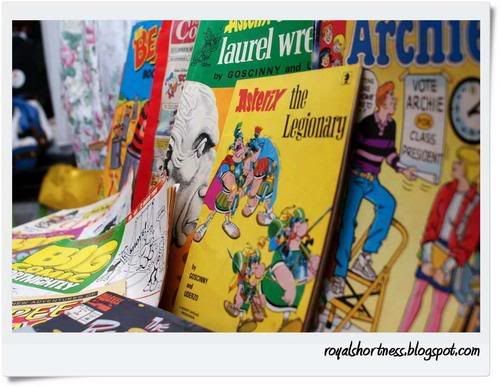 well, these are not the comic books i used to read when i'm young, i read those from
Japan
ones hehe..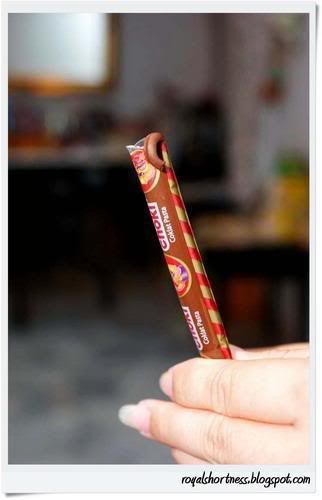 and yo!! the snacks!!! hehehehehhee in fact, now at this time when i'm posting this i'm having
Ding Dang
and
Ligo
.
kekekekekekkeke
xD
*there'll be other parts coming up