Was out on a random "
YumCha
" session with a few
PKs
which totally made my day as we were laughing hard on all the lame stuffs we talked about.
Lots of lots of topics were talked about and we had a good time together.
Some topics are really serious sensitive issues which involves religions and beliefs which some of them we had a good laugh at and some of it we just shook our heads with disagreement.
Anyway, one of the short talks that we had is about the US elections. I'm pretty sure every one of you out there knows that f
or the first time in history a Black Man actually wins the US election and was voted by the people to be the MAN in the WHITE HOUSE
.
If you go back time and ask the Americans on matter, you'll have the blacks calling you psycho and the whites rewarding you punches & kicks almost immediately.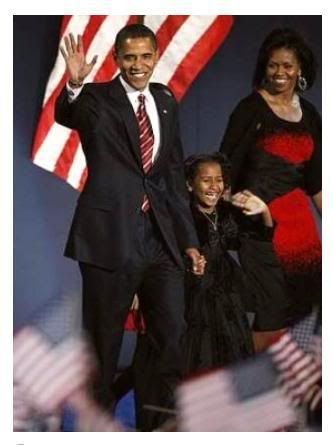 We sure know that now its true. It already happened and its on every single headlines around the world. The
Americans
actually rejoiced with it along with many people around the globe nodding their heads feeling their happiness.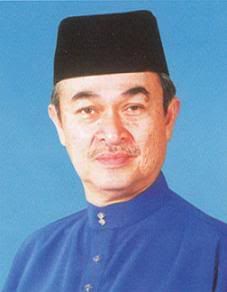 The People in Malaysia??
I bet that there are thousands or even millions of
Malaysians
are starting to dream of having a
NON-MALAY P
rime
M
inister!!
If there's a Chinese or Indian or even a person that's from the minority race in Malaysia that is capable in helping the nation taking care of the people defending their rights making the day a brighter day for Malaysians
....
WHY NOT??
People will still be skeptical on this matter on a
Non-Malay
Prime Minister in
Malaysia
's Future but it happens in
America
, so i will believe that it will happen.
Its just a matter of time
. Just go and try google the history of
America
between the
Blacks
and the
Whites
and see how serious was their issues on racism.
For our country now,
Malaysia
which have
LOTS OF MALAYS
complaining the government, its just a matter of time. Maybe 100 years.
HAHA
Let me tell you what...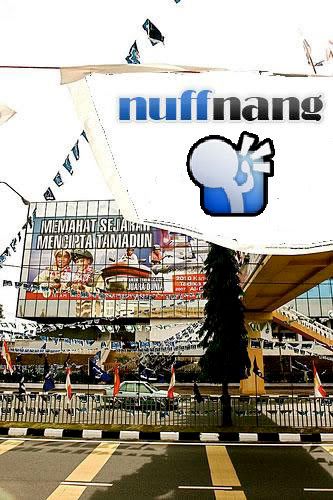 In the next Election, i will cast my vote for Party "
Nuffnang
"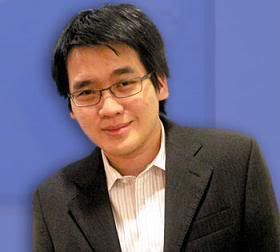 and i will fully support
Timothy Tiah
for the post of next Prime Minister of Malaysia!!
*if la got such party hah
"


And on the business plan, a modest target of 300 bloggers within 3 months had been set.

Even with those targets, there were skeptics, not least the two initiators.

Nuffnang.com.my was launched on 27th Feb 2007 and within the first 3 days, had signed up 300 bloggers. Nuffnang.com.sg was to follow suit 2 months later on the 30th of April.

Today, there are 40,000 bloggers in both countries, and Nuffnang has received publicity from all corners

Why?
You try starting your campaign and project through the internet and gain supports from 40,000 people less within 1 year lah, see can or not!!!!
Yes
Timothy Tiah
is a
Chinese
but
No
i'm not a racist! Seriously I'm
OKAY
with
Indians
or people from other race being the prime minister of
Malaysia
.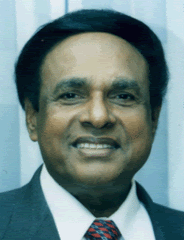 Of course not this guy above la, but other people. and when that happens, i believe those graduates that have already gone to overseas for good might move back into
Malaysia
and settle down here.
After all,
Malaysia
is a really nice place with lots of good stuffs compared to hundreds of countries over the world. Just that the people who are governing loves playing "
Masak-masak
" and ignored what they see and hear.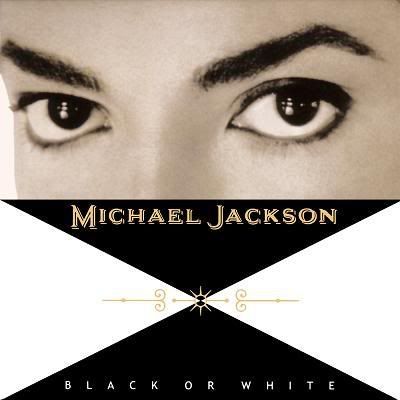 Oh and back to the US election, the happiest person will definitely be
Michael Jackson
himself.
=)