All these years, more and more websites have emerged and successfully grab the attention of internet users with the rising of blogs on the internet all over the world.
Sites like
Digg
,
StumbleUpon
,
Technorati
,
Alexa
have been around for quite some time and they serve as a superb side tools for many bloggers
IF
you know how to use them.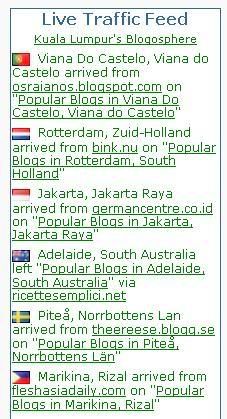 Just only, i was checking Feedjit statistics and i found something rather interesting. A different idea by the team in Feedjit.
Feedjit Geoblogosphere was launched by the team not long ago.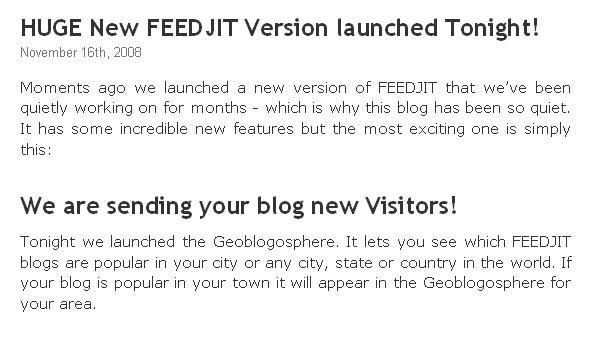 Eversince
Feedjit
surfaced on the internet, thousands/millions of websites/blogs worldwide have been adding their widget onto their sites/blogs and Feedjit have used all the statistics altogether and come out with a system to track
RELEVANT/POPULAR
posts on different Cities.

Note that, different
CITIES
not
COUNTRIES
.
On the 16th of
November
2008, they had their statistics. So when i logon to Feedjit on my computer where i'm located in
Kuala Lumpur
,
Malaysia
, i'll see many "so called" relevant post that Feedjit system came out with the statistics they gathered.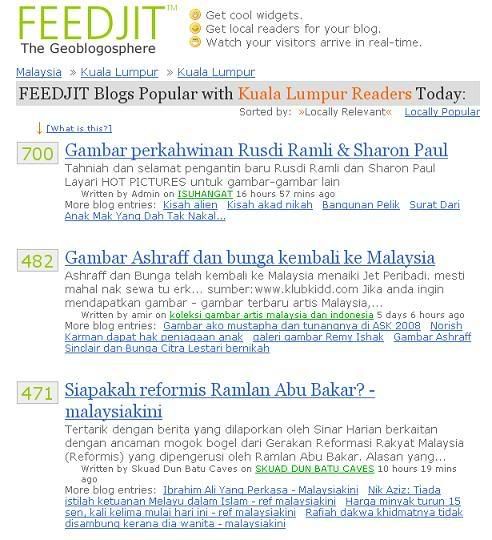 I do find the concept/idea pretty interesting if you ask me. I do not know what you think about this but for me its still new and will this whole thing by Feedjit become into something bigger or will it disappear over a period of time?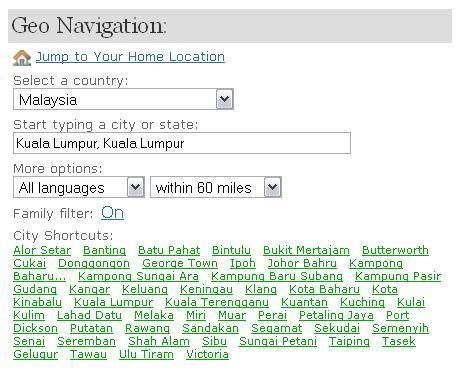 That's up to you and me to see.
=)
Related Links :
Feedjit.com