Since ages ago, there are lots of cooking television program that serves as guides to those viewers at home. One well known program which is similar in
Malaysia
is "
Chef Wan
" and thats many years back.
And along the years, these cooking program have evolved in some ways. Such programs, most of them that gets attention from a big range of viewers are the ones with competitions, dramas and there are different themes each episodes.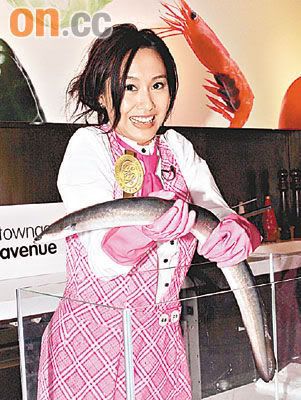 Of all these kind of entertainment/education television programs, i only followed one closely before.
The one that was aired in
Hong Kong
that features different female artist each episodes where the few female artists will compete and come out with the best dish according to theme.
The lady iron chef (
美女廚神
) is the name and that whole series went on for only 2 seasons if i'm not mistaken.
Of course, that show is more towards entertainment purpose where i watch because of the various
Hong Kong
artists featured.
and do you know one of the earliest "
cooking drama
" television show that have made a name can be traced back to 1993 and its from
Japan
.
Iron Chef Japan
is one of the most famous cooking show that have gathered a large amount of viewers and fans all over the world and
America
even adapted the series and came out with
Iron Chef America
.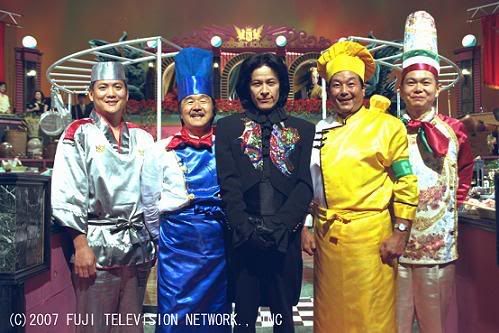 Anyway,
Asian Food Channel
,
the region's only 24-hour food channel dedicated to airing the best food and lifestyle programming from around the region and around the world will be bringing

Iron Chef

in and airing it on

AFC

.


AFC

will be featuring competition between some of the world's greatest chefs as they compete against each other in the over-the-top Kitchen Stadium.
So, for the foodies around that some of them might be a die hard fan of
Iron Chef
, this should be a good news for them!
xD

Iron Chef premieres on
AFC
on Wednesday, November 26 2008 at 10 pm.
For your information , AFC broadcasts on:
* Starhub

Channel 69

(

Singapore

)
* Astro

Channel 703

(

Malaysia

)
* First Media Digital 1

Channel 76

(

Indonesia

)
* Prime Indovision

Channel 22

(

Indonesia

)
* now TV

Channel 527

(

Hong Kong

)
* Skycable

Channel 58

(

Philippines

)