Not long ago, i added this person on Facebook whom i knew a few years back through some dance event.
and i chatted with him on
Facebook
and the conversation went on like this.
4.50pm MrH
Helo Mr Joshua, long time no see
4:54pmJoshua
hey hi hahaha yea very very long already
since ermmm when ar dance conference?
4:55pm MrH
I see you have grown into a handsome young man now. Me, age really catching up
4:56pmJoshua
i'm not hahaha you've been cheated by pictures
4:57pmMrH
Well, still ,when you are young , you tend to look better
4:58pmJoshua
no... i have lots of pimples O.O
4:58pmMrH
Getting matured then
4:59pmJoshua
hahahah dats what most ppl say
4:59pmMrH
Dont worry lah, girls dont care about pimples one, they care about what you have in your poket
5:07pmJoshua
hahahaha which i dont have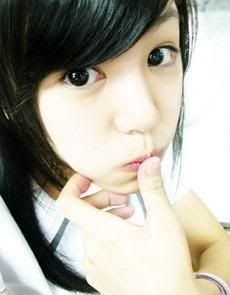 It was a short conversation and it ended there and i had a good laugh then and then.
So what am i trying to say here? I'm saying that nowadays, the world around us have change very much and its really really different from what we used to listen - those grandmother love stories of ages ago which are really really very encouraging, inspiring that gives you hope in a relationship.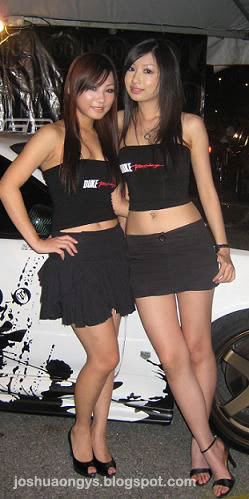 Story like a girl and a guy insist in getting together, having their own family despite their poor condition and environment, especially financially, both of them didn't give up on each other and they went through the hardships together.
Girls nowadays are really pretty materialistic. Though not all but
MOST
of them are.
Lets not say about other places, just in
KL
alone, for guys, you don't have a car, you don't have money, the percentage of you getting a girlfriend
AND LAST
for a long time is extremely low. You need money for everything. In most cases, the girl will expect the guy to pay for everything whenever they go out, everything including petrol money, money for food and the money to buy other misc stuffs. Slowly, girls from other states are also having the same mentality already.
BARE
in mind, it's a relationship and it is in
BOTH
ways.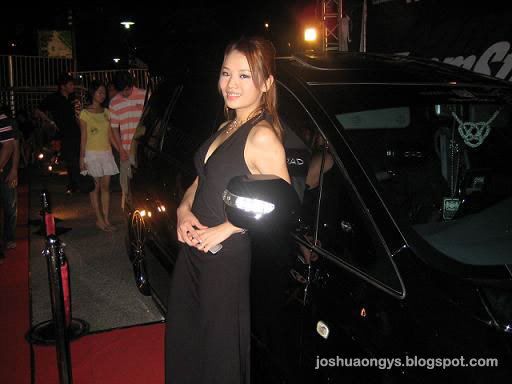 I've heard about a girl that have a boyfriend that loves her very much and they are both quite a couple among their group of friends. But this specific girl, though admit loving the boyfriend very much, and they were happy together, all of a sudden, she dumped the boyfriend and went to couple with a rich dude who beats her up occasionally and the rich dude is pretty "
flowery
",
AND STILL
the girl don't want to go back to her ex-bf even though the ex-boyfriend said that he don't mind getting back with her.
and there are lots of stories out there which is similar to this which i'm sure you've heard of it before.
I understand that girls want to find someone whom they can count on and is financially stable,
but in life, everything can't be perfect. Furthermore,
THESE
so called guys whom girls normally think
THEY
can count on and is "
financially stable
" nowadays are normally those spoiled kids who is spending their dad's money like water and these girls are stupid enough to think that
THEY CAN CHANGE THEM
!!
It's not a wrong thing to find some guy like that, but do look around before you aim for "
gold eggs
". There might be suitable guy for you around, though not very rich but is financially stable and these guys are able to give happiness.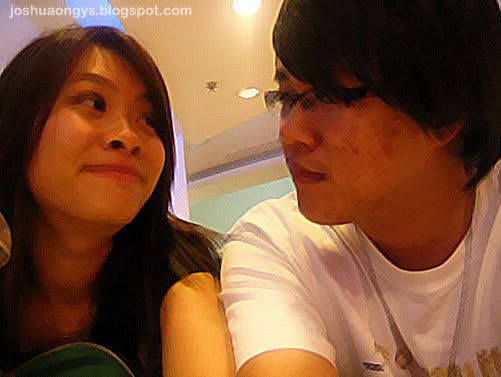 Of course, there are still girls that are totally different from what i said above, girls that are so rare nowadays that most of them are already taken, some are even married leading a happy life.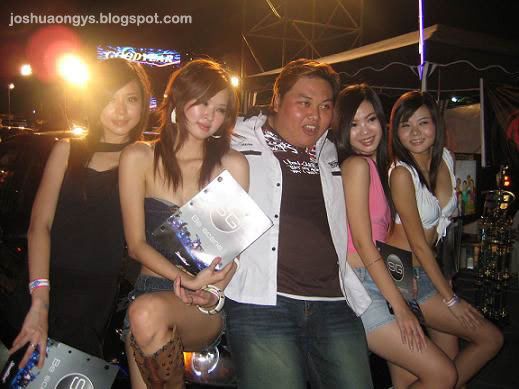 and adding on on that, of course there are guys that are such a "
lubangbuntut
" that they don't appreciate those girls that have been there for them.
i'm not in a position to say
ALL
girls are like that but from what i see, most of the girls around are like that.
=X
Why did i write in a way that you might think i'm biased is because i've seen many guys around me, guys who are really good, guys who will surely be loyal to their gfs if they have one but failed in getting one because the girls around them are somehow like what i've said above.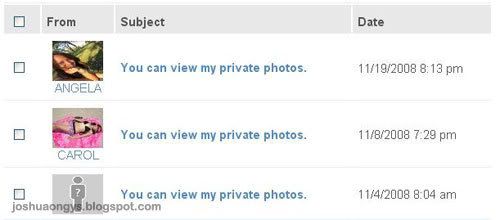 By the way,
Friendster
is really getting more and more crappier.