I've always wanted to go to places at night where there's a band performing and its not like a concert kinda function, just a small little place with a few friends feeling all cozy and comfortable.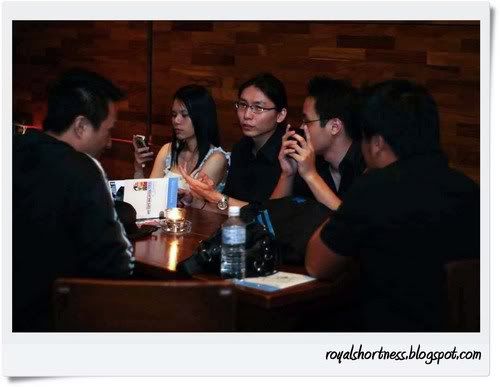 and frankly speaking, i totally have no idea that where in
Kuala Lumpur
have such places to hang out in the night. Even if i know my old group of friends won't have the same interest as me and go to such small scale events.
Going alone sounds pretty sad as i would most probably be at one little corner and rather than enjoying myself, i'll be emo-ing.
Lolx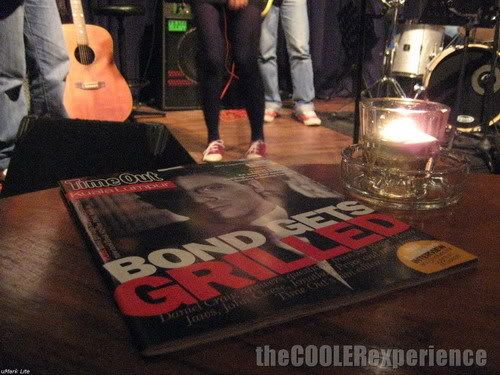 and so, when i got to know that last week, there's this
Time Out KL event : On The Up
which features local bands.
Immediately, i thought to myself that i must attend it
. Furthermore, some of my friends will be going as well.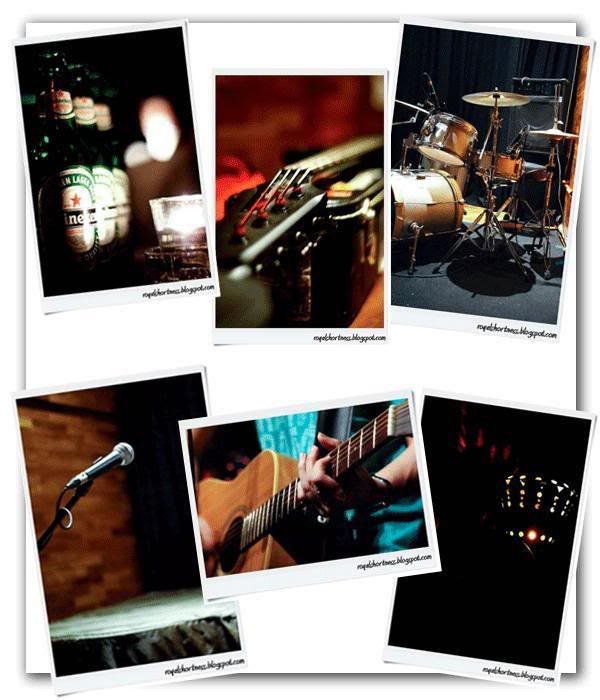 and it was a fun and awesome session. Really really awesome session.
This is the first band that performed that night.


An Honest Mistake.
They were pretty okay actually and in fact i think most guys eyes were on the female guitarist
lmao
.
YES
that includes me and i won't deny it. I find girls who can play musical instrument a bit more interesting.
=)
* my girl can play piano and sing well gahhahahaha =D
Well, the band itself, will it be an honest mistake itself or will it be a mistake that people don't notice them in the local scene, all that, that's gonna be judged by time.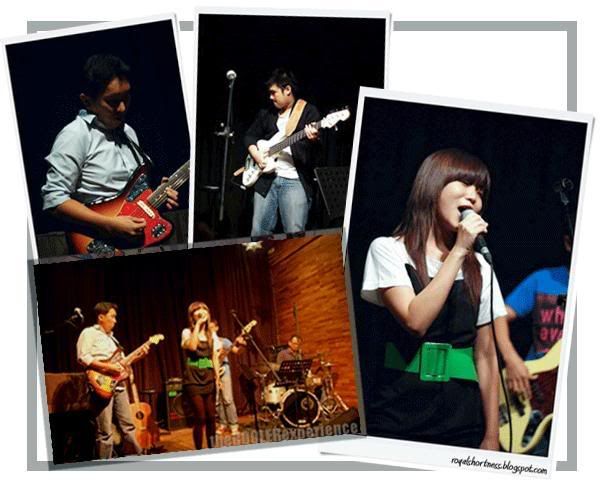 The next band that performed is quite some band over at
NOKIA IAC
. First introduced to them during the
Nokia IAC event
@
Zouk
a few months back and then saw them again during
Nuffnang Halloween
party.
Alaling and the Kaya Koks.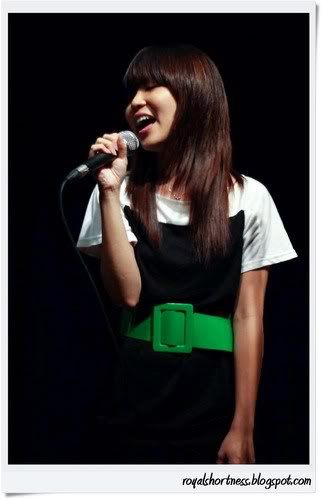 This is a band i like since
Nokia IAC
times and i just love
Alaling
's voice.
Hope that more people will notice this band in the future.
=D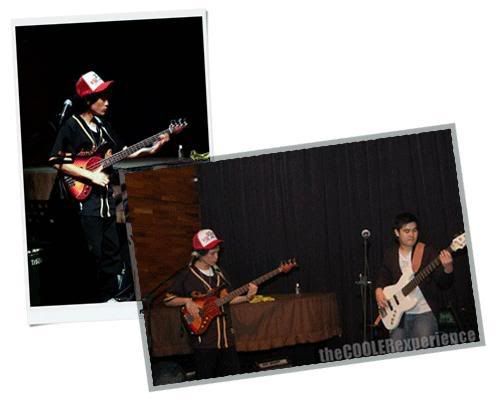 The next band is a newly formed band
The Bassment Syndicate
I have no idea that whether they have a singer or not but that night they appeared as an instrumental band.
2 Bassist and a Drummer
.
Awesome? No but just nice. =D
i do think that one of the bassist have problem playing along the other 2 people but overall they are fine.
Well being a noob musician myself, i don't really have the qualification to judge people.
=X
As usual, in most events, big or small, they will save the best for the end and this specific band actually have really good musicians in it and the singer they were pretty good.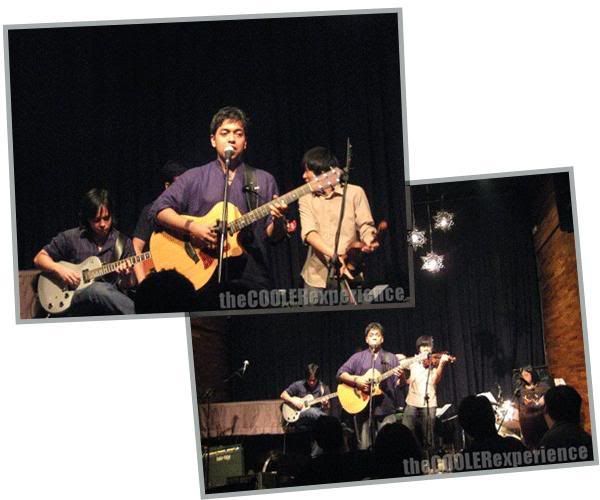 Rendra Zawawi
and Band
The musicians were good and i think that
Rendra
's voice is really good but not much people out there would appreciate that type of voice though.
and that's the very last band of the night but there was a surprise for the people that night.
Though i don't know about this person, she actually is quite someone over the internet.
Apparently, this girl was born with a voice from the old times and she can really make you go
OMG
with her voice.
A singer/songwriter who have 7k subscribers and 175k channel views on Youtube
.
O.O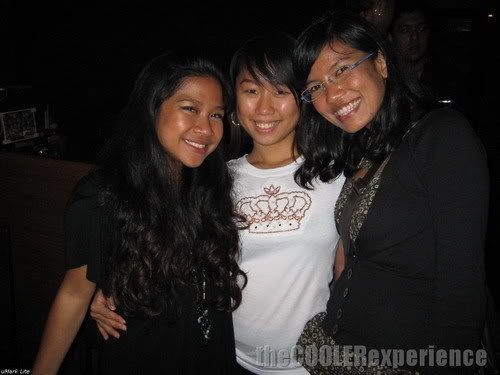 leftmost girl -
KokoKaina/Zee Avi
So yea, do go online and check out the bands and individuals mentioned above. Support local music.
They aren't as bad as we think and in my opinion,
some of their voice are even better than some famous artists out there in the overseas
, just that in
Malaysia
.......... I shall not continue what i think.
=X
Seriously, that's quite a good job to
TimeOut KL
featuring local bands so that more people can get to see how the scene is in
Malaysia
esp. in
Kuala Lumpur
.
I enjoyed myself. Am Looking forward to the one in
December
!!!
After all, Local Bands Aren't Bad At All.
xD
*do head to
Nigel's blog
to view some of the performances that he recorded!
*pictures credits to
David
and
Fuzz
.