Yesterday night was awesome
, was out @
Souled Out
in
Desa Sri Hartamas
for a food sampling review session and i didn't expect to see some specific person there. Haha. Even bumped into some other bloggers as well and it was a fun night!!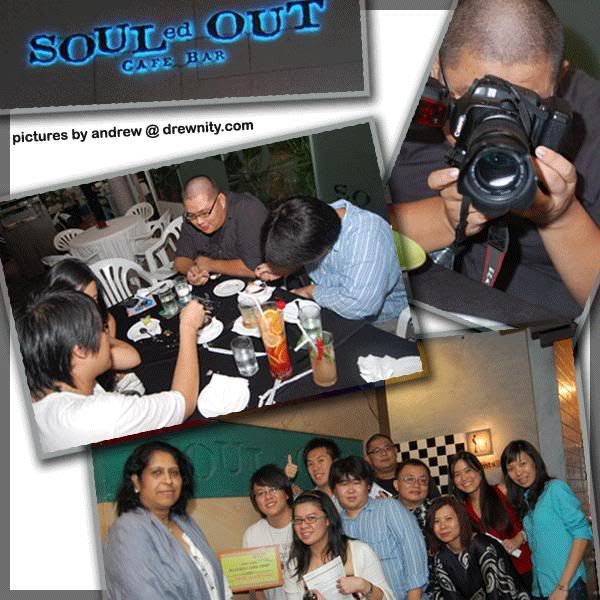 Great food, great service and most importantly great company.
Will blog about the food in a short while(
you won't want to know what's my definition for a short while xD
)
so yea, that's yesterday night.
tonight erm, tonight is a bit though, i don't understand why when i'm damn free nobody will call and ask me out but when i have someone calling me out, then there'll be others calling me out on a different occasion....
ON THE SAME FREAKING PERIOD OF TIME.
Alright, skip that haha.

This is the what that's going to happen tomorrow night.
2 weeks ago,
TimeOut KL
had a comedy night and tommorow
TimeOut KL
will be having a music night.
Both nights are there as a platform for local talents to display what they have in hand.
As for tomorrow, the details are already stated in the image above and the local talents that will be there tomorrow are :