On labour day itself i went to
the Curve
with my friends wanting to watch
Iron Man
. Upon reaching, we were hungry and we headed to this Indonesian Food Outlet - Waroeng Penyet. My friend kept telling us to go to this place as he read about it on
KYspeaks
.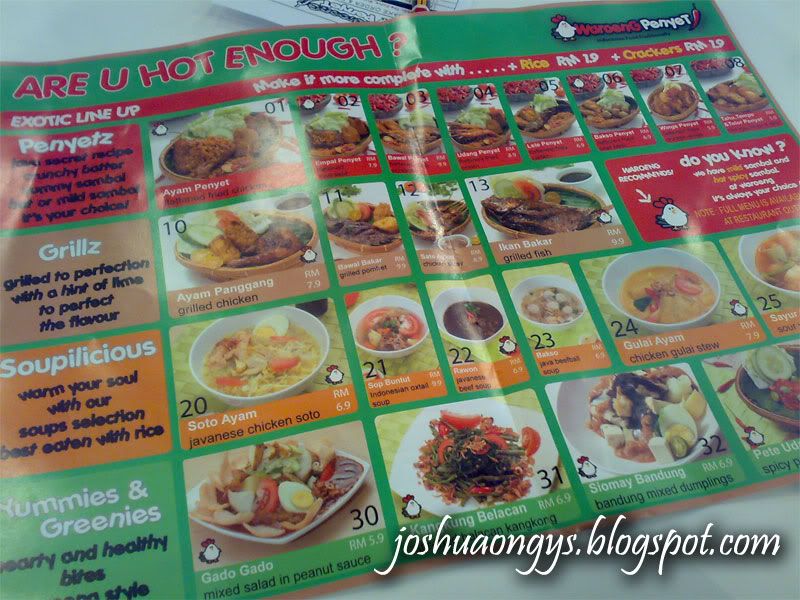 the food pictures looks good enough for us and they have quite some choice for us to choose from
the drinks menu
We didn't order as much as KY.... we only had these....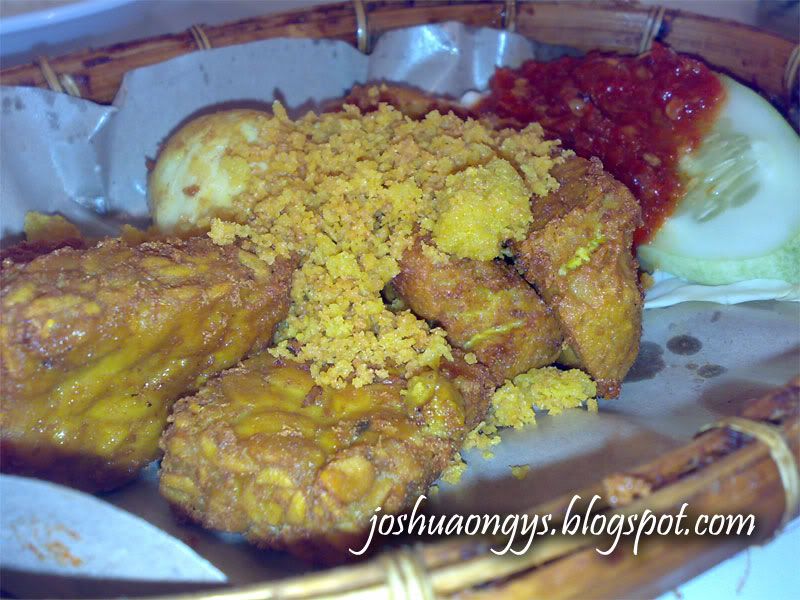 Ayam Penyet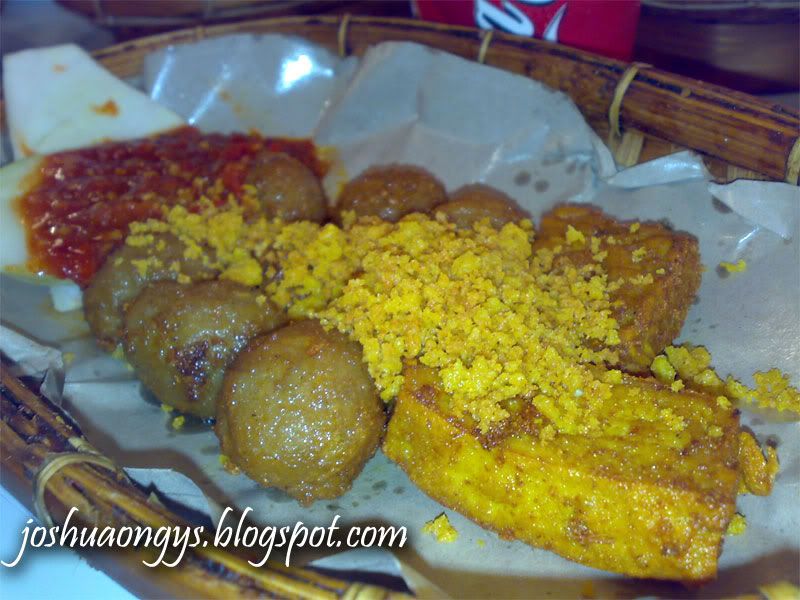 Bakso Penyet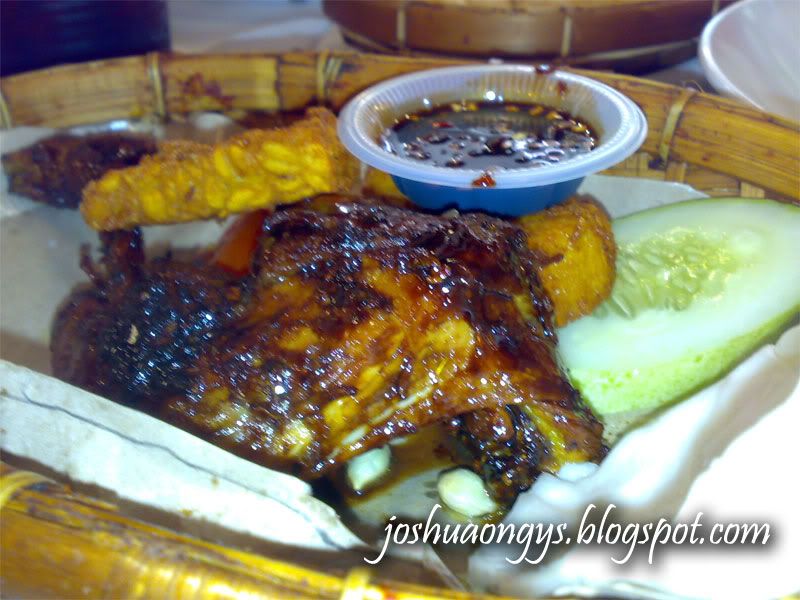 Ayam Panggang
As good as it was promoted by various sources(blogs/media), we find the food quite delicious!!
and i didn't know that there are 3 types of sambal for us to choose from. O.O
Shall try it the next time i go. hehehehehhe
Tempe
this is something special, i purposely took a close shot on this specific food they have in most dishes. Its call Tempe, and as you can see they used soybean to to cook this Tempe. I won't say that its nice as i'm new to this food haha but i'll definitely try it again the next time i go there.
If you ever go there, i would say go for the food, the drinks??
JUST ORDER SOFT DRINKS
as you can refill it. Some other drinks sucks i would say lolx.
Address:First Floor, Lot 1.32
The CurveMutiara Damansara
Petaling Jaya
Tel: 017-200 3988

I will definitely go there again sometime soon =)