I tell you all arh.. Yesterday.. i was hoping that
Chelsea
will win with 20-0 scoreline.... i was really disappointed with
Chelsea
. I thought that they can do it. Sigh. At least do what like
Middlesbrough
did ma, score 8 goals pass
MANCHESTER CITY
!!!!!
Muahahahahahah CHELSEA??? DREAM ON!!!!
Hail the Champions of
England
for the 17th time!!
like every
Manchester United
fans, i was happy the result,
Manchester United
2-0
Wigan
!!!
WooHooooo!!!
Sir Alex Ferguson
is really the best manager ever!! Under his management,
Manchester United
managed to grab the
EPL title
for 10 times!!
Thats really many times!!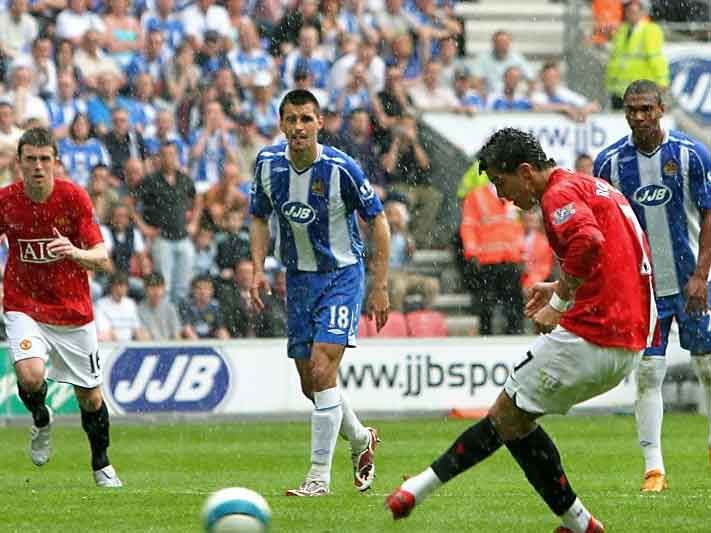 The first goal was a penalty. Rooney manage to secure a chance for penalty and Ronaldo took it.

Being the top-scorer in both
EPL
and
Champions League,
he grab the chance and score... i was excited.. everyone was!
Being the most experienced player in the
ManUtd
squad,
Ryan Giggs
came in in the second half
Ryan Giggs
didn't waste the chance he had, the goal he scored was rather funny. 3 person was runnning towards him when the ball was under his feet. The goalkeeper and 2 defender, and he secure the win with the goal.
WHO SAY RYAN GIGGS IS TOO OLD TO PLAY???!!!
Fans around the stadium were cheering where
Manchester United
players celebrate the goal from
Giggs
. It was at 80th Minute. Everyone knew that
Manchester United
won the
EPL
title. The score on another side,
Chelsea
and
Bolton
were tied on 1-1 with
John Terry
being sent out of the field to be treated.
Everyone went ecstatic when the referee blew the whistle indicating that the match have ended.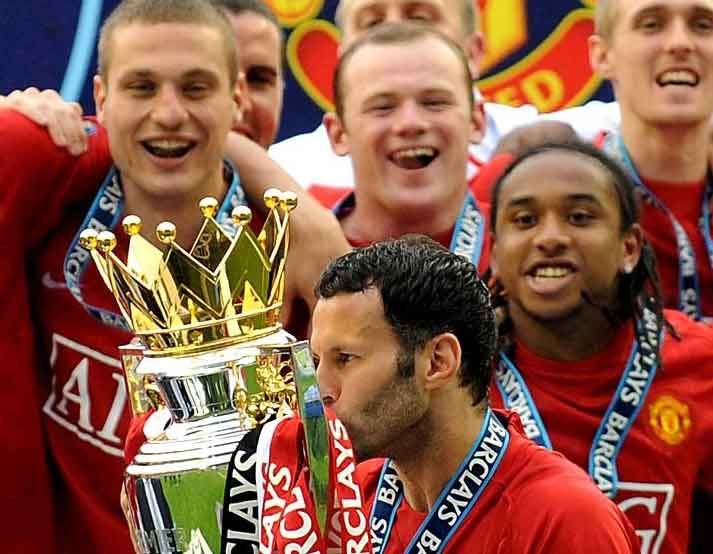 Ryan Giggs
have already become a legend with 10
EPL
championship title/ring including this time. He's a great player, a very good one i would say. We're all proud with him playing for
Manchester United
.
This is the man, the man who score the most goals in EPL this season, the man who played a very important role in the road to champions for
ManUtd
this season. Everyone remember the incident between him and Rooney in international stage where there are rumours saying that he was planning to leave ManUtd last year?? I'm glad that he didn't leave.
He's no other than our current Number 7

RONALDO!!!
as for

Chelsea

, i really have nothing to say much,

they are a good team

. Despite the big goal difference, they still manage to keep up with

ManUtd.

Thats all i can say.




Too bad for them.
Well, there's always next season. =) HAHA
till then.......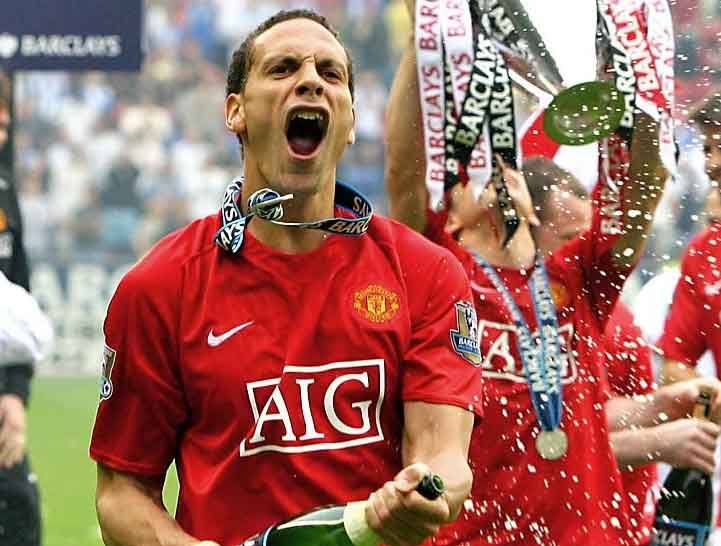 Lets all toast and Hail to the Champions of England 07/08

MANCHESTER UNITED

Other Related Posts from bloggers around :